POWERING INBOUND CAMPAIGN PERFORMANCE WITH REAL TIME DATA DASHBOARDS
Digital Litmus have been incredibly innovative, generating outstanding results. Giving us the ability to have integrated real-time visibility over budgets, results, and other key performance metrics has been a game-changer.
ANDREW BURFORD, Co-Founder, Climate-KIC Investor Marketplace

Industry
CleanTech Investment
Website
www.climate-kic.org/marketplace
Service
Inbound Campaigns
Supported by the European Institute of Innovation and Technology, Climate-KIC is a Knowledge and Innovation Community (KIC), working to accelerate the transition to a zero-carbon economy.
As part of its commitment to support climate-focused companies, Climate-KIC runs the world's largest climate-focused acceleration programme in the world.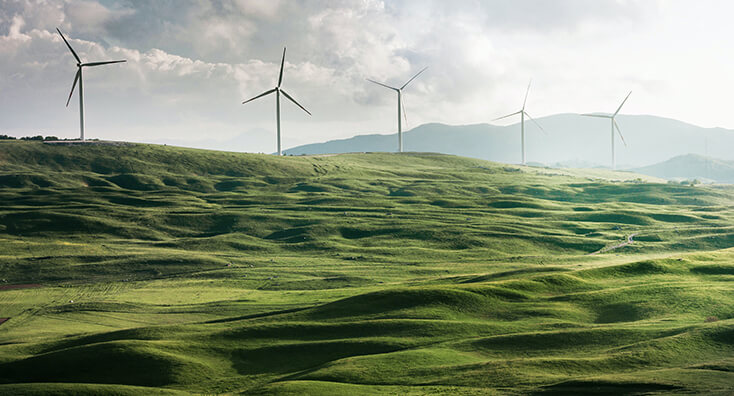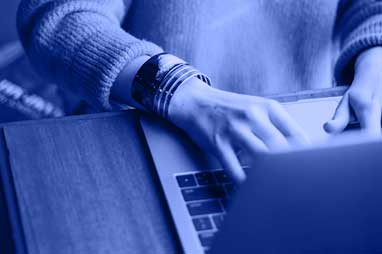 Climate-KIC wanted to generate new registrations to their platform and grow awareness amongst the climate-conscious investor community.…
THE CHALLENGE
As the Climate-KIC Investor Marketplace was a brand new entity, the team were looking to generate awareness of their proposition amongst the global CleanTech investor community.
Our brief was to support the team with their website development, implement lead nurture workflows, and generate new investor registrations in the Climate-KIC Investor Marketplace.
As this was their first foray into marketing, having visibility on the key metrics was a must have.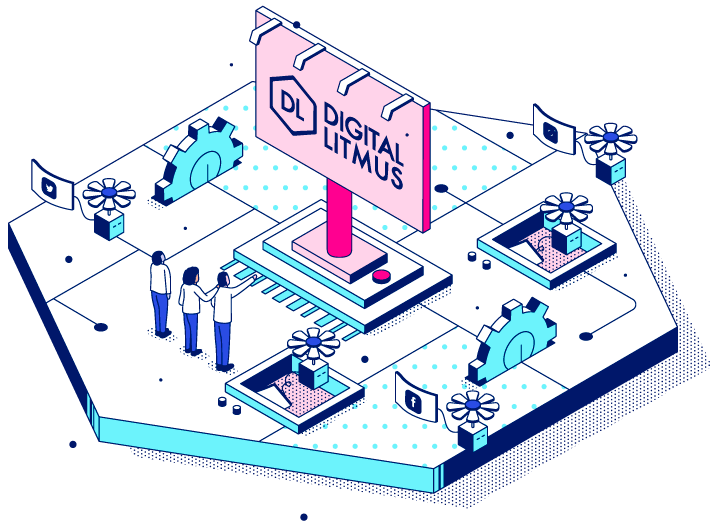 THE SOLUTION
Using paid social channels, we promoted two propositions - investor sign ups and newsletter subscriptions - to predefined audiences.
Careful management of the paid campaigns were required because of the strict budget, so the creation of Databox Marketing Dashboards that provided transparency of performance metrics was vital to the success of the campaign.
Campaign Strategy
A discovery workshop was run between our senior strategists and the client in order to fully scope out the campaign. This was then the basis for developing:
Campaign objectives
Key performance indicators
Audience segments and personas
Campaign activations
Promotion channels
Marketing technology requirements
Timelines & milestones
Brand & design
Databox marketing dashboard requirements
There were no previous benchmarks for performance in place so ensuring the audience targeting strategy was right from the offset was key to the success of the campaign.…
Seb Hardman | DigitalLitmus Client Services Director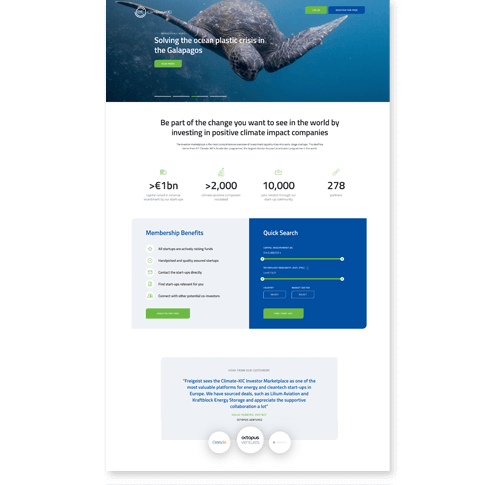 Campaign Delivery
We laid down the foundations of the martech automation setup, integrating the Wordpress website with Mailchimp using Zapier. We also optimised the customer journey on the landing page in order to drive more conversions.
After designing a variety of creative banner ads and writing persona-specific ad copy, we promoted our two propositions google and social ad platforms. Leads were then dropped into a dedicated email nurture sequence that we designed to drive further engagement with the Climate-KIC platform.
Digital Litmus built the strategy carefully. Also, their team provided services with a high level of professionalism. They're a high-quality agency.…
Andrew Burford | Climate-KIC Investor Marketplace Co-Founder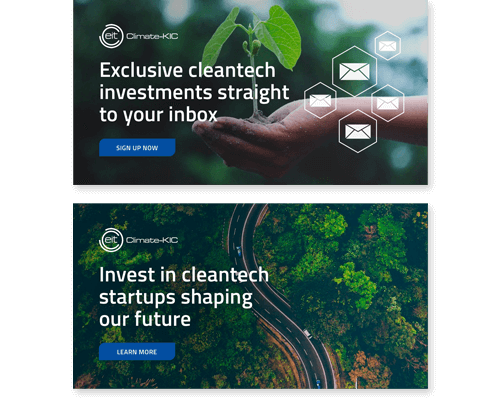 Optimising Campaign Performance Using Databox Dashboards
With a variety of campaigns in flight, targeting 10 different customer segments across multiple geographies, the continuous optimisation of the campaigns were imperative.
Using Databox, we integrated all ad channel data sources into custom-built performance dashboards that aggregated key campaign metrics in real-time. Landing page performance and ad campaign performance was surfaced at a summary level and detailed level to enable data-driven campaign optimisation and continuous transparency with the client.
Databox was the perfect tool to help the Climate-KIC team see in real time how all the campaigns were performing and where our optimisations were making a real impact.…
Tania Rae | DigitalLitmus Marketing Operations Manager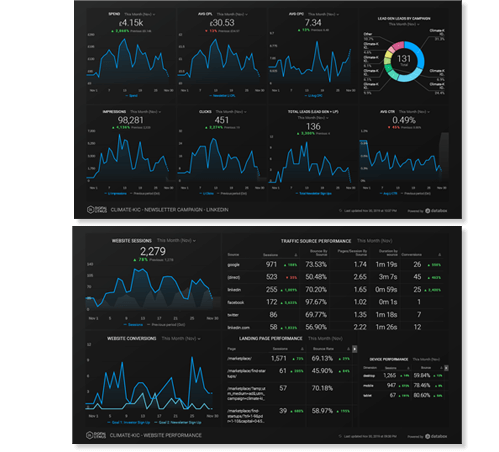 THE RESULTS
Powered by a data-centric approach, the campaign achieved the given targets, yielding over 1000 new contacts to the Investor Marketplace in just 3 months.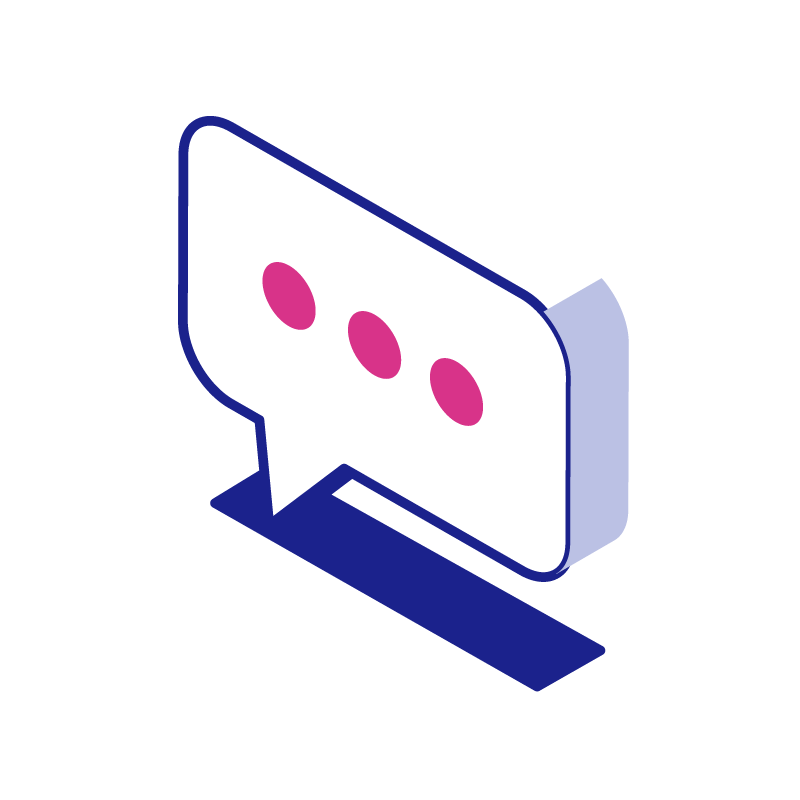 1,000+
New registrations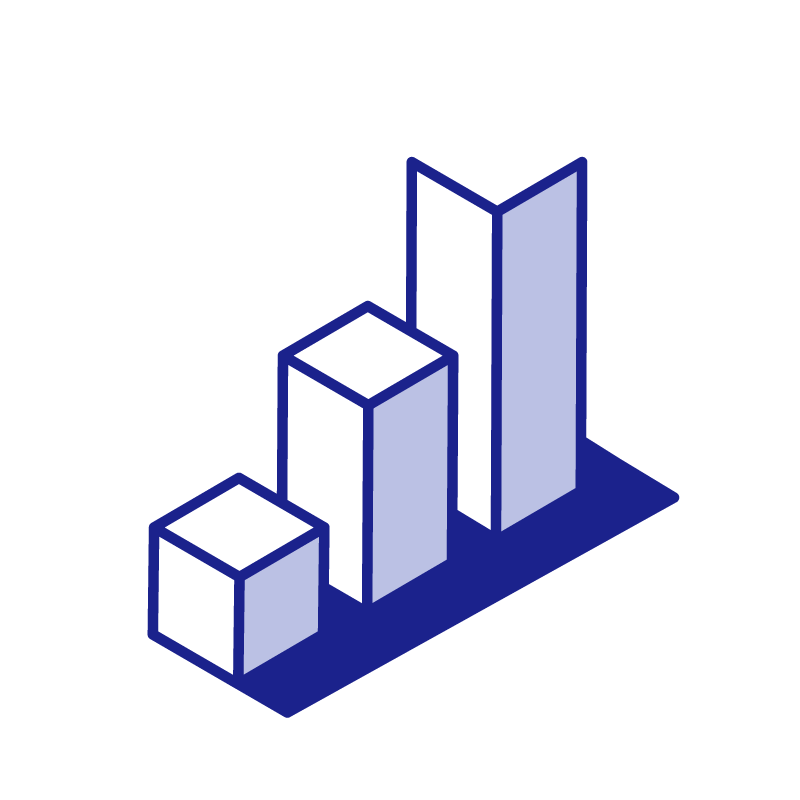 102%
Increase in monthly website sessions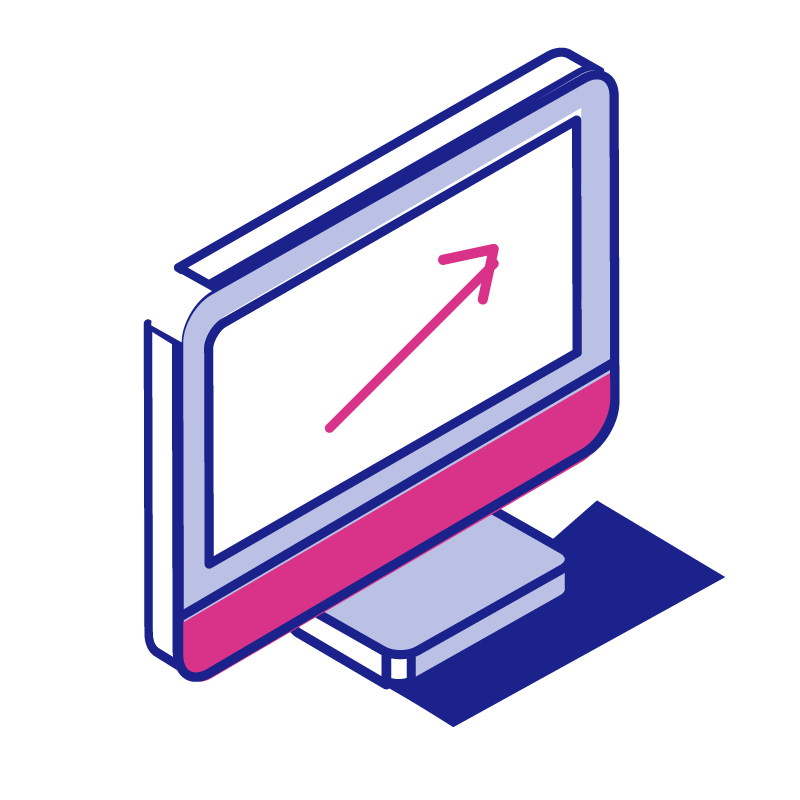 17%
Email nurture conversion rate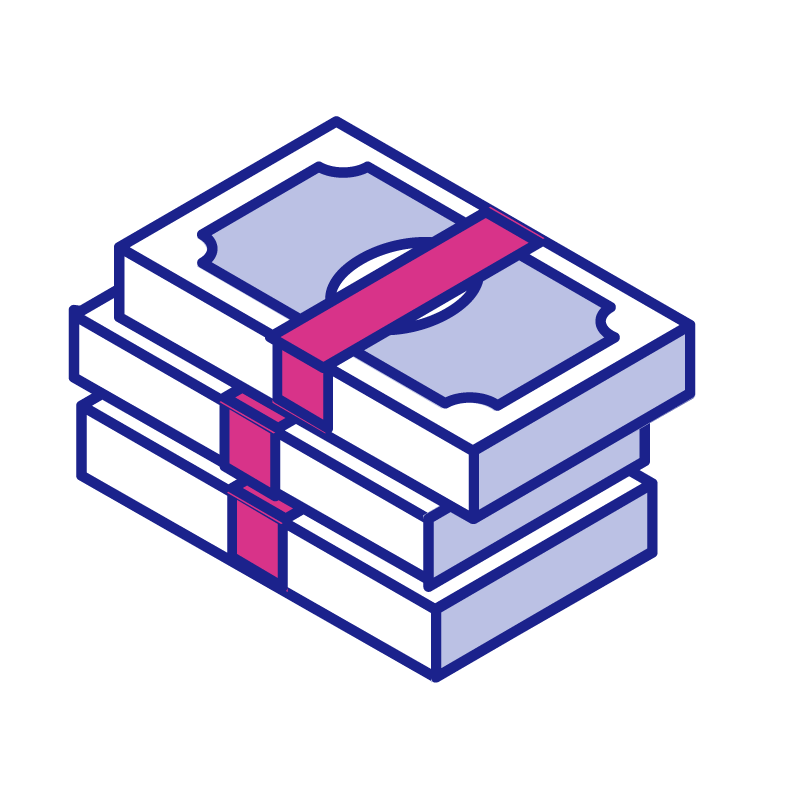 €15
Average cost per sign up