"Digital Litmus have been a highly strategic and responsive demand generation partner for us. The inbound programme they developed for us has positively lifted our website traffic, lead volume and search rankings."
Keilian Knudsen – Founder, Digital Knights
Challenge
Digital Knights is a leading professional services platform that helps disruptive startups and high growth businesses to match and engage with elite software development partners.
Since its inception, the business had grown with great success primarily using outbound channels. This meant that the business had a limited search presence and generated minimal traffic from organic channels.
Looking to take the business to the next stage, the Digital Knights founders approached Digital Litmus, seeking a demand generation partner to achieve three primary goals:
Scale content production to generate leads from inbound channels
Use MarTech to lay the foundations for inbound and use automation to support lead nurturing and sales enablement efforts
Improve onsite messaging, user journeys and conversion paths

Industry
Professional Services / Information Technology
Services
MarTech Strategy
Demand Generation Strategy
Hubspot CRM setup
Hubspot Marketing Setup
Hubspot Sales Setup
Website Migration
Website Redesign
Lead Management
Lead Nurturing
Inbound Lead Generation
Content Strategy & Development
"By implementing a full stack Hubspot solution, Digital Litmus built an entire system for us to lay strong inbound foundations on."
Keilian Knudsen, Founder - Digital Knights
SOLUTIONS
Laying the MarTech Foundations With One cohesive Hubspot Sales, Marketing & CRM Solution
We kickstarted the engagement by conducting an audit of the Digital Knights MarTech stack.
In doing this, we found that whilst it was doing an adequate job of supporting their lead generation efforts, truly connecting the dots between the multiple sales and marketing software solutions they were using was proving difficult.
In addition, the Digital Knights website was a Wordpress hosted website which was making scalability challenging due to the custom development required to continually update content.
In recommending Hubspot, we were able to ensure that Digital Knights were able to access all-in-one tools to help them grow traffic and generate leads - all connected to a powerful CRM.

Wordpress to HubSpot Migration
To support the scalability goals of Digital Knights and make future content management more efficient, we recommended that the Digital Knights website was migrated into the Hubspot platform.
Working in collaboration with the Hubspot technical teams, we managed the migration process, moving all existing content over from Wordpress whilst maintaining the exact look and feel of the current website.
Once all the content was in and the blog, website and landing page templates were complete, we did a full review before switching over to the new Hubspot hosted site.
"The website migration was fast and seamless, the whole process was managed on our behalf."
Keilian Knudsen, Founder - Digital Knights
HubSpot Marketing Setup
The final stage of the onboarding was to lay the foundations for inbound marketing with the setup of Hubspot Marketing.
Hubspot Marketing makes challenges such as managing landing pages and creating end-to-end reporting dashboards a breeze.
Hubspot Marketing provides Digital Knights with the ability to have transparency on marketing performance and to know where their prospects are in the buyer journey.
Key setup activities included:
Landing page template design
Email template build
Social media accounts integration
Ad accounts integration (Google, LinkedIn, Twitter, Facebook)
Reporting dashboard setup
Personas, Segments and Customer Journeys
Personas, segments and customer journeys are at the heart of all of our inbound programmes as they put a lens on the audience that we want to sell to and understand their day-to-day behaviour.
We ran a series collaborative workshops with Digital Knights stakeholders to unearth the key insights on their target audience.
Firstly we explored customer segmentation possibilities which involved the identification of firmographic criteria that could be used to build a set of target accounts and contacts to push our campaigns and content at.
We then built a picture of a set of archetypal customers, focusing on needs and problems which we were then used to develop personas.
Finally, using the worked up personas, we built out buyer journeys that revealed the behaviours and informational needs of prospects at different points in the buying process.
Developing a Content Strategy
Armed with a clear understanding of the Digital Knights customers and the buying process, we set about developing the content strategy.
This involves 5 different stages:
SEO research - using SEO tools to review the current Digital Knights website search presence, identify keyword opportunities and overall traffic potential from organic search.
Competitor research - reviewing how Digital Knights' competitors are performing in search and what content topics they are focusing on.
Content mapping - analysing what content Digital Knights had already and where there were gaps that aligned to the customer journey.
Topic cluster development - developing clusters of content that map directly to customer needs and problems, as well as align to the Digital Knights value proposition
Content roadmap - creating a monthly roadmap of types of content to be produced and when it will be distributed, and through what channels.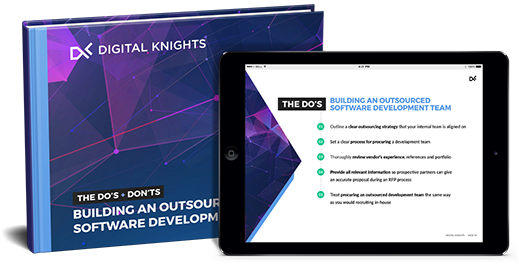 Growth Driven Design
We evolved the Digital Knights website style, moving away from a darker colour palette to improve overall usability and readability.
We also introduced isometric graphics and supporting icons to draw attention to core benefits of the Digital Knights proposition and make key content messages easier to digest.
The new website was overhauled and delivered within a 4 weeks time window, with new templates built to allow for future rapid changes and content development, meeting Digital Knights' strategic goals for scalable content management.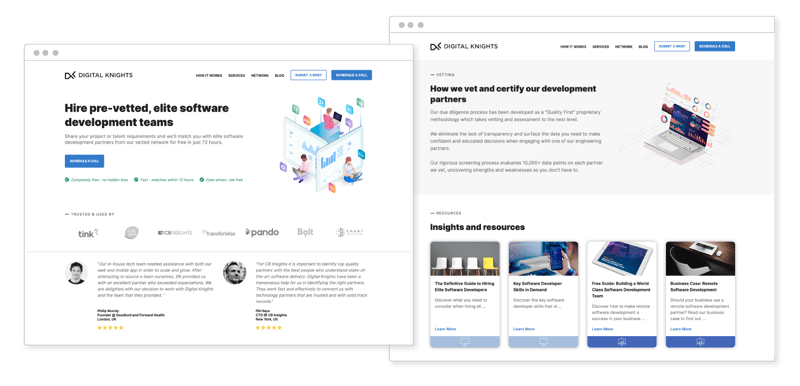 "The website redesign was a strong collaborative effort and the turnaround time by Digital Litmus was exceptional. We're really delighted with the end result. which has given us a solid platform for the future."
Keilian Knudsen, Founder - Digital Knights
Scaling Content Production
To hit the ground running on the inbound programme, we developed a variety of content pieces around the clusters identified in the content strategy. This included four blog posts per month and pillar pages which covered a particular topic in depth and then linked to, and is linked from, several related blog pages. All content
We also developed premium content in the form of an eBooks and Case Study which were used as part of lead generation campaigns.
Finally, we built a systematic way to manage a wide network of trusted expert writers that Digital Knights had at their own disposal, delivering over 20 blog posts in a 6 month period.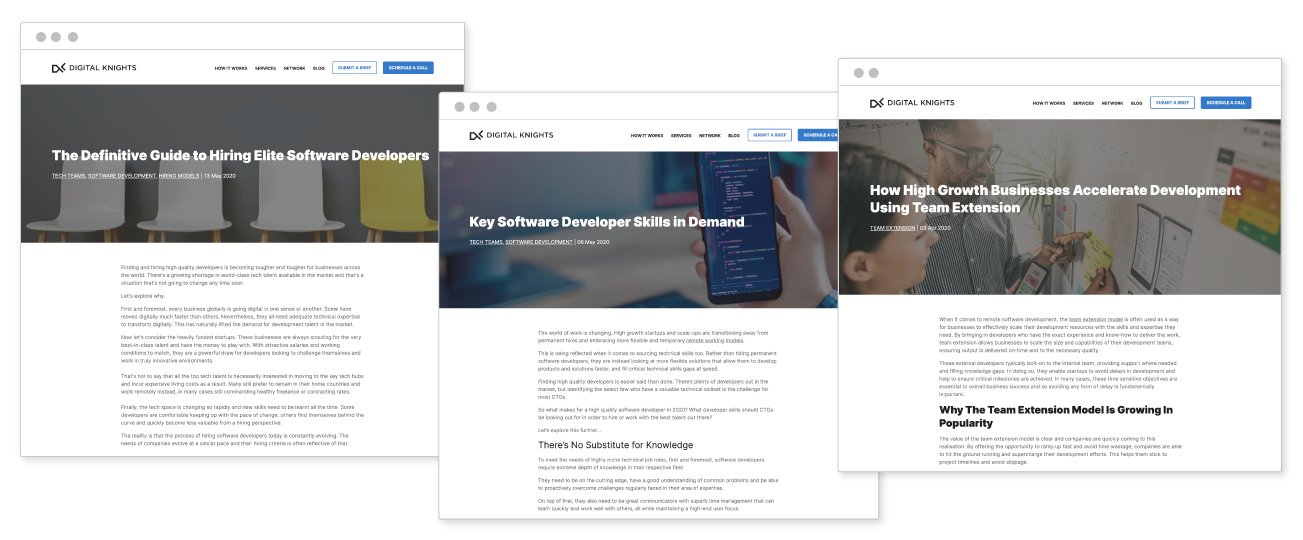 Inbound Campaigns and Conversion Funnels
With the content programme in full flight, we developed strategic paid acquisition campaigns designed to maximise the potential of premium content - we call these 'conversion funnels'.
This involved building dedicated campaign landing pages in Hubspot which promoted the relevant content asset.
We designed and ran a series of ads for paid social campaigns which targeted key accounts that Digital Knights wanted to get on their radar. Onsite popups were also used on relevant areas of the Digital Knights website to further drive acquisition.
Once a prospect converted on the landing page, they were added to a campaign nurture which we designed and implemented using Hubspot workflows.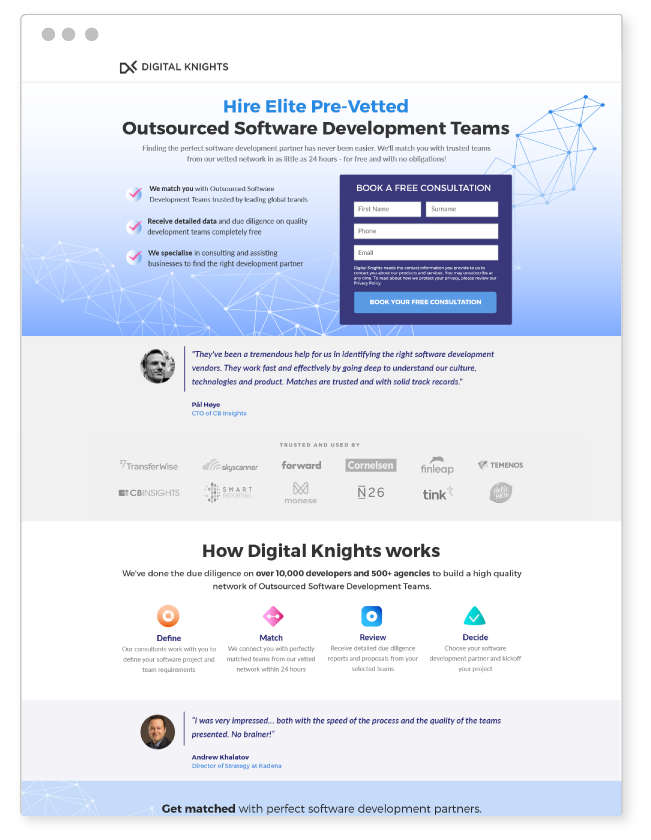 Results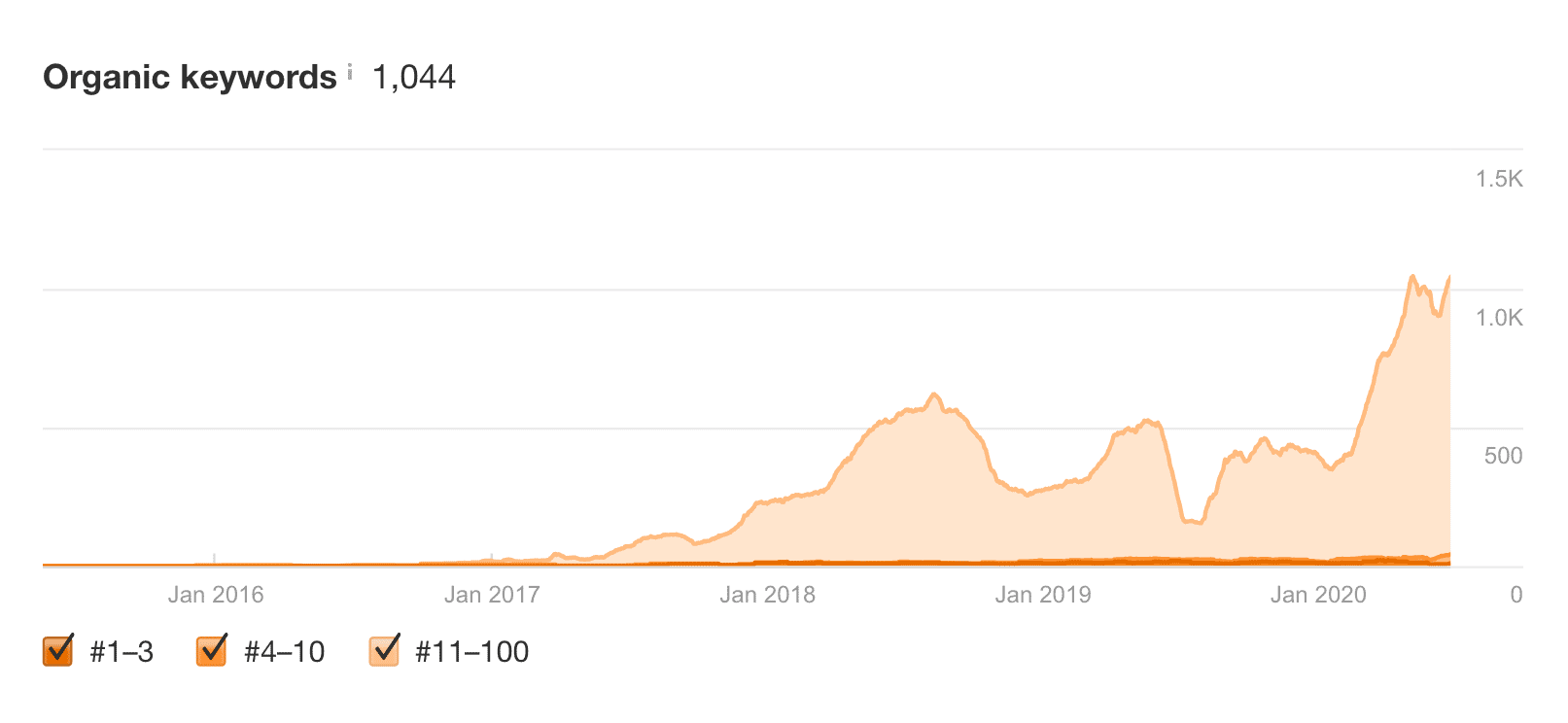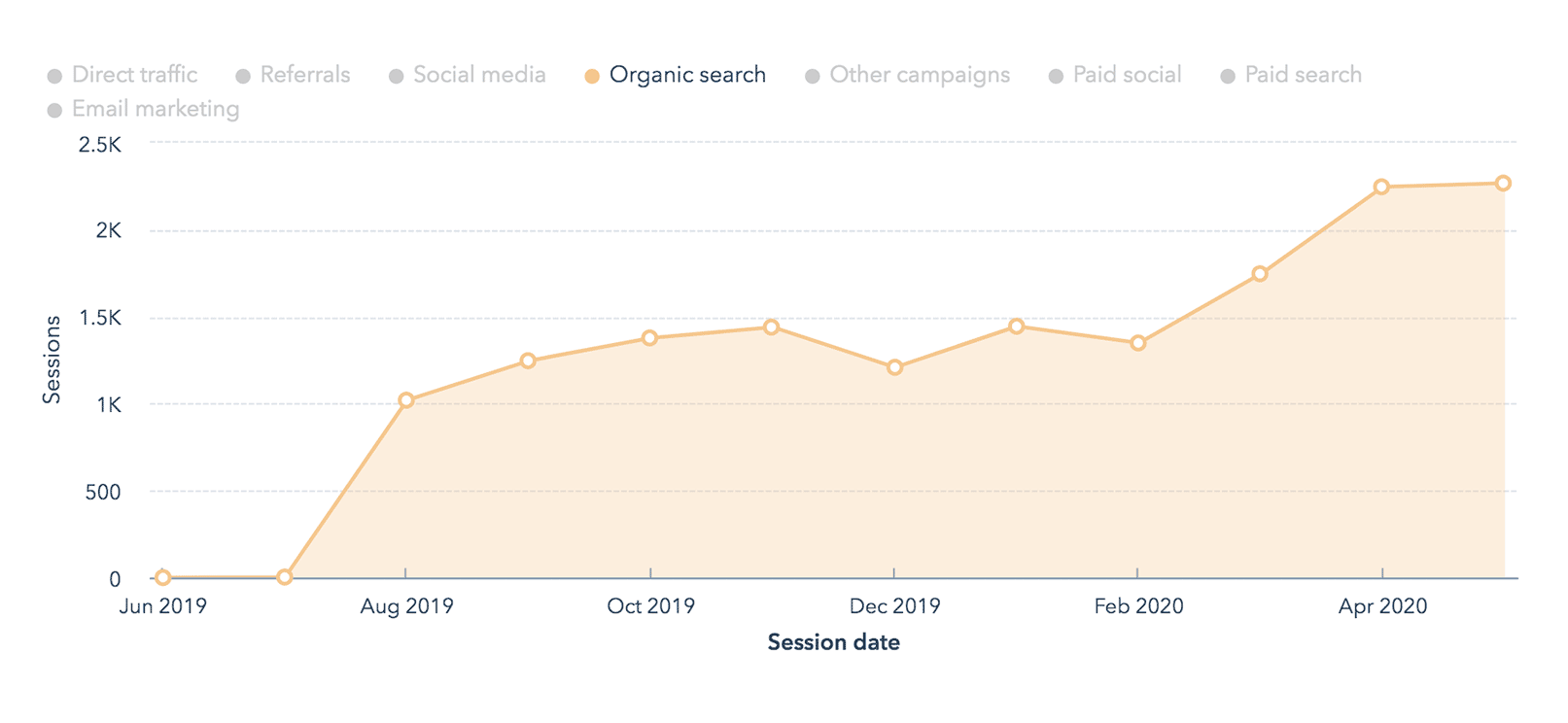 Increase in traffic value
428%
Increase in website sessions
129%
Increase in organic keyword coverage
332%
"Our collaboration with Digital Litmus has been very valuable. We've built a solid platform for growth and I'd highly recommend them."
Keilian Knudsen, Founder - Digital Knights