THE IMPORTANCE OF A CONTENT STRATEGY: DELIVERING SEO IMPACT WITH KEYWORDS THAT CONVERT
Digital Litmus created a cohesive content roadmap based on precise customer needs. Their work was incredibly comprehensive, providing exceptional strategic insights throughout the process. We're delighted with what was achieved. In fact, the success of this project has confirmed our decision to embark on another exciting project with Digital Litmus. We can't wait!
ANNA WISEMAN, Head of Communications, Lightful

Industry
Technology for Social Good
Service
SEO and Content Strategy
Lightful is a certified B Corp powering social and environmental change. Their services are designed to support organisations to amplify their voices and multiply their impact.
They provide a range of blended learning programmes for different types of organisations. From helping nonprofits to raise more money online to enabling SMEs to grow their business, their programmes build the digital confidence and resilience their partners need to become more effective.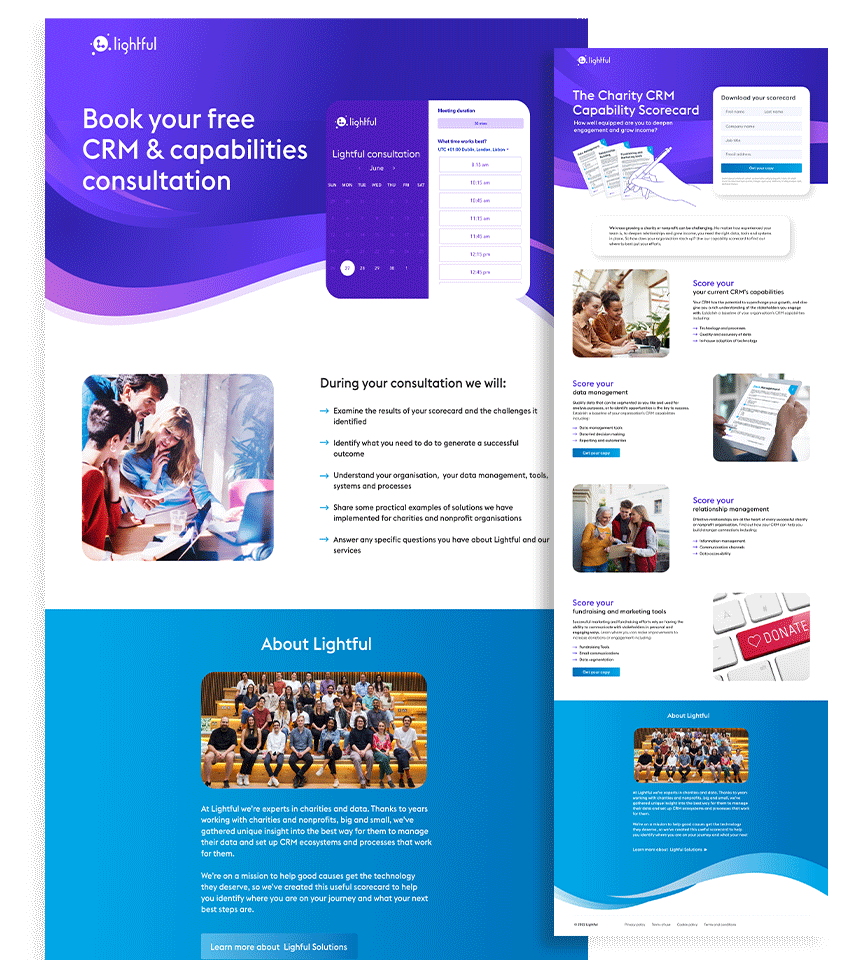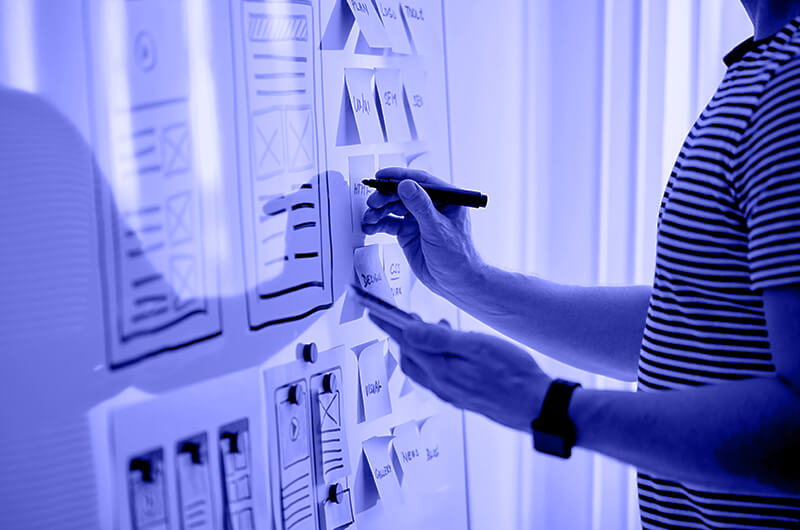 In order to grow in line with its long-term targets, the business needed to scale up its digital activity via key channels that laid the foundations for strategic, quality-driven leads. …
THE CHALLENGE
Lightful's business had grown substantially, but its expansion had come from a combination of larger contracts with existing clients and word of mouth referrals.
Lightful needed the support of a demand generation agency that understood not only the company's vision and goals, but a partner that could adopt a prudent target-market approach to delivering high quality, high converting leads.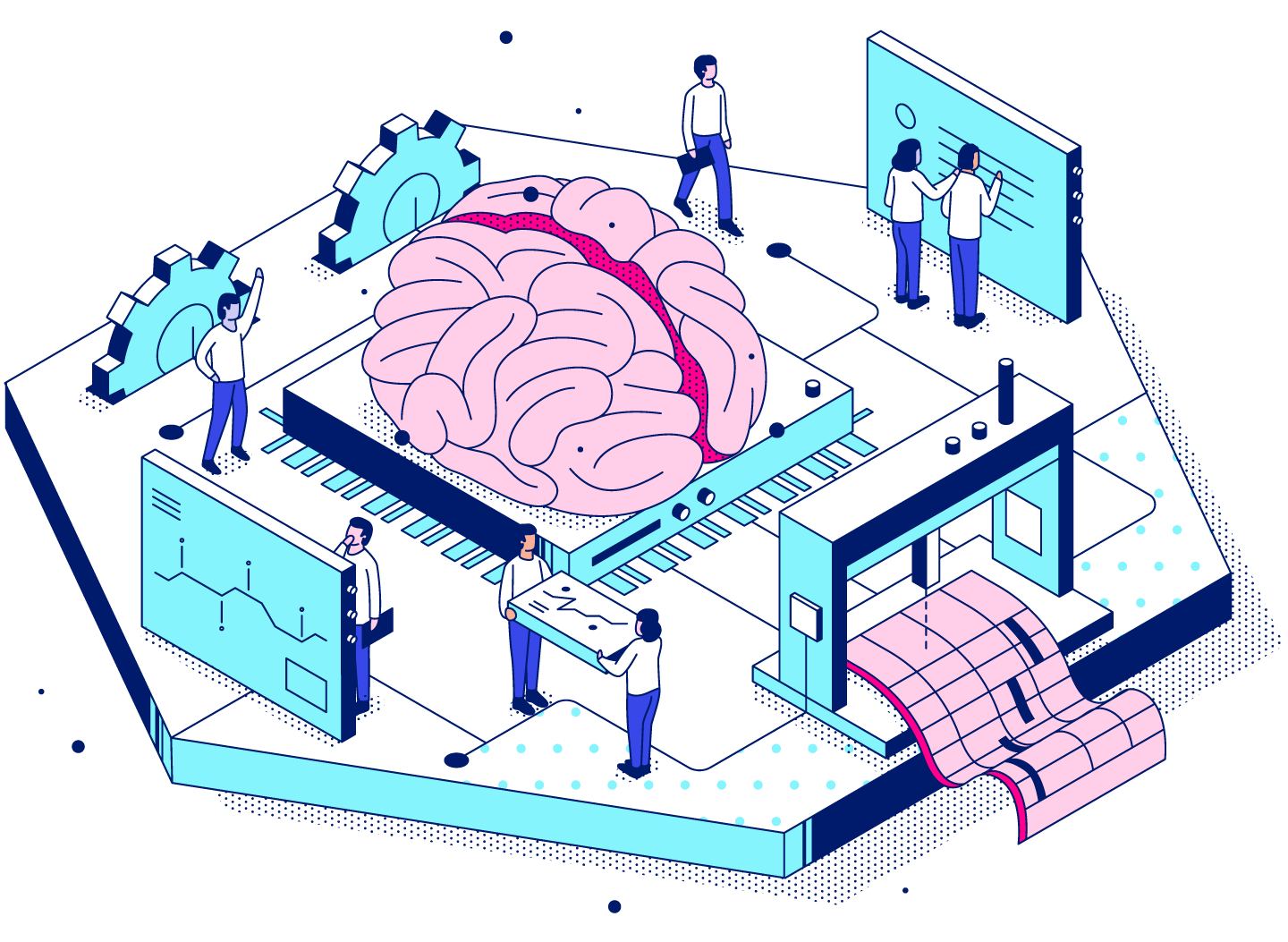 THE SOLUTION
While Lightful knew its target audience at a high level, it wasn't completely clear of its audience's needs and pain points.
We recommended a two-phase approach. First, our team would give Lightful the foundations of any effective inbound marketing strategy by developing detailed and accurate target personas. This would enable it to segment its demand generation work with more insight and precision.
Secondly, a robust content strategy project would help to ensure any future content was better placed to secure higher search engine rankings for high-intent keywords, helping it to attract a better quality audience and in the longer term achieve higher conversion rates.
Starting with the basics
Developing accurate target personas is not about guesswork. It requires extensive research. However, when done well, it is a task that pays dividends for years to come.
Our team arranged and conducted in-depth interviews with several Lightful customers. These conversations revealed common needs and pain points. They also:
Shed light on the buyer journey and the touch points they encountered.
Revealed which channels were most popular with high-quality leads (LinkedIn) and which were not (cold outbound emails).
Unearthed a typical customer's informational needs at each stage of the funnel.
Helped to shape a fuller understanding of the customer's awareness of Lightful's USPs.
By understanding Lightful's core personas, their pain points and business needs, we were able to strategically build a strong foundation for the company's content roadmap. Capitalising on high intent keywords and relevant topics, Lightful is now positioned to utilise their content to reach and convert the right decision makers.…
Tony Joseph | Digital Litmus Client Services Director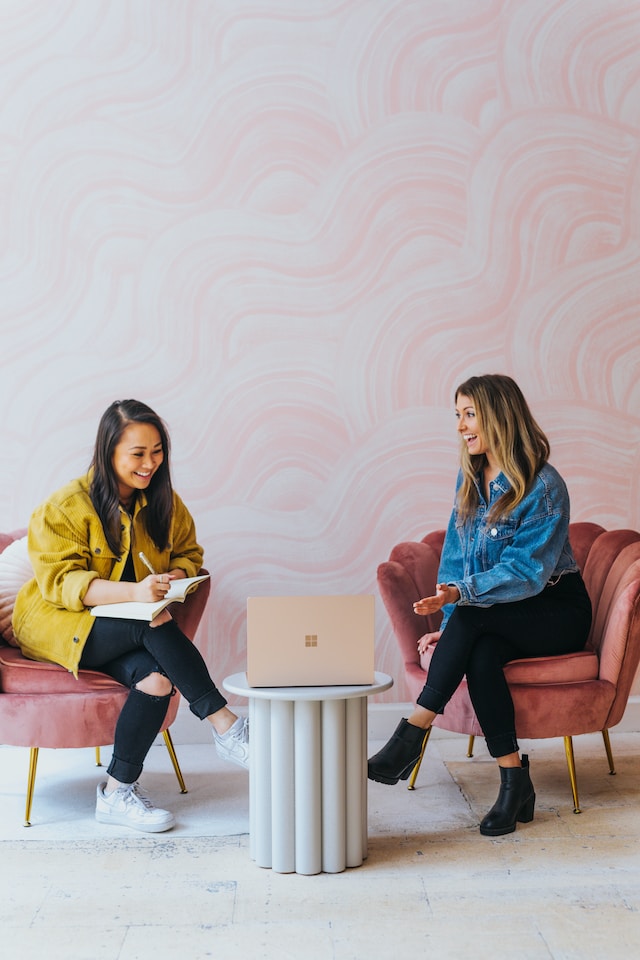 Generating conversions from content
Combining customer pain points with detailed keyword research is the most effective way to get your content to convert, so our next task was to complete an in-depth audit of Lightful's content and SEO presence. Our audit involved four critical stages. We:
Categorised existing content for SEO value, content quality, persona alignment, and customer journey stage. This enabled us to quickly identify both potential problems and quick wins.
Ran a technical SEO audit that assessed onsite issues, backlink values, broken links, site speed, and several other considerations that may have a negative impact on SEO performance.
Reviewed Lightful's existing search presence, from its domain authority and backlink profile through to its current keyword rankings.
Assessed the content strategies and keyword focuses of Lightful's competitors in order to discover potential opportunities.
This kind of technical audit is critical for any brand looking to understand its inbound marketing strengths and weaknesses. It gave us a great foundation to work from.…
Anna Wiseman | Lightful Head of Sales and Marketing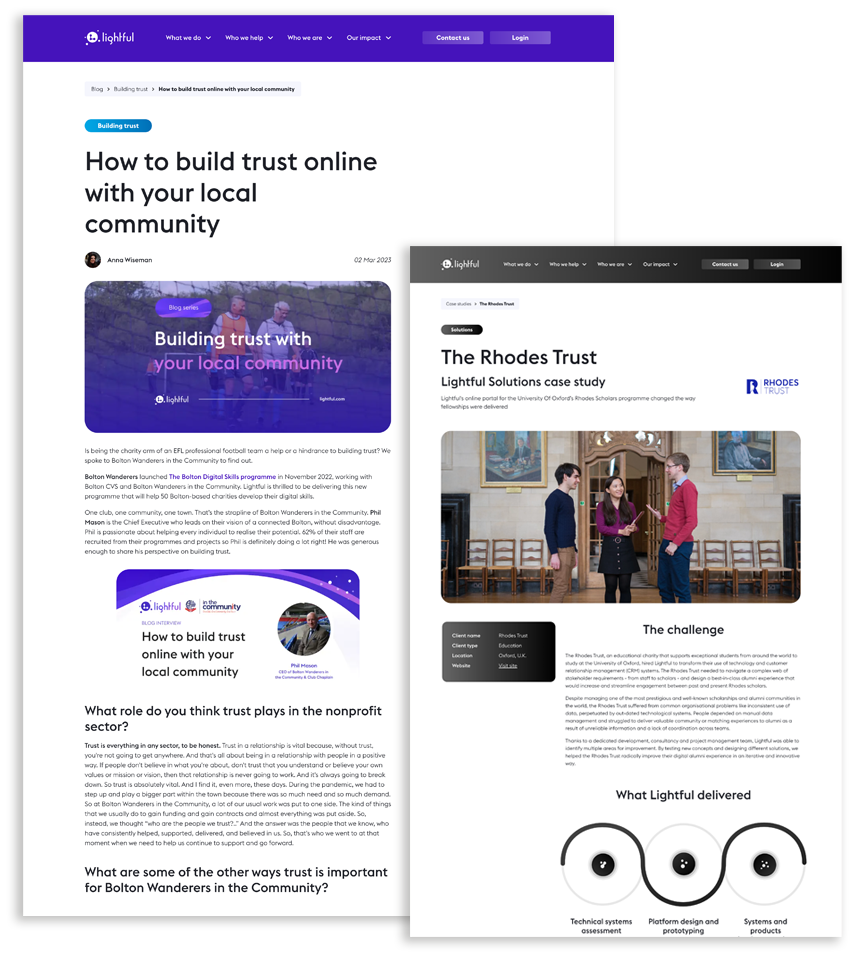 Setting content objectives, KPIs, and key messaging
After completing our audit and customer interviews, we staged a client workshop with Lightful to establish SMART content objectives and KPIs.
We also gave Lightful the confidence it needed to move forward by completing a thorough review of its brand positioning, vision, values, and competitive differentiators. From there, we brainstormed key messages that aligned to the company's services and its customers' pain points.
We created three groups of key messages, each centred around a key theme. The aim was to ensure any piece of existing or future Lightful content was underpinned by one of the three key themes.
To complete this stage of the work, we used those three themes as the foundations for an ideation session that identified initial topic ideas for future content.
The workshop was excellent. Digital Litmus started by creating a complete picture of the target market and by the end of the process we had everything we needed to move on to developing a coherent and comprehensive content strategy.…
Anna Wiseman | Lightful Head of Sales and Marketing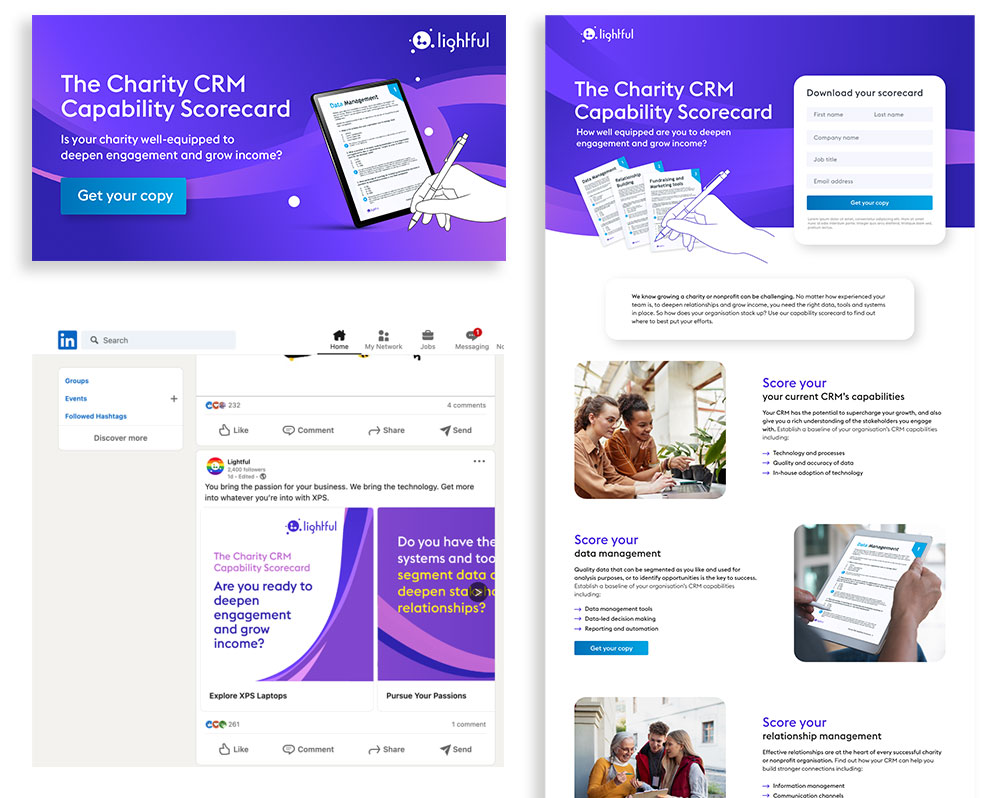 The Results
The final stage of our work gave Lightful the practical insights it needed to begin producing content that targeted both relevant keywords and customer pain points.
Extensive keyword research identified high-intent areas that could generate leads for Lightful. This content was prioritised due to its potential to deliver quick results.
Middle-of-the-funnel keywords were identified for personas in the consideration phase of the buyer journey, helping to build trust and brand awareness.
Relevant industry trends that aligned with Lightful's purpose and vision were identified as a potential starting point for thought leadership content.
Once this keyword research was complete, we prioritised content production based on keyword difficulty. We also developed a content roadmap featuring a range of content formats (blogs, ebooks, white papers, infographics, videos) that would set Lightful on its way to success.
We now have a complete playbook for all our content going forward. We know every piece we produce will be aligned to a key theme and a specific target persona. That's absolutely invaluable progress.…
Anna Wiseman | Lightful Head of Sales and Marketing