If you're a business leader, owner, or senior marketing professional, growth is your responsibility. Today, regularly publishing and distributing content that captivates and converts is one of your best opportunities to grow your business. But you'll also know that doing so is far more difficult than it first appears.
For B2B companies, developing a content strategy is the single most important step you can take to get content to deliver results for your business.
In this article we'll reveal our tried-and-tested approach to successful B2B content strategy development. We'll take you behind the scenes on how we develop plans that consistently deliver great results, positioning our clients as genuine authorities in their fields and driving significant increases in brand awareness, website traffic, inbound enquiries, and confirmed sales.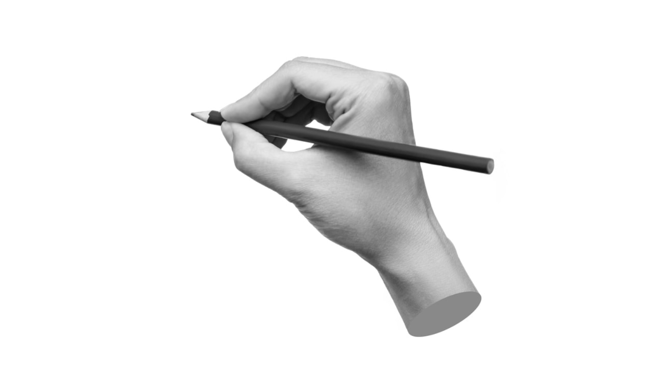 Why You Need a Robust B2B Content Strategy
Developing a robust B2B content strategy immediately eliminates the first potential barrier from publishing effective content. From the moment your strategy is in place, you don't have to worry about what to write or who you are trying to reach. Everything is laid out in detail, so all you have to do is execute what's in your plan.
A good strategy will help you:
Get clarity about who you are speaking to by defining your ideal customer profile(s)
Help you understand what type of information you should be sharing to respond to each personas' pain points
Remove the feeling of overwhelm that comes from not knowing how to effectively disseminate relevant information
Improve your SEO ranking through a precise and well-considered approach to important keywords
Increase brand awareness and position your company as a trusted authority in your market
Eliminate roadblocks that stop you publishing, such as indecision about what to write
Generate significant uplifts in website traffic and inbound enquiries
Make it easier to convert prospects into customers, and turn first-time buyers into long-term clients
There are several critical elements involved in creating an effective content strategy. Through our years of experience working closely with B2B businesses, our process has developed into seven key steps.
Want to create content that captivates and converts? Let's team up and develop a powerful content marketing strategy that will boost your brand's visibility and engagement. Learn more about our content marketing services today.

Step 1: Developing Buyer Personas and Understanding Customer Pain Points
On a basic level, developing your buyer persona(s) starts with a five-stage process. Think about who your content will be speaking to and ask yourself:
What is their position?
What are their responsibilities within their business?
What are their needs?
What are their pain points?
How does your business solve or eliminate these pain points?
Once you're clear on your target persona(s), invest time in understanding their buying journey.
What are their triggers for seeking out your company?
Try to develop a roadmap of informational touchpoints that can carry them from early-stage awareness through to a ready-to-buy position.
Addressing their common sales objections in your content will be key to carrying through your sales journey.
Step 2: Content Audit and Analysis
This can feel overwhelming, so simply break this down into three distinct tasks.
First, take time to complete a website SEO audit.
This includes determining your domain's current authority score. You should also record your organic page rankings, complete a backlink audit, consider how best to optimise your pages for search engines, and look in detail at the breakdown of your organic and paid search traffic, with a particular focus on which keywords are working for you right now.
Finally, assess how well your blogs and funnels are converting. Look at the UX, layout, calls-to-action, and overall performance of these assets.
Next comes a competitor audit.
This is crucial for helping to understand your current position in the market. Pick your top three competitors and first check their overall site health and authority:
Which keywords are driving their traffic?
Where are the gaps in their content (and, therefore, the easy opportunities for you)?
What type of content do they publish? For example, are they producing lots of short blogs, but nothing detailed or comprehensive?
You can then consider whether the content they produce adds value to their customers. Is it of genuine use or interest, or is it just forgettable noise?
Finally, refer back to your own website to complete a content audit.
Identify which pages perform well – and which ones don't.
Ask: is this page generating small amounts of traffic? Is the word count too low (i.e. less than 1,000 words)? And is the content outdated? If you can answer 'yes' to any of those questions, there's work to do.
On a separate spreadsheet, collate all your pages and group them into the different stages of your buyer journey. This will help you to identify if, for example, you've previously focused too much on top-of-funnel content but neglected the bottom-of-funnel content that's crucial in generating conversions. You should also review the topics and themes of your content to ensure they align with your persona needs and pain points.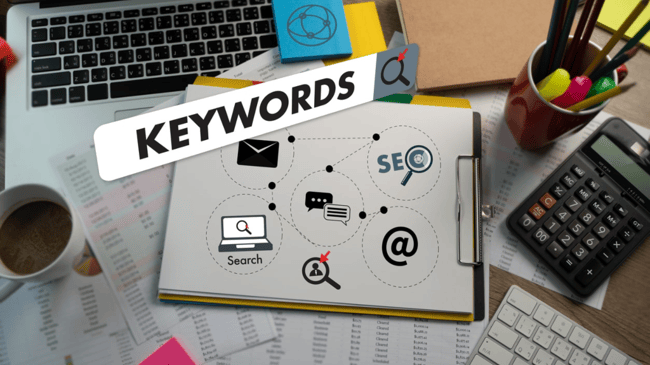 Step 3: Keyword Research and Recommendations
Invest in one of the many keyword tools out there (we like Ahrefs, MOZ, and SEMRush) and analyse your business's current position. Determine which keywords you rank for, and then consider if you could improve those rankings.
Next, keyword research is where these tools really pay dividends. You're looking for keyword opportunities that align with your business, your customer's needs, and their typical pain points.
Try to find keywords that show high levels of customer intent, then list out all these potential keywords and analyse their monthly search volumes and keyword difficulty. If you only have an average domain authority, your best approach may be to target keywords with a low keyword difficulty.
Step 4: Content Strategy
With all your research in place, it's now time to start to develop the plan for your future content. There are six parts to this step.
Identify the key messages for your content. This is simply a case of understanding what your target personas need to know based on their existing knowledge and their most pressing pain points.
Identify the best keyword opportunities based on a three-tiered funnel approach of awareness, consideration, and decision. Our priority is always to begin with the decision-stage or bottom of the funnel content, as this accelerates your chances of ranking for keywords that can drive conversions. From there, we'd suggest working on backfilling the process with content based on the awareness and consideration stages of the funnel.
Identify the top content pillars and themes that will guide your future content production. In a typical content cluster, we recommend using a primary keyword for the overall topic and secondary keywords to develop the individual pieces of content. Remember, make sure all your content is always aligned with both your target personas and your brand messaging.
Marry keyword research to topic ideas, so that you're consistently incorporating key messages and themes in every piece you publish.
Consolidate all of the above into a single document that lists out targeted keywords, personas, funnel position, topic headlines, and the topic synopsis
Ensure your content plan includes a mix of both standard blog content and gated content upgrades – such as templates, guides, or white papers – that can be used to capture leads and add more value.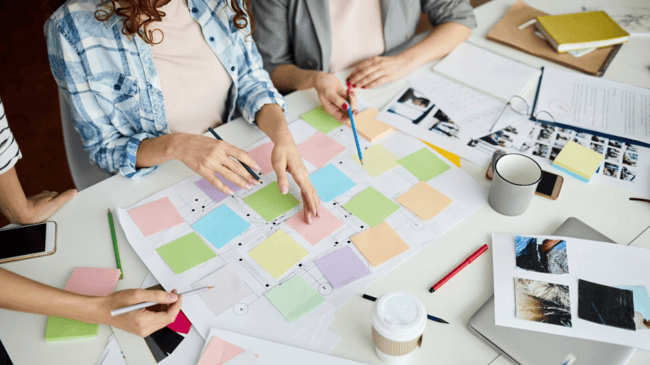 Step 5: Activity Roadmap
Now we're really getting into the nuts and bolts. In this step, you should determine exactly when your content will be written and published; who will take responsibility for writing, editing, and signing off each piece; and how each piece will be syndicated to maximise its impact and reach.
We suggest breaking down your content plan into 90 day sprints, always focussing on your high-priority keywords and clusters first.
Step 6: Rollout
At this stage, you've only got one task: just follow the plan. Make sure every piece of content in your activity roadmap is developed and published on time.
Over time, you'll build momentum – and once you've got it, you should do everything you can to keep it going. But never, ever sacrifice the quality of your content production.
Also, don't forget to include subject matter experts in your content production process. They can really add value to a piece of content by not only delivering sage advice, but helping establish authority and credibility with readers.
Step 7: Monitor Performance and Optimise
After you've done all this hard work, don't just set and forget.
Track how your content performs against SMART KPIs. Typically, these might include page visits, conversions (remember to set up events on Google Analytics to measure these accurately), or time on page. The key is to identify your precise objectives and set goals accordingly.
Start Developing an Effective B2B Content Strategy Today
Creating content that captivates and converts is essential for business growth. If you're looking for an effective B2B content strategy framework from a partner that delivers consistent visibility, engagement and conversions, contact us today. Our friendly team will be happy to help.