The forced move from offline events to online due to the COVID-19 pandemic, has seen B2B SMEs producing more webinars than ever before, with webinar platform ON24 reporting a massive 330% increase in the first quarter of 2020.
This is no real surprise. Webinars have been a tried and tested B2B acquisition and engagement tactic, long before the world moved into temporary lockdown. The diversity of ways they can be used to surface content for prospects across the buyer journey, coupled with their relative inexpensiveness to offline events makes them a valuable component of any demand generation programme.
A swift increase in webinar production comes with its risks. If the right amount of time isn't invested into the content production side of a webinar, the obvious outcome arises - poor audience engagement. This doesn't just result with dissatisfied attendees, there's a genuine risk of brand damage if the output is deemed sub-standard.
The reality is that webinars require a lot of upfront hard work to attract an audience in the first place. Poorly planned content is a sure-fire way to waste the great opportunity they present to truly engage your prospects and customers.
Here are some content ideas and webinar formats that can help you develop more valuable and engaging webinars for both prospects and customers alike.
Download our free guide to find out 10 Steps to Building The Ultimate B2B Webinar.
Mix Up The Format of Your Webinars
The key thing to remember is that webinars are first and foremost, a form of entertainment. Nobody wants to watch a webinar that ends up being an hour-long monologue from a faceless voice talking through a self-promotional slide-deck. If you're going to entertain, you need to find ways to liven up the way information is presented to keep your audience switched on throughout the duration.
The Interview Format
Inviting an expert speaker to be interviewed by a host on a particular topic is a naturally engaging format for viewers to easily digest information.
When using this format, it's important to ensure that the interviewee is a credible specialist in the subject area, especially if you're looking to attract a more senior level of audience. It's easily detectable to experienced practitioners when the speakers are not experts and this will be an immediate turn off.
Use your business network to source experts for your interviews. Obvious places to start include your own client base, LinkedIn connections, existing suppliers and trusted partners.
Keep in mind - the bigger the name, the bigger the draw for your audience. So think carefully about who you invite to be interviewed. If you're bringing in someone with industry influence, it's worth considering how you can leverage their own business network to help you promote the webinar.
Provide opportunities to let your audience engage with the expert wherever possible. This will likely be a unique opportunity for them to learn something new from someone they respect. This could be facilitated through a live Q&A, or you could ask your audience to send in questions as part of your pre-event communications.
The Panel Discussion
Panel discussions involve a roundtable with several relevant people who have knowledge or experience in common.
This is an opportunity to bring in a range of speakers who can provide multiple perspectives on a subject matter - this alone will liven up the viewing session and keep audiences stimulated.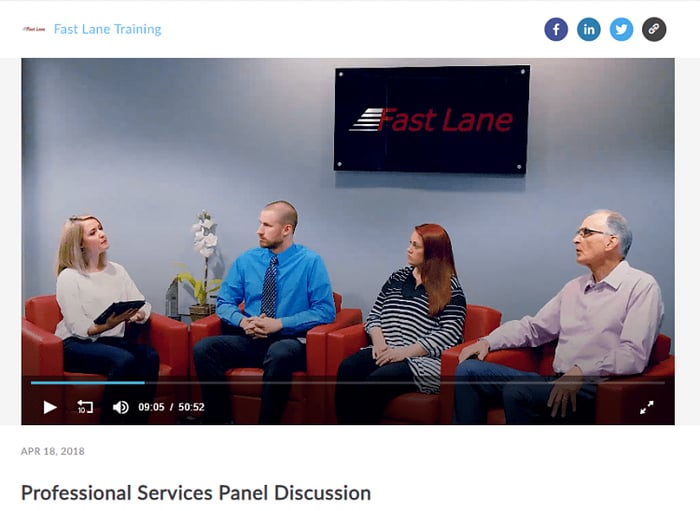 (FastLane)
Part of the convenience of a webinar is being able to bring people together no matter where they are. This gives you the opportunity to pull in experts from many locations, widening the appeal of your webinar.
How-To Series
This is a popular format particularly for existing customers, as it's an easy way to help your audience learn new skills from your business.
Create a short series of how-to webinars on a relevant topic, or put together a set of training videos to teach your audience how to use your product or service.
Topics can be built off the commonly asked customer service questions or most searched in-product queries. This will support customer satisfaction and retention efforts, and enable customer service teams to give more comprehensive answers to customer problems.
After hosting a 'how to' webinar, consider breaking up the content into shorter videos to be used across various communication channels such as your website or video heavy social channels such as LinkedIn, Facebook and YouTube.
This will make it easier for your audience to access and digest at a time that suits them, as well as be a valuable inbound traffic source over time.
Product Demo Webinars
Product demos are an opportunity to demonstrate and explain your product's value without having to come across too salesy.
This may be more suited to prospects that have some knowledge of your business but still want to learn more about your product before they are ready to talk to someone in your sales team.
Here's a great example from Apptivo:
If you've got your webinar metrics and reporting set up correctly, you'll be able to identify attendees who showed the highest levels of engagement throughout the webinar.
This will give your sales team the ability to identify red hot leads and send friendly follow ups to try and turn them into future sales opportunities.
Live Case Study
This is a really powerful format, particularly for an audience that's showed signals that they are further down the track of your buying journey.
Invite some (or one) of your notable customers to discuss their experience with your service or product. Try and use a webinar host that has had some relationship with this person before so that the tone remains relaxed and informal.
This format will help to ensure you touch on topics that can bring the most value to your audience without coming across salesy.
(Polarity)
Not only will this give you an opportunity to present different use cases of your product or service, it's a useful indicator to prospects that your business is capable of maintaining a close relationship with its high profile customers.
Choose Webinar Topics Based On Customer Needs
Every business should have a content strategy based on a clear understanding of the types of information your customer needs throughout the course of their buyer journey and post-sale.
Webinars shouldn't sit outside this, they are simply an alternative way to present this critical information and should be firmly aligned to customers, not just what your business wants to say in the public domain.
When it comes to effectively planning your webinar topics, it can be difficult to avoid being too repetitive. In conjunction with switching up your webinar formats, here are some ideas for the different types of content you can present.
Thought Leadership
Thought leadership webinars have a dual purpose. Firstly, they are the perfect opportunity to position your in-house experts as a thought leaders in your field. Secondly, they give your business the ability to differentiate against competitors by sharing its unique stance on the current key industry topics.
Make sure you're talking about key topics that are current and, where possible, go deep on the subject matter. This will show your audience that you know your stuff and that you can be their go-to source in the future.
Lastly, be careful not to use this as an opportunity to sell. Thought leadership webinars commonly attract an audience who are at the earlier stages of the buyer journey, and they won't be receptive to any blatant sales pitches.
Audience-led Webinar
Why not have your audience tell you what information they want to learn through your webinar? You can decide on the general theme, but you can get ideas for topics from them. This helps to build a solid relationship with prospects and leads, and guarantees your content will be 100% relevant.
Here's a few different ways you can collect this information:
Send out a survey to your newsletter lists or existing customers
Ask questions in your social channels and view the comment stream
Use your webinar registration page form to add a field asking about topics of interest
Use pre event email communications to ask registrants about specific topics they are interested in
Use post-webinar event communications to ask for feedback and suggestions for future webinars
Don't let complex MarTech platforms intimidate you - we're here to help. Let's work together to optimise your HubSpot platform and maximise ROI.

Explore our MarTech services and let's see how we can help you.
Old Webinar Break-Down
Repurposing content is a cost-efficient way to make your content work harder.
Break down your most successful pre-existing webinars into short single-topic chapters that can each be turned into their own short webinar. This will make it easily digestible for your audience, and will also help keep them engaged by giving them the option to learn about the topics you already know they are interested in.
The obvious benefit of this is that you don't need to plan and host a whole new webinar. You can keep your content production machine running by just repurposing something you already have.
With the freedom to select the best webinars to repurpose, you can rely on the content resonating well with your audience which will help to guarantee ROI right from the start.
Share Your Product Roadmap
This format isn't for everyone, but that's potentially a good thing as you can create some buzz around the innovations coming from your product and development team.
This kind of content is great for both clients and prospects who want to understand your business better - especially for those who want to know that you are investing in your product.
This will help build a long-term relationship with your audience and ensure new features align with customer needs.
Use Webinar Features To Engage
You can pack your webinar with loads of great content, but that will be lost on the audience members that drop off the webinar early.
Here are some simple ways to improve your live webinar engagement rates:
Weekly/Monthly Q&A
Q&As are a great way to encourage participants to interact with the host or speakers. This could be a regular event that keeps audience members coming back for more.
Ask registrants to send in their questions in advance, and make sure you leave time at the end of the webinar for additional questions.
This is the best way to make sure you're providing continuous value to your audience, because you're addressing their specific questions directly.
And as a bi-product of that, you will be gaining an informed and accurate understanding of your audience's needs and problems, which in turn your business will then be more able to effectively cater for.
You can also have your audience ask questions on the live messaging tool as your webinar is in progress. The speaker can address these live, or you can have someone else on your team type answers to any questions that you won't manage to cover.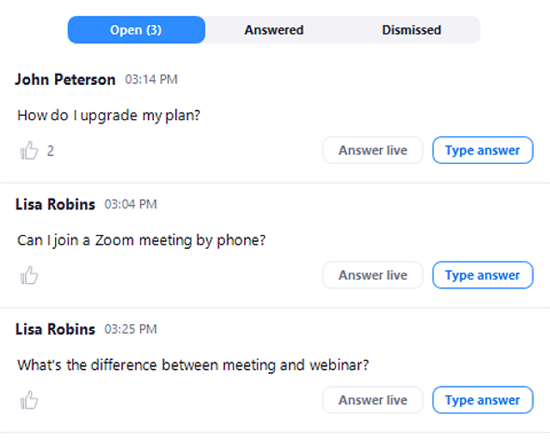 (Zoom)
Polls
Interactive polls throughout a webinar keep audience members involved in the dialogue and create live research opportunities which can be used as part of the webinar content.
Much like a Q&A, this is a great way to learn about your buyer personas. Having that information displayed visually is a great way to collect data that you can analyse more easily later.

Summary
As you develop and experiment with the content of your webinars, and grow your audience, there are a couple of important things to keep in mind.
Webinar content production must be part of an overall strategy. Unless there's good reason, it shouldn't just be created off the cuff because you won't give yourself time to produce content that truly resonates with your audience.
Think about how webinars fit with your overall content strategy and consider how to make your content work harder. Break out webinars into further series, build supporting blogs off the main topics and share video snapshots in your social channels.
Lastly, when it comes to producing a webinar, invest the time in making it look great, consider which format is most appropriate for the type of content you want to communicate, and think about the best ways to engage your audience to keep them interested during the live webinar experience.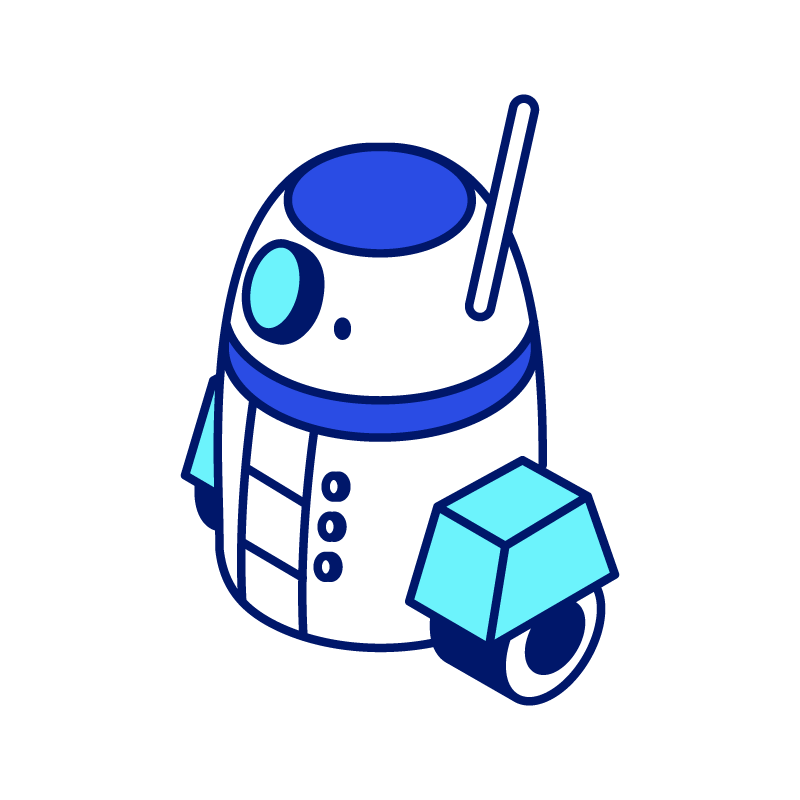 Want to make your MarTech work for you?
Our MarTech services - We are an extremely experienced and passionate team of marketing technology experts. Hubspot is our tool of choice, but we can support you on any platform. Find out more about our MarTech services.
Enjoy this article? We produce blogs like this for our clients as part of our content marketing agency services, and could produce engaging content for you too.