In the current climate, where offline events are not viable, B2B businesses are turning to webinars as a means to generate interest and grow their sales pipeline.
When you plan a webinar, it's important to have a clear strategy and the goals you're trying to achieve. This will mean you can plan one that's fit for purpose, and be able to easily measure its success.
Here's a few examples of typical webinar goals, you may have multiple:
Brand awareness and positioning - are you trying to present your business as a thought leader in the field?
Building your prospect pool - are you looking to grow your qualified leads or test new audiences?
Supporting sales enablement efforts - are you trying to push deals further towards becoming a customer?
Keeping existing customers engaged - are you trying to provide product advice or project your thought leadership into the market?
So what are the important metrics that you should be measuring against your webinar goals?
Let's explore them now.
Download our free guide to find out the 10 Steps to Building The Ultimate B2B Webinar.
Webinar Acquisition Metrics
The very best webinars often involve a significant amount of planning and time investment to produce something that captures your audience's attention and thoroughly engages them throughout the process.
This means your acquisition strategy needs to be nailed on if you're going to get a worthy return.
The acquisition metrics that you need to be focused on ultimately come down to the quality of your leads, how many webinar-related sales opportunities have been generated over time, and at what cost.
Metric 1 - Qualified Registrations
Put simply, how many webinar registrations did you acquire that aligned to your ideal customer profile (ICP)?
If you can, look at this metric by target account. Did the webinar topic hit the spot with the businesses you actually want to sell to? If not, it's time to reassess what content you are focusing on and better align it to their needs.
Measuring the webinar sales funnel
Your webinar shouldn't be a one-off activity disconnected from your overall acquisition strategy. If planned correctly, there should be a strategy to progress and nurture leads further down the funnel.
In which case, you should be measuring the following to build a complete funnel of the influence for your webinar:
Webinar Influenced Marketing Qualified Leads (MQLs),
Webinar Influenced Sales Qualified Leads (SQLs),
Webinar Influenced Opportunities
Webinar Influenced Closed Won
If lead quality is a problem, one way to improve your performance on this metric is to make sure your webinar registration form uses qualification criteria. This will screen out prospects or accounts that don't fit your target profile.
This way, more of your leads will be qualified from the outset and you'll have a better chance of closing them in the future.
Metric 2 - Cost Per Registration
How much did a webinar registration cost you? To grow your marketing insight, you should measure this against various dimensions based on what channels you were using to promote the webinar.
What was the cost per registration by channel? Or by audience segment?
Over time, with the help of your post-webinar follow ups and lead nurture, you should also be able to measure the Cost per MQL / SQL / Opportunity / Closed Won, too.
Metric 3 - Registration Page Conversion Rate
A registration page can make or break your overall webinar performance - in terms of lead volume, lead quality, attendance rate, cost per registration and so on…
So it's important to get your landing page copy and design right, and often that means experimenting with different versions to learn how to best optimise your copy and design.
To attract your target profile and get them over the finish line, share as much pre-event information as possible (without overwhelming visitors with information). Share the detailed webinar agenda, key topics and make reference to high profile speakers.
Think about your registration form also. What critical information do you want to collect in order to qualify your leads?
Be mindful to limit your form field to crucial information only. More fields can create a barrier to conversion as prospects generally don't like to provide more than the bare minimum.
Metric 4 - Conversion Rate by Channel
It's important to understand which advertising channels are working best for you. Which channels generate the best conversion rates? And are the leads of good quality?
Consider this metric in conjunction with the cost per registration, too. A channel with a slightly lower conversion rate than another channel could work better for you if the cost per registration is significantly lower… as long as you're getting quality leads.
You'll likely need to do some testing on different channels to learn what works best, and which gives you the best return on ad spend over time.
Don't let complex MarTech platforms intimidate you - we're here to help. Let's work together to optimise your HubSpot platform and maximise ROI. Explore our MarTech services and let's see how we can help you
.
Engagement & Retention
These metrics measure how good your webinar actually is, and how relevant it is for your target audience.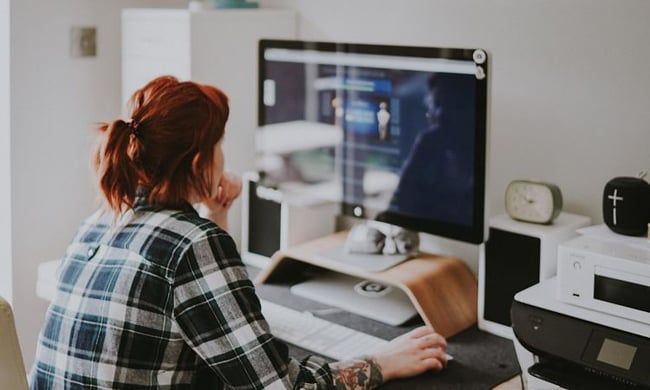 Metric 5 - Attendance Rate
What percentage of your registrants ended up actually attending the webinar? This will help you understand how effective your pre-event marketing was.
Were your pre-event communications informative enough?
Did you send out enough event reminders to registrants?
Did you generate enough social media buzz about your speakers and topics?
Were the timings right for your target audience?
The average live attendee rate is 49% (ON24).
Metric 6 - Average Viewing Time
On average, for how long did people stay to watch your webinar?
This metric gives you an indicator for how engaging your content and presentation format was for the personas who attended. Be careful with this one - the meaningfulness of this metric will depend on whether the attendees fit your target profile well. If not, it would be no surprise if they didn't find it particularly engaging.
According to GoToMeeting, the average webinar viewing time is 57mins.
To improve your average viewing rate, try to involve your audience throughout the webinar where possible. For example, doing a live Q&A can help keep them engaged and give them an opportunity to get the information they are interested in.
Metric 7 - Key Drop-Off Points
At what points in your presentation did the attendees end their viewing?
This is a key metric to identify where you can modify your webinar content or the presentation format to keep visitors engaged for as long as possible.
Metric 8 - Repeat Viewers
How many attendees have also viewed your other webinars? This will give you an indication of the value you are bringing to your audience on a long term basis.
Repeat visitors are also potential advocates for your business and can help share your content and support acquisition efforts in the future.
Post-Event Performance
Make sure you record your live webinar so that, even when it's over, you'll still be able to use the recording for further acquisition and retention purposes.
Metric 9 - Post-Event Attendees
Some of your registrants may not have managed to watch the live webinar - people with busy schedules may prefer to watch it in their own time. So you should send all registrants a recording that they can view at their leisure.
Continue to track all your engagement and retention metrics even after the live webinar is over to get a full picture of its effectiveness.
Metric 10 - Post-Event Registrations
If your topic is evergreen, it could be valuable to keep promoting it to capture new registrants who can also watch the recording.
These registrations can continue to build on all your performance metrics.
Attendee Feedback (Qualitative)
Try to get some qualitative feedback from your attendees to find out what they found useful, or what content they would have liked to see, but didn't.
Use this information to develop the content and format of your future webinars. Your sales teams can also address any of these unmet needs by following up with individuals after the event.
You can collect this information by using a poll within the webinar, or by sending around a post-webinar survey for attendees to complete.
Summary
Make sure you're assessing the right metrics against your webinar goals, and use it to map out a game plan for how to improve in the future.
You should be using these metrics to continually optimise and fine-tune your webinar presentations and also your associated marketing assets. Whether that be your landing page, the usage of marketing channels, your persona-specific messaging, etc.
In order to track your metrics with precision, investing in a reporting solution is worthwhile.
Tools like Databox, Klipfolio and HubSpot allow you to create custom reporting dashboards that consolidate the key metrics from your webinar and give you a view of real time performance.
Making decisions based on these key metrics will guide you towards a successful webinar program that generates outstanding results.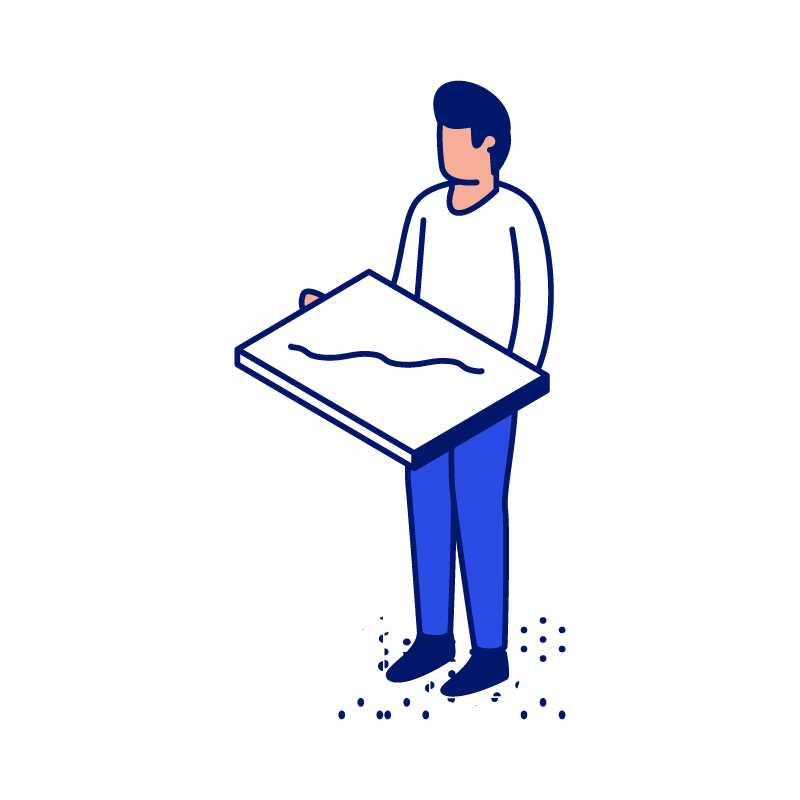 Could we be your next strategic marketing partner?
Our marketing strategy services - We are a B2B marketing agency with a dedicated team of experienced 'CMO-level' strategy experts specialising in strategic roadmaps, persona development and customer journey mapping, along with content and SEO strategy. Find out more about our marketing strategy services.
Enjoy this article? We produce blogs like this for our clients as part of our content marketing agency services, and could produce engaging content for you too.