According to HubSpot research, 74% of companies say converting leads into customers is their top priority. It's of course no surprise then that 57% of marketers say lead nurturing is the most valuable feature of automation software (Ascend2).
A solid lead nurture system will automate staying in touch with your leads in a way that aligns to where they are in the buyer journey.
This alignment is critical.
Businesses without adequate lead nurturing in place are often guilty of going straight in for the jugular to try and convert any lead that pops in. Sales reps waste a lot of time following up with leads manually who aren't ready to engage. This approach is more often than not, destined to fail from the outset. Failing to recognise your prospects' level of intent, is ignoring their needs. And that's no way to start building a relationship from the cold.
The primary goal of lead nurturing is to encourage your prospects to move further down the sales funnel and ultimately get them to convert into a customer. But B2B sales often take time (6-9 months on average), and so this encouragement needs to be at the right pace according to who you're selling to.
The challenge for many SMEs is having the necessary skills in-house to design and implement a robust lead nurture system that converts. This article will help you understand the basics of what is needed to get your business on the right track to building a B2B lead nurturing system that converts.
Develop a Solid Lead Nurture Strategy
Strategy underpins everything you do in your company, and it's no different when you're building your lead nurture system. Doing so requires a solid understanding of your customer and the buyer journey.
Here's 10 questions you should ask in your business before you undertake a substantial lead nurture project:
Do you have a clearly defined way to manage leads in your business?
Have you developed customer personas?
Do you have a good understanding of customer needs and challenges?
Have you got enough content across the customer journey to guide your prospects over a sustained period of time?
What blockers are your prospects currently facing in their buyer journey?
What are the common sales objections and how do you mitigate them?
Do you have a marketing automation platform and if not, who is the right person to determine which platform to invest in?
Who are the key stakeholders in your company who need to be involved in a lead nurturing project?
Do you have the right skills in your business to implement a lead nurturing system from scratch?
How will you measure performance once you've got a system in place?
To get a full picture of your prospects' experience through the buyer journey it would be a good idea to involve your sales and marketing teams internally to see what insights they can bring to the table. This would also help you spot any misalignments between sales and marketing that you'll now have the opportunity to fix.
Map out your lead nurture goals, bearing in mind you might have different goals for different parts of your lead nurture system. How will you measure success? What metrics will you use as optimisation indicators? Do you have an easy way to visualise performance through the funnel?
Align Content With Customer Needs and Problems
The fabric of a good lead nurture system is having great content that aligns to your customer needs and problems. It's important that you map your existing content to the appropriate stage in the buyer journey (Top, Middle or Bottom of the funnel).
This will help you identify content gaps you need to fill, and it also means you'll be able to serve content that meets your prospects where they are in the buyer journey and effectively educate them on your product or service over time.
The more relevant the content is to them, the more likely it is that they will remain engaged with your brand.
Define Your Lead Management Framework
It's important to have a lead management framework that everyone in your marketing and sales teams understand and follow.
A lead management framework is an agreed management system for the treatment of leads as they move through the buyer journey.
This includes a blueprint for how to label leads appropriately in your CRM in order to record and monitor their activity, and to automate your lead nurturing effectively.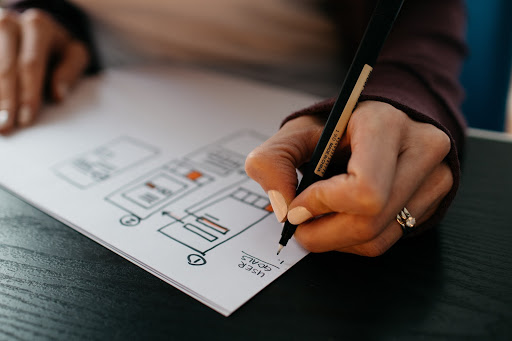 Building and using a lead management framework requires complete alignment between sales and marketing. Marketing need to understand whether the leads they are generating are good quality, and sales need to understand when to engage with leads and when to hand their leads back to marketing.
Marketing and sales need to work as a unit and understand that not all leads should be prospected by a sales rep right away. Just because someone has downloaded an ebook, doesn't mean they are ready to buy.
Without having a lead management framework in place, you cannot do lead nurturing effectively. Firstly because it is the glue that aligns your marketing and sales teams efficiently, and also because it is the basis for the technical architecture of your lead nurture system.
Design Your Marketing Nurture Tracks
Your lead nurturing system should have different email communication tracks that match each stage of the funnel.
Splitting your tracks by funnel stage will help you understand where your leads are in the buyer journey which means you'll be able to engage with them appropriately with your lead nurture emails.
Here are the various tracks we would recommend to include in a lead nurture system:
Marketing Campaign Nurture Track(s)
This will be the first nurture track a lead goes through if they convert on a marketing campaign.
Campaign nurtures should always be aligned to one of the three customer journey stages:
Top of the funnel (TOFU)
Middle of the funnel (MOFU)
Bottom of the funnel (BOFU)
You would typically have a bespoke campaign track for each campaign, with email messaging that fits the context of the campaign.
Stay In Touch - Top of The Funnel (TOFU) Track
Where campaigns tracks are time-boxed and are designed to meet a specific short-term objective, Stay In Touch tracks aim to drip-feed relevant educational content to your prospects over a much longer period of time.
Leads at the TOFU buyer journey stage will drop into this specific track if they haven't engaged with your TOFU campaign nurture track.
Through it, you will educate them on your value proposition using TOFU content and at a slower email cadence (they won't want to be bombarded with emails at this stage).
Stay In Touch - Middle of The Funnel (MOFU) Track
This will be the track that leads in the MOFU buyer journey stage will drop into if they have been unresponsive whilst in a MOFU campaign nurture track.
At this stage leads will still continue to need educational content but could do with a more regular email cadence because they have indicated greater intent to engage with your company and your product / service offering.
Sales Accelerator Track
This track is an automated sales track (whereas all the other tracks fall under marketing).
The emails here should sound personal and come from a sales rep, but it's all automated. When someone converts into an MQL at any stage, it means they're a hot lead and they will be put into this track with the objective of getting them to engage in a conversation with a sales rep as soon as possible.
Stay In Touch - Bottom of The Funnel (BOFU) Track
Prospects at this stage of funnel are generally much warmer and closer to having a conversation with your sales team.
The objective of this track is to just keep your brand on their radar and serve them useful BOFU content (like case studies) until they are ready to fully engage with sales.
This track is where leads will drop into after the Sales Accelerator Track if they have been unresponsive or rejected by the sales team, as long as they haven't been totally disqualified. A hot lead that has just gone a bit cold - it happens!
Except for the campaign tracks, where you will have multiple that are bespoke to your campaigns, you only really need one of each track to have a good lead nurture system. Though, there's no harm in iterating on your tracks to make them even more personalised if you wish e.g. creating various tracks based on different personas. But be aware that comes with adding layers of complexity to your technical set up.
Develop a Cohesive Communication Strategy
Even with a highly sophisticated lead nurture system, if you don't have good email copy it won't be effective.
Strong open rates require engaging subject lines, and high click-through-rates require a compelling hook/offer. To generate real interest, the email messaging has to show that you understand their needs at whatever stage of the buyer journey they are in, otherwise it won't be relatable and they simply won't engage.
Think about how you can make your emails sound personal and not too generic, even if you are just using a single email template.
Use 'personalisation tokens' which will be available on most marketing automation tools. At a basic level, these can dynamically insert contact details, like a first name or company name, into your email message.
As an example, here's how you would do that in HubSpot: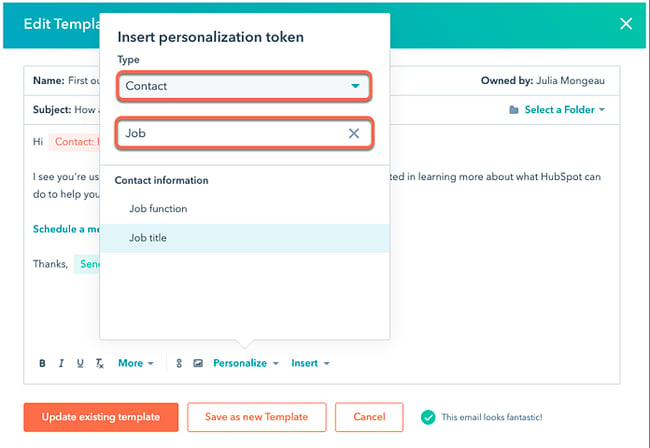 Think about who your emails are coming from. Generally, your MOFU and BOFU emails should always come from a sales rep to make them feel more human and personal, but your TOFU emails could simply come from the "team" if you prefer.
Choose and Implement the Right Marketing Automation Software
The marketing automation solution you choose to bring it all together is a big decision. It will need to integrate effectively with your CRM - the more contact/company data you can sync between the tool and your CRM, the better.
You'll want both to have an accurate and updated record of your leads' whereabouts in the buyer journey.
Here are 5 powerful marketing automation tools with lead nurture baked into their solution.
Some tools, like HubSpot and Pardot/Salesforce, have a CRM wrapped into them which makes them great contenders to use for lead nurturing, especially if you already have HubSpot or Salesforce.
This way it will be much simpler for you to get your lead nurturing to work seamlessly together with your CRM than if you were to integrate two different tools.
Investing in Lead Nurture Gives Long-Term Payback
Building a good lead nurture system is no small feat and requires investment in the right tool and also a variety of skills to design and build; from strategic thinking, to copywriting, to technical know-how.
Invest time in the strategy and planning before you build the system. You need to know if you've got the right skills internally to execute it well.
Market2Lead found that nurtured leads have a 23% shorter sales cycle, and that's thanks to a system that is automatically running in the background 24/7. You just need to invest time up-front to build it and some time periodically to optimise for performance.
Test your email copy and subject lines. Keep learning about your customer and ensure marketing and sales are staying aligned and finding ways to refine their communications.
To maximise your marketing and sales efforts and avoid throwing away leads, you need to look after them and educate them on why your product/service is the solution they need. Doing so takes time - precious time that your sales reps shouldn't be spending on endless follow-up tasks.
A good automated lead nurture system will create operational and cost efficiencies across your company that will pay back over and over again.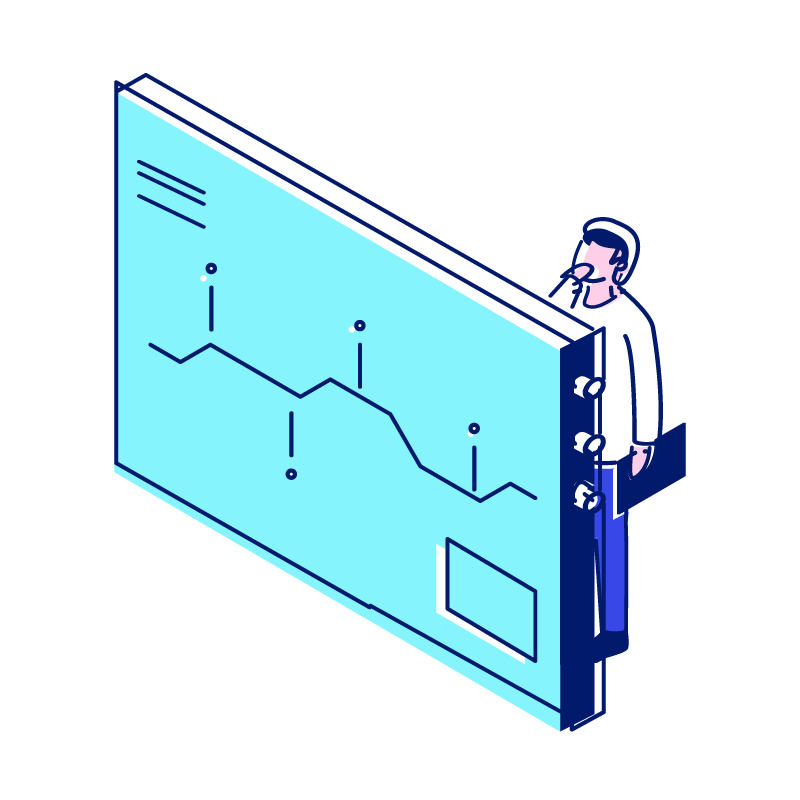 Ready to ignite your lead generation efforts and fuel business growth?
At Digital Litmus, we use a data-driven approach to identify the best channels and tactics to reach your target audience, and continuously monitor and optimise your campaigns to ensure maximum performance. Our goal is to help you generate high-quality leads and drive revenue growth while minimising costs and maximising ROI. Find out more about our demand generation services.
If you found this article informative, we offer a range of content marketing services that can help you elevate your brand and engage your ideal customers. Our team of experienced writers can create high-quality content that resonates with your audience and drives results.
Learn more about our content marketing services and how we can help you achieve your business goals.