According to HubSpot, 65% of B2B marketers have not established lead nurturing. This is a huge missed opportunity as companies that excel at lead nurturing generate:
50% more sales ready leads at 33% lower cost
47% larger purchases than non-nurtured leads
So What is Lead Nurturing?
Lead nurturing is a B2B marketing strategy that develops a relationship with a potential customer - which is more likely to prompt a positive engagement and greater sales, as reflected in the stats above.
Following the initial engagement where their contact details are captured (for example filling in a form to download your guide), an individual is taken through a series of communications - via emails, direct mail, social media, events - in which you continue to share free guidance that solves their pain points, and thus provides value to them.
This regular dialogue keeps you front-of-mind, builds trust in your brand and creates an authoritative voice - you are seen as the expert and they are more likely to turn to you when they need to buy a solution like yours.
The Benefits of Lead Nurturing
✅ Continue to engage your prospects and remain front-of-mind for when they are ready to buy
✅ Nurture contacts towards a sale by peppering sales messages subtly in thought leadership
✅ Maximise sales conversion likelihood through a value-adding, nurturing approach - thus increasing ROI on the cost of acquiring the contact data
✅ Minimise the likelihood of burning-out a lead by going in with a sales pitch as soon as they download a guide (people don't like being sold to and this is why this educational, nurturing approach is so successful)
However, lead nurturing can be a minefield for the SME - no budget, no expertise, not sure where to start and how to keep track of how the campaigns are performing.
In this blog, we'll break down lead nurturing and provide practical tips to support successful lead nurturing strategy creation, and execution.
Common Challenges with B2B Lead Nurturing
If you've tried and failed to run a lead nurturing campaign, it's likely due to one of these factors - and not because lead nurturing doesn't work. Done right, we've seen thousands generated using this approach.
Lack of Expertise and Budget
Without the expertise, SMEs are unlikely to follow lead nurturing best practices which can result in poor engagements and unsubscribes - where you lose the ability to contact the individual for good. Moreover, SMEs might also overspend on tools and allocate too many resources on efforts that won't see much ROI as no measurables or strategies are used.
A common challenge here is also managing expectations. If an SME is sales target driven, lack of understanding and therefore patience in a programme like this can cause businesses to abandon the process - most likely when it was building warm relationships and qualified leads.
Targeting a Specific Audience for Your Business
Some SMEs often have an idea of the ideal customer at the start - and understand their pain points and can help them solve these challenges with either guidance or their products and services. But some don't have a granular view of their target audience and personas and therefore the content they create for these programmes misses the mark and doesn't add value as it's too vague and unrelatable - in fact, generalised content can turn-off your target audience.
Reaching your Target Audience on Multiple Channels
Often, businesses don't share a piece of content across multiple different channels. There's a huge myth that individuals see every communication a business puts out, so therefore it shouldn't be posted on multiple places. This isn't the case - think of how many posts are on your feed in LinkedIn, how many emails you get - re-sharing a piece on multiple channels is essential to get your communication through to your target audience.
In addition, we recommend repurposing content in different formats - like flip books or videos to engage those that need more visual content.
Aligning Sales and Marketing
Aligning sales and marketing is crucial to any marketing campaign - and lead nurturing is one where alignment creates significant ROI and sales revenue.
It's common for the two teams to work in silos but sales input into campaigns helps to identify targets in the data/remove those that shouldn't receive communications (like existing customers), tailor communications, and their buy-in and ensuring their availability helps to ensure timely sales follow-up with heavily engaged contacts.
Lead Nurture Content
To appeal to all stages of the sales funnel, we recommend including pieces of content that cover each of these levels. Remember, at any one time, you don't know who is ready to buy:
The top of the funnel (ToFu) - prospects at the beginning of the sales journey, they are researching and benefit from guidance
Blogs/checklists/infographics
Additional guides
Educational videos
The middle of the funnel (MoFu) -prospects that have an awareness of your business and are in consideration mode, they've likely read your other material and may be on the fence about purchasing so need convincing with additional information
Additional guides/blogs
Case studies
The bottom of the funnel (BoFu) -prospects that are primed for purchase and need that extra nudge/reminder to tip them towards sales conversion
Product Q&A
Fact sheets
Brochure
Demo recording
When it comes to writing lead nurturing emails, for example, you need to stand out amongst the abundance of emails in your target audience's inbox. Here are some top tips to help your lead nurturing campaigns succeed in cutting through the noise and getting a reaction:
Use minimal copy - Keep emails concise for ease of scanning and to encourage clicks
Include multiple CTAs for the different stages of the sales funnel - Although this was a thought leadership download initially (ToF), incorporate a few other Call To Actions (CTAs) capturing those with intent to buy. And make sure these are clear - using buttons, bold, hyperlinks, 'click here' language.
Use a human tone/style - Friendly, simple language - introducing the salesperson for a human connection (key for software).
Mix up your content types - Video works really well but a mix of content types, blogs, guides etc. helps to increase engagement.
B2B Lead Nurturing Strategy
Here's a simplified approach to lead nurturing using email as the main channel.
1) Identify your Target Audience
Start by identifying exactly who you want to target - the job titles and sectors. This is where sales and marketing should start working together.
Once you've done this, you can hone in on their pain points and challenges and address how they can resolve these in your content - through providing free advice and guidance and peppering in your product/service plugs.
2) Prepare Your Contact Data List
Knowing who you are targeting, you can look at your contact database to identify the individuals you will be emailing your lead nurturing campaign to. Preferably, this data should be contact data that has already engaged with your content previously - such as downloaded one of your guides - buying data inherently doesn't work as the contact doesn't trust your business and hasn't shown an interest in your brand before.
The data may need cleansing - first names, to get through SPAM filters, and a person's email address, rather than info@ are much more effective and support sales follow-up.
3) Build Your Targeted Content
Ideally, your content should focus on one topic based on a proposition your business is keen to sell. Those that have already shown an interest in this topic will most likely be those that heavily engage in your lead nurturing campaign.
We recommend you use a mix of content formats as some people engage better with more visual forms like videos and fact sheets, whereas others prefer blogs and guides.
4) Share the Content on Multiple Channels
As mentioned before, your target audience is incredibly busy and will digest content from a range of channels. They may miss your email but have seen your post on social media whilst scrolling through LinkedIn. So to maximise reach and ROI, promote your content across multiple channels.
5) Plan and Prepare timely Follow-up With Sales
For a smooth execution, preparing your email series in advance is the best way to run a campaign as it ensures you can steadily drip feed the content through to your target audience over a short time period. To keep them engaged in a short lead nurturing campaign, you need to aim to send each email around every 2-3 days after the one before.
Aligning with sales, you can plan the execution of your lead nurturing campaign to coincide with when sales will be available to follow-up. For example, you want to avoid holidays.
6) Monitor the Performance of Campaigns
Using emails for lead nurturing campaigns allows you to easily collect engagement data (opens, clicks and unsubscribes) to see how a campaign is performing. This gives you the opportunity to see early on whether the message you are sending resonates with the target audience.
And most importantly, it allows you to monitor engagements over time and build a picture of who is most engaged and essentially a warmer lead ready for sales interaction - particularly if they engage with BoF content like sales brochures. Content marketing is key to lead nurturing to encourage leads to return to your website, blog, or other content. There is, however, a balance to strike so that email inboxes aren't inundated and ultimately ignored.
Build Relationships With Your Customers With Lead Nurturing
Lead nurturing is about an ongoing dialogue between lead and seller that appeals to all stages of the buying cycle.
Keep it short, focus on educational pieces to add value and pepper sales messages throughout each email to appeal to those at different stages in the sales cycle - because you never know when someone will be really to buy. This is why regular communication is key as it helps you to remain front of mind for when the individual does have that need and is ready to buy.
💡Top tip: Use the numbers to guide sales processes, marketing improvements and workflows - click/open rates, quantified outcomes, conversion rates.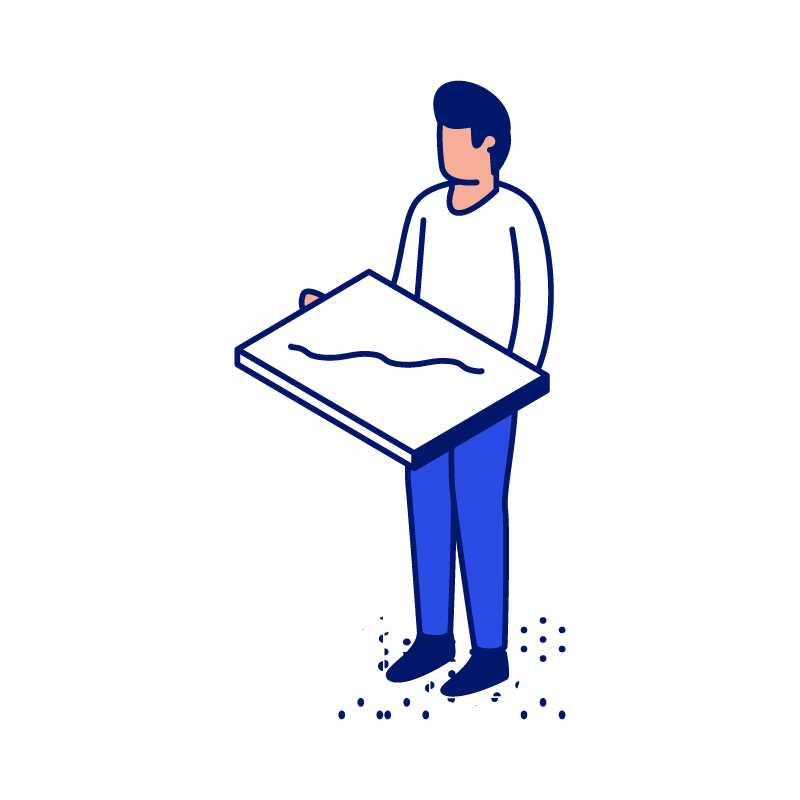 Could we be your next strategic marketing partner?
Our marketing strategy services - We are a B2B marketing agency with a dedicated team of experienced 'CMO-level' strategy experts specialising in strategic roadmaps, persona development and customer journey mapping, along with content and SEO strategy. Find out more about our marketing strategy services.
Enjoy this article? We produce blogs like this for our clients as part of our content marketing agency services, and could produce engaging content for you too.