B2B chatbot usage is on the rise as tech businesses look to maximise lead generation from their websites and marketing efforts, yet misguided perceptions around their value are still holding back mass market adoption.
80% of B2B marketers are considering using chatbots to support their demand generation in 2020 (Business Insider)
Unfortunately, despite the rapid uptake in chatbots and conversational marketing within B2B businesses, myths and misconceptions are creating unnecessary doubt in the minds of key decision makers which is undermining their true potential.
In this blog, we debunk the most common chatbot misunderstandings in the market.
For more insight into chatbots and the opportunities they can offer, download the B2B Marketer's Guide to Chatbots and Conversational Marketing.
B2B Chatbots Are Only Suitable for Large Organisations
Many believe chatbots are complex and only worth implementing if they have major traffic visiting their website, but this isn't the case at all. Whether you have 10,000 people or 100 people coming to your site, chatbots can deliver value by radically improving your conversion rates. While there's no doubt their scalability offers significant benefits for large organisations, a high number of visitors is not needed to see good value.
By enhancing the customer experience, and making it easier to qualify and capture leads for your sales team, chatbots deliver value irrespective of organisation size. Their presence reduces cost per lead and so if you have enterprise sales worth thousands, it makes sense to pay a few hundred pounds for a tool that can turn your cold leads into sales-ready prospects, without the need for human interaction.
As a low-cost and simple solution to set up, B2B chatbots can deliver great value for organisations big and small alike.
B2B Chatbots Are Just a Fancy Name for Live Chat
It's amazing how many people still confuse chatbots for live chat. Yes, both involve conversations, but they are fundamentally different.
For absolute clarity, live chat involves a human talking to a human via a messaging channel, similar to the way Facebook Messenger operates or a typical experience with Amazon online customer support.
Chatbots on the other hand, involve a human talking to a computer-powered AI or engaging with a conversational decision-tree.
There is however a hybrid solution which many B2B SAAS solutions use which is to use a chatbot to qualify leads via a carefully designed conversational flow. Once the chatbot has qualified a prospect, an in-house sales rep can be alerted and brought directly into the live conversation (i.e. as live chat experience) to try and turn the lead an active sales opportunity.
B2B Chatbots Are Hard to Build
At first glance, chatbots can look complicated, but in reality to get started they're relatively simple solutions that can be built, set-up and implemented quickly. With the likes of Drift, HubSpot and Intercom all providing great out-of-the-box conversational 'playbooks' alongside solid customer onboarding support, the process of adding a simple chatbot to your website can be pretty quick.
Chatbots at their base are just simple decision trees. They can be built quickly with whatever ruleset, variable or plugin required to deliver the functionality necessary.
For many B2B businesses, just having a simple chatbot on your blog to drive newsletter signups or one on your pricing page to grab red-hot leads for your sales team can make a huge impact on your numbers.
Of course there's a spectrum of complexity to chatbots and the very best ones go above and beyond the out-of-the-box playbooks to provide a more human-like conversational experience with a prospect.
To get truly exceptional results, it's worth involving a conversational marketing expert who can build a deep understanding of the target customer's priorities and their online purchasing behaviour to design a natural conversational flow.
This upfront research work can then be used to develop a conversational dialogue written by direct response copywriters who can effectively mimic human conversation.
If you really want to drive transactions and leads, it's also worth knowing that chatbots can integrate into the APIs of your product or website and allow for direct access to calendar/demo bookings.
With so many options, your chatbot can be as complicated as you want it to be!
Don't let complex MarTech platforms intimidate you - we're here to help. Let's work together to optimise your HubSpot platform and maximise ROI. Explore our MarTech services and let's see how we can help you
.
B2B Chatbots Threaten Job Security
This concern is pretty common and typically appears around any AI-based solution.
The impact automation may have on jobs moving into the future is a genuine concern, but when it comes to chatbots, rather than replacing your team members, it actually helps them by automating repeatable low-level tasks.
Chatbots can be a huge support tool for driving marketing and sales lead qualification and efficiency. They help to generate more leads for marketing while also helping salespeople home-in on the leads that are ready to purchase, in real time.
This allows each group to focus on what they do best, delivering value further down the funnel to the prospects that really matter.
Through early stage conversation and qualification, chatbots can weed out incompatible prospects and ensure time-wasters are not consuming your valuable resources.
B2B Chatbots Are a Fad
It's easy to dismiss chatbots in B2B as just the latest 'revelation' in a long line of false dawns, but in reality, chatbots should be seen more as an evolution of your communication strategy, rather than a revolution.
Chatbots aren't going away any time soon, and as the technology matures, their capabilities are only likely to grow and further compliment your other communication channels.
By 2021, 50% of Enterprise companies will spend more on bots and chatbot creation than they will on traditional mobile app development. (Gartner)
With organisations eager to spend more than ever on chatbots and conversational marketing in general, it's clear B2B chatbots are here to stay for the long haul.
As a relatively new opportunity in the world of B2B, there is still a lot of misinformation flying around when it comes to chatbots. But, as the channel develops and the gains on offer become more obvious, these misconceptions will die down and their true potential will become clear for all to see.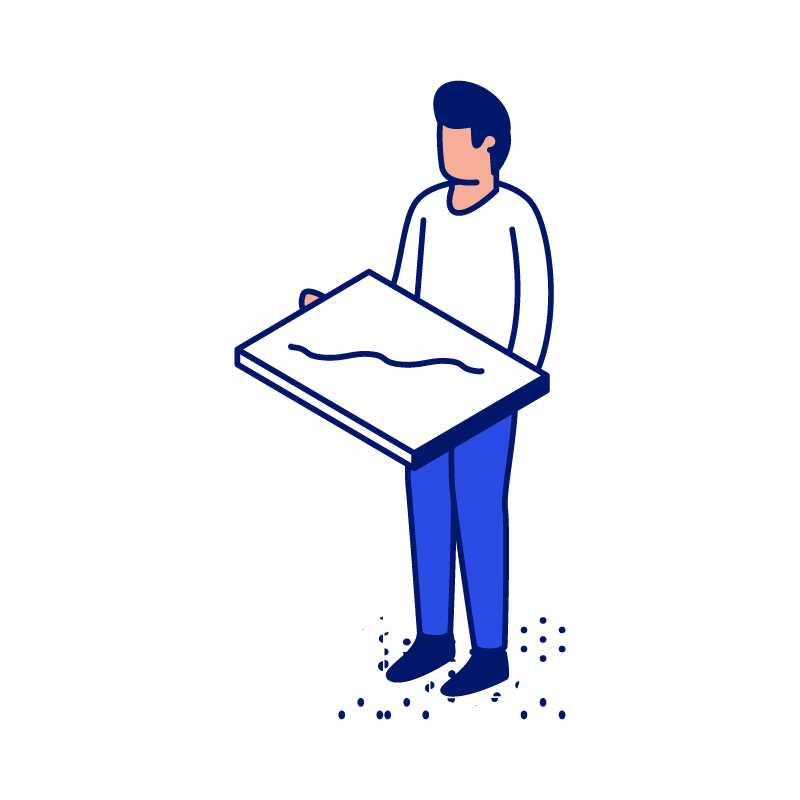 Could we be your next strategic marketing partner?
Our marketing strategy services - We are a B2B marketing agency with a dedicated team of experienced 'CMO-level' strategy experts specialising in strategic roadmaps, persona development and customer journey mapping, along with content and SEO strategy. Find out more about our marketing strategy services.
Enjoy this article? We produce blogs like this for our clients as part of our content marketing agency services, and could produce engaging content for you too.