Inbound marketing builds brand awareness, trust and an authoritative voice in your industry – all things buyers look for before making a purchase.
It's a strategy that leverages valuable content to attract target customers to your SaaS business.
This content comes in many forms – blogs, events, social media and more and is educational, entertaining, and welcomed.
Once it's captured their attention, regular communications are shared to develop meaningful, lasting relationships with prospects and customers by continuing to share value – like through a handy tips and tricks guide.
These methods make you attractive to customers because they don't make people feel like they're being sold to.
Why inbound marketing beats outbound marketing
If you had to choose between inbound and outbound marketing, you would be better investing your budget in inbound to generate ROI.
Inbound marketing outperforms outbound marketing, where your audience is sent content they don't always want, because the tailored element of inbound marketing solves problems that they have right now.
🔍 Did you know: Inbound marketing costs 62% less per lead than traditional outbound marketing. 80% of business decision makers prefer to get information in a series of articles versus an advertisement.
Essentially, inbound marketing isn't just a 'nice-to-have' for your SaaS business, but an essential part of your demand generation strategy.
How inbound marketing is a winning strategy for ROI
Through regularly engaging with your customers and prospects, inbound communications play a key role in securing new business and maximising customer retention.
It's a long-term strategy that continues to deliver results. The more you invest, the more ROI you will receive. And unlike other marketing strategies, any budget invested in inbound will continue to yield as long as you have a good strategy in place that outlines key themes, content, and distribution, you can make sure to avoid wasted efforts.
To support your business with growth in 2022, here are the 8 steps you can take today to kickstart your SaaS inbound marketing…
Step 1 – Build your inbound marketing technology stack
First things first, you need to review the technology you already have in place and what you will need for your inbound marketing strategy to be successful.
At a minimum, you'll need the following basic technology pillars:
Website and landing page solution
Google Analytics and Google Tag Manager
CRM (well structured without lots of redundant data)
Marketing automation platform
Sales automation platform
Having run SaaS businesses in the past, we know the marketing technology landscape is notorious for being overpopulated. And so, whilst there's no shortage of options for each of the above, it can be a minefield picking the solution that best suits your needs.
If you need a hand figuring out which tech is best, you can always get in touch with our team.
🔍 Did you know: Forty-four percent of brands that use marketing automation software see ROI within six months, while 75% see ROI after one year (Groove Digital Marketing).
Our best piece of advice is to ensure you find technology that can integrate with other MarTech. Many clients have come to us stuck with multiple great tools that don't work together and so don't support inbound marketing. For example, your CRM system will need to integrate with your email system to capture engagements.
💡 Top tip: Alternatively, going with a single provider, like HubSpot, that covers all layers will ensure that you don't have any integration or sync issues. The tech you use needs to be able to easily track the impact of your inbound marketing campaigns so that you can refine them – which helps ensure you meet your business and marketing objectives.
Step 2 - Identify Your Ideal Customer Profile & Customer Segments
Once you have the necessary technology in place, you're then ready to start laying the foundations for your inbound campaigns.
Your first step will be to identify who exactly it is you want to target. What is your ideal customer profile? What are their common characteristics? How do they behave?
These are questions you need to think about carefully as they'll form the basis for your communications.
There are several key stages to identifying your target audience and their pain points so that you can then personalise your communications:
Customer Segmentation and Prioritisation
In this stage, you need to break up your customer base into groups based on simple criteria that genuinely differentiate them from one another.
This split may be based on the target's seniority, job title, sector, value, organisation type or other variables. Whatever it is, it's important to know that the differences in characteristics impact their challenges (and how you meet them), or at the very least how you would communicate with them.
Once you've segmented your audience based on key characteristics, you then want to prioritise, identifying which groups are most lucrative and easy to attract.
You'll want to consider the resources required to engage with them, how likely they are to purchase and the size of the audience. Each of these factors will influence how you prioritise. At the end of this process, your greatest priority group should be the one that's the easiest to communicate with and most likely to buy. This is the low hanging fruit that's likely to take the least effort and budget to convert to a sale.
Persona Development
Once your targets have been segmented, you want to delve deeper into each group and identify common characteristics in order to build out personas.
What is a persona?

A buyer persona is a representation of your ideal customer. Typically the persona is built based on a combination of market research and existing customer data.
These personas will add significant detail to each segmented group and help outline their behaviour, preferences and profile to a granular level.
This is critical, as this information will be used as justification for strategic and creative decision making later on in your SaaS inbound strategy.
Customer Journey Development
Once you have your personas, you can start mapping out each group's unique customer journey. This is the journey a customer takes from first hearing about your business all the way through to the point of sale.
It outlines the common engagement path an individual will take, from the stage they recognise they have a problem, all the way through to the point where they seek out a solution and then choose to engage with a vendor to discuss what they can offer.
Step 3 - Refine Your Value Proposition
With your personas in hand, you now have a good idea as to who you'll be talking to and so you can start to map out what you want to say and how.
First, you need to scope out and finalise your value proposition; what value are you looking to deliver and how are you intending to communicate it? This is your unique competitive advantage and why a client should do business with you. Simply put, it communicates your unique value and why you do it best.
This will form the basis for the messaging you use to engage with each persona so it's critical there's a consistent understanding of your primary proposition within your business.
Once you've agreed on your value proposition, you need to think about how it correlates with your personas and how it can help them solve their problems.
From here, you need to consider their customer journey and think about what education they'll require in order to recognise what you offer as a genuine solution.
💡 Top tip: It's best practice to review your value proposition at least each year to ensure it's hitting your target audience's key pain points. You can run client feedback sessions to help you shape it – for example asking them why they chose you over a competitor – so that it resonates with your ideal customer.
Step 4 - Keyword Research to Identify Search Opportunities
With a clear understanding of your target audience's pain points, you can then review keywords they may be searching for when looking for educational content or solutions related to your products and services.
These keywords will underpin the content you create – they help you to identify the content themes for campaigns which will shape your guides, blogs, webinars and more.
🔍 Did you know: Businesses that blog get 55% more website visitors than businesses that don't. (HubSpot)
What is keyword research?

Put simply, keyword research is where you identify key search terms your personas are looking for in search engines, like Google. With this information in hand, content can be built around these key terms in order to increase rankings in search engines, increasing visibility, and to therefore drive highly targeted organic traffic.
With the right keyword research, you'll be able to get your content in front of the right people, at the right stage of the buyer journey. This is essential to getting the attention you desire and getting the right prospects into your nurture strategy.
The best keyword research strategies map keywords to the customer journey to ensure prospects are organically coming into the funnel at different stages on terms related to the customer problems.
Remember, when it comes to great keyword research, you want to make sure you've covered your bases to maximise the potential and impact of your content.
💡 Top tip: There are tools out there to help you see the keywords you and your competitors are ranking for, related key terms and the search volumes. As a SaaS business, you don't want to be competing with the top key terms as it's difficult to fight for rankings in Google – some companies will spend thousands on PPC to get into these top spots. Going for similar terms, with high searches is the sweet spot.
Keyword research benefits multiple channels
Whilst search engines are a big driver for traffic (with 93% of business buyers using search to begin the buying process), you should also use these keywords across your other marketing channels. For example, you can use keywords to identify popular hashtags on social media or in email subject lines to increase engagement.
Step 5 - Create Content Mapped to the Customer Journey
Content is crucial to inbound marketing.
🔍 Did you know: Marketers who prioritise blogging are 13 times more likely to enjoy positive ROI from inbound marketing.
Now that you have your personas identified, a prioritised and a clear view on your value proposition - and you know the keywords your audience will search for - you can develop targeted content for each of these personas.
This content needs to educate and nurture prospects, driving them from first contact with your organisation, all the way through to a point where they're ready to purchase.
These content themes you consider should be mapped around particular keywords so that your content ranks high in search engines – thus getting you in front of your target audience.
The Customer Journey
The customer journey is the route prospects take on their way to purchase. At its most basic level, it typically consists of 3 layers, each of which have their own objective. As a result, content must be aligned with the priorities of each stage to effectively drive Marketing Qualified Leads (MQLs), Sales Qualified Leads (SQLs) and purchases.
Top of Funnel (TOFU) - The "awareness" stage, where people are looking for answers, resources, education, research data, opinions, and insight.
Middle of the Funnel (MOFU) - The "evaluation" stage, where people are doing heavy research on whether or not your product or service is a good fit for them.
Bottom of the Funnel (BOFU) - The "purchase" stage, where people are figuring out exactly what it would take to become a customer.
Working in topic clusters
Google has made huge changes to the way search results appear. To improve rankings and your businesses visibility in any search engine, we recommend using a 'cluster' content approach. This is where you create a series of content on one main topic, leveraging the and create additional content on the sub-topics that underpin it.
For example, Global Mobility may be the main topic and keyword – from this, there's reducing tax overpayments, simplifying tax compliance and improving shadow payroll processes.
💡 Top tip: These pieces should be peppered with your keywords, in a natural way – and not crow-barred in as the algorithm knows when this has happened and it makes for rubbish reading.
Step 6 – Personalisation
Your SaaS inbound marketing campaign should not only be driving new sign ups to your proposition, but also driving customer retention too.
The great thing is, by creating thought leadership (free, best practice guidance) you can appeal to both audiences and so you maximise ROI.
To increase engagements further and drive particular actions (using relevant Call To Actions: CTAs), you need to personalise communications.
For example, your prospects need convincing on your offering's potential and so 'find out more' and 'book a demo' CTAs work best. For your customers, these won't be relevant unless you are upselling. Your customers need content that continues to educate and nurture them on the product/service offering you provide – which helps with retention and advocacy.
Differences to consider between content for prospects and customers:
Prospects (and customers with potential for up/cross-selling)
Need to be convinced your proposition can deliver value
Want to see examples and case studies providing value
Need to be professional and relatively informal
Driven by external research and data points, and guided by internal strategy
Customers
Already convinced about your proposition's value, but need help to tap into its full potential
Wants to see case studies showing how the proposition's value can be optimised
Can be more personal to reflect the business relationship
Driven by evolving customer needs and data points
Step 7 - Content Distribution Strategy
Once you have your content and it's all aligned to your persona's key preferences, you then need to plan out how you intend to get in front of them. This is where you need to think about your distribution strategy. Which channels does your target audience use? When is the optimum time to share content on these channels? Will you use paid channels? If so, which ones and why?
To get maximum bang for your buck, your distribution strategy should leverage each piece of content and share it on multiple channels. You can even repurpose a guide into a short video to increase engagements on some channels – like LinkedIn.
It's best to create as part of your content strategy – this can be mapped out as a timeline so you can easily see when activity is happening, working around holiday seasons, optimising reach and preventing clashes with any other communications planned.
There are a plethora of paid channels that you could use, but the two primary channels for B2B SaaS businesses are Adwords and LinkedIn.
Adwords is great for meeting demand. As your buyers are searching for the problem your solution solves, competitors, or other related keywords, you can ensure that your content is the first thing they'll see.
For search terms at the top of the funnel it's often a good idea to keep your content un-gated. For those high-intent terms which are showing that the buyer is ready to buy, gate the content and then follow them up quickly with an email & call sequence.
LinkedIn is the most powerful platform for pinpoint targeting of B2B buyers. You can hone in on your ideal customer profile by geography, organisation details, job role and much more. There's a variety of different ad formats from pre-populated lead generation forms to one-to-one messaging through the Inmail system.
💡 Top tip: Building out your paid strategy doesn't have to be rocket science, it's actually the simple things that work the best. The most important rule is to put yourself in your buyer's shoes, think deeply about their needs and pain points, and then offer value aligned to your solution.
Step 8 - Measure Success
Once your strategy and communications are ready, you can prepare to measure the performance of your inbound activity. Measures should relate to the objectives you set out at the start of your campaign.
For example: What do you want to achieve from your B2B SaaS inbound strategy and what are the core KPIs involved? How will they be tracked and are they automated, or is manual data collection required? These are considerations you need to think about in your measurement efforts.
Also consider what you want to achieve in what timeframe and ensure your key metrics accurately reflect this ambition. One way or another, you need to know what success looks like and how relative ROI can be determined. Without this capability, it'll be very difficult to separate success from failure and so it's essential you have quantitative objectives in place to effectively evaluate your efforts.
💡 Top tip: Measuring the impact should be done regularly. A monthly KPI tracking, and performance review session helps to refine your inbound marketing so that it is successful and generates engagements, revenue and ROI.
Roundup
If you're looking to adopt inbound marketing in your SaaS organisation, then you need to think very carefully about who you're targeting, why and how.
These 8 steps are all critical to the success of your strategy in not only driving new customers, but retention too. Remember, in the world of SaaS inbound marketing, your current customers are just as important as your prospects!
Your next steps
For additional guidance with your inbound marketing, our strategists are ready to discuss your needs with you today. So get in touch.
If you are ready to take your next steps, we offer a free marketing audit, creating tailored strategies that will grow your business.
What to expect from a free assessment:
A strategic discussion with a seasoned expert
Actionable strategies you can deploy immediately
Examples of what businesses like yours are doing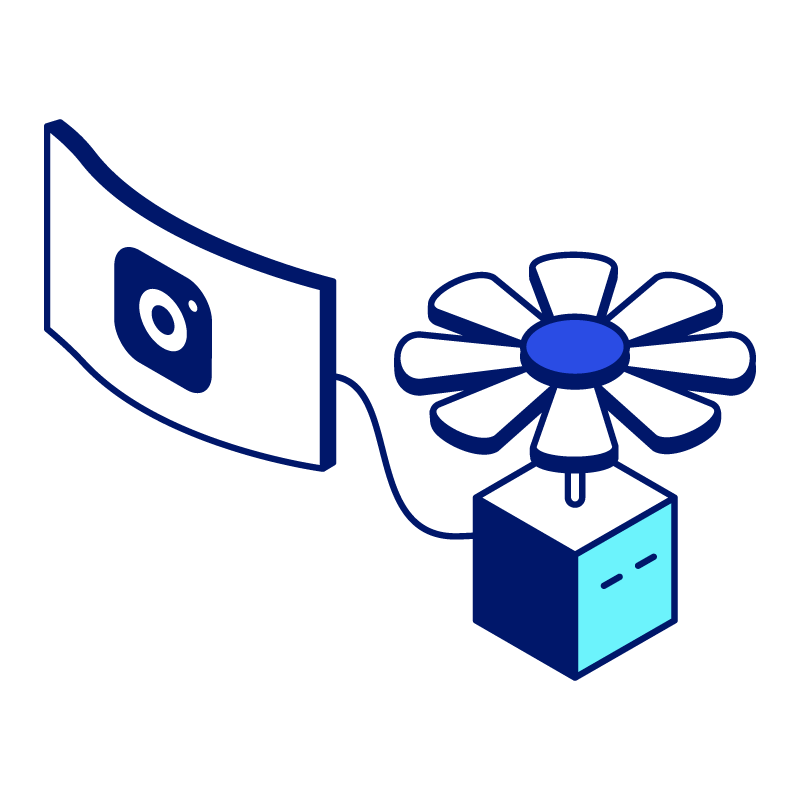 Are you ready to take your inbound marketing efforts to the next level and drive even more traffic, leads, and sales for your business?
Looking to elevate your B2B marketing game? We have a team of strategic experts who specialise in inbound marketing tactics such as buyer persona development, content creation, and SEO optimisation. Our dedicated team will work with you to create a customised strategy that resonates with your target audience and drives measurable results. Learn more about our comprehensive inbound marketing services.
Liked this article? Our talented team of writers can produce engaging and informative blogs for your brand too. Learn more about our content marketing services.