Around the world, almost 175,000 businesses use HubSpot to achieve their sales and marketing targets and fuel long-term growth, and success. Why? Because it's an incredibly powerful software platform proven to deliver for even the largest global enterprises. But if you're an SMB about to start using HubSpot, or you're fully committed to maximising the return on your existing investment, external expertise and experience is vital.
The choice, for most businesses, is simple: do you engage a HubSpot Partner, with all the breadth of added services and support they can provide, or do you work with a HubSpot consultant that offers deep knowledge on a defined aspect of the HubSpot platform?
What is a HubSpot Solutions Partner?
HubSpot Solutions Partners are companies that have been formally certified by HubSpot for possessing extensive and up-to-date knowledge and expertise across all areas of the HubSpot platform. HubSpot Partners also enter into a formal agreement with HubSpot, authorising them to sell and implement HubSpot to their clients.
HubSpot Partners are normally well staffed and packed with broad experience across all of HubSpot's elements. They are often traditional marketing agencies, with account managers there to act as your regular point of contact and a team of technical experts operating in the background.
What is a HubSpot Consultant?
A HubSpot consultant is an independent contractor with no formal affiliation to HubSpot. Like most freelancers, they often have a deep understanding of a tightly-defined specialism. They offer value by providing SMBs with advice and guidance on how best to use HubSpot to achieve specific business goals.
Both HubSpot Partners and HubSpot consultants are well positioned to help SMBs. Ultimately, the right choice for your business will depend upon your specific circumstances, challenges, and objectives. But understanding the clear differences between partners and consultants, and the pros and cons associated with each, will give you a solid foundation from which to make your decision.
In this article we'll dive deeper into the differences between these two support models, as well as assess the advantages and disadvantages of either choice.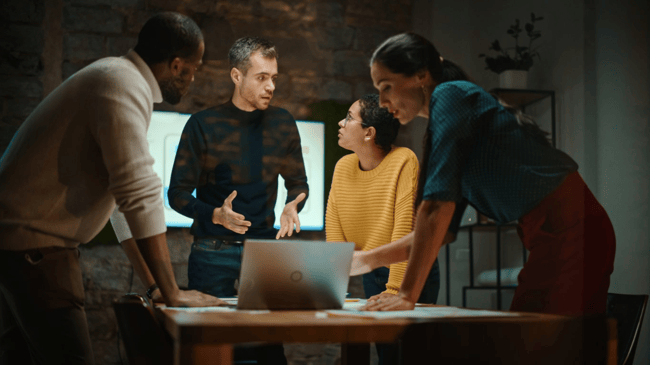 The Differences Between HubSpot Partners and Consultants
While Hubspot Partners and consultants both offer what seem like similar services – expertise and knowledge to help you use HubSpot to achieve specific goals – there are several important differences between the two. These include:
Organisational structure
HubSpot Partners are often full-service marketing agencies. This likely means they have a physical office and a large team of experts working across several different disciplines.
HubSpot consultants are normally sole traders or individuals operating through a limited company. They do not, generally, have staff or premises, nor any other contact point other than themselves.
Education and training
HubSpot Partners receive extra training directly from HubSpot, broadening and deepening their knowledge of HubSpot's functionalities and capabilities across marketing, sales, and account management. They also receive early access to new releases and features. HubSpot consultants do not receive training or early access from HubSpot.
Scope of services
Working with a HubSpot Partner will typically give you the chance to benefit from a wider range of services than a HubSpot consultant can offer. Most HubSpot Partners are marketing agencies experienced in all aspects of marketing strategy.
Their knowledge stretches beyond HubSpot and they are able to offer wider perspectives and insights on your challenges. A HubSpot consultant, however, will offer laser-like focus on helping you to use HubSpot to solve specific problems.
Pricing
HubSpot consultants have fewer overheads than HubSpot Partners. They are likely to charge hourly or project-based fees. Working with a HubSpot Partner could involve a longer-term, or retainer commitment. Your investment is likely to be higher if you work with a HubSpot Partner you may consider this to be offset by the scalability, expertise, and depth of services an agency will bring.
Certification
HubSpot Partners must meet specific requirements to become, and maintain their status as, officially certified. This extensive programme looks at several different aspects of a HubSpot Partner's offering. It reflects a broad assessment of a HubSpot Partner's overall business operations. HubSpot consultants can achieve certification by completing less demanding online training programmes and passing an exam, and they are not specifically required to do so.
Quality of service
With a team of staff in an organisation that has already met HubSpot's extensive Partner criteria, a HubSpot Partner is almost certain to be able to provide a high quality of service.
Many HubSpot consultants will be able to offer similar services, but with no criteria to meet and no barriers to entry, there are likely to be a higher percentage of HubSpot consultants who cannot deliver the same quality of service as HubSpot Partners.
Ready to take your marketing to the next level with HubSpot? Let's leverage the power of MarTech to supercharge your lead generation, sales, and customer retention. Explore our MarTech services and let's see how we can help you
.
The Pros and Cons of Working with a HubSpot Consultant
Like with any business decision, there are several factors to consider before deciding whether to work with a HubSpot consultant.
✅ Hyper-specialised expertise is likely to deliver specific results fast. With in-depth knowledge, consultants can identify and make small changes that have a big impact.
✅ Their inherent flexibility and the lack of long-term obligations can leave you free to engage with consultants only when you need them.
✅ HubSpot consultants tend to be cheaper than engaging with HubSpot Partners. As an SMB, you only need to cover the costs of one person, rather than a whole marketing business.
❌ While consultants may deliver work quickly, it might not always be to the same quality as a certified HubSpot Partner. So their lower fees may prove a false economy. Check a consultant's references and track record before committing to any project.
❌ If you only have a HubSpot issue, a consultant may be the best option. But they are limited in their services, so if you require a broader solution they will not be able to help.
❌ Communication can become a challenge when you are dealing with a consultant. They are only available to respond at certain times, and may be booked out with other client work. In contrast, a HubSpot Partner with a team of dedicated account managers can react to enquiries at almost any time.
The Pros and Cons of Working with a HubSpot Partner
A similar list of considerations applies in any decision-making process aiming to determine whether to engage with a HubSpot Partner.
✅ With guaranteed full-service support, a HubSpot Partner can help you solve issues across inbound marketing, sales enablement, customer service, and more.
✅ As your needs change and grow, a HubSpot Partner can provide the ongoing support and maintenance you need to ensure everything is operating at optimal levels.
✅ HubSpot Partners have to meet proven and demonstrable minimum levels of knowledge and expertise, with their certification remaining valid only if they continue to demonstrate their capabilities.
✅ HubSpot Partners tend to be better at developing long-term and enduring relationships. Over time, this allows them to instinctively understand your business, your competitors, your challenges, and your opportunities.
❌ Working with a HubSpot Partner will generally demand a higher financial investment than working with a HubSpot consultant. If you have a particularly tight budget, this could represent a challenge.
❌ HubSpot Partners tend to work with clients on a longer-term or project basis. There is not the same flexibility as you would find if you dealt exclusively with HubSpot consultants who may provide an hour or two of support.
❌ Some HubSpot Partners only offer standardised solutions, rather than a bespoke service. This may not always be compatible with your precise needs.
❌ Dealing with a larger team, rather than a single HubSpot consultant, can risk communication breakdowns and important information being mislaid.
Why Working with a HubSpot Partner like Digital Litmus is Different
Choosing a HubSpot Partner agency isn't easy, but our proven approach and proprietary systems – such as our proprietary planning framework – consistently deliver outstanding results for clients operating in a range of different industries.
Our expertise extends across HubSpot setup, onboarding, consultation, support, migration, and training. And our services are comprehensive and exhaustive, including demand generation programmes and strategies, content production, lead generation, conversion rate optimisation, sales enablement, and marketing technology.
As you would expect, we are 100% focused on your success, offering a delivery model that can be shaped around your specific needs and targeted across the full marketing funnel. Our flexible points-based system also enables you to target your investment on a month-by-month basis at the precise areas that need the most focus.
CRM platform Spektrix wanted to scale up and improve its demand generation. Our team began with strategic roadmapping that involved customer segmentation, persona development, customer journey automation, and more.
MarTech and sales enablement work then followed, before account-based marketing campaigns helped to engage 48% of all target accounts and added another £540,000 to Spektrix's sales pipeline.
Jennifer Barrett, VP of business development and marketing at Spektrix, said: "Digital Litmus… (has) transformed our approach to marketing, creating huge efficiencies and commercial success."

Get Started Today
Both HubSpot Partners and consultants have much to offer. You could opt for the low investment, flexible and narrow approach delivered by a HubSpot consultant. Or you could prefer the more comprehensive, accredited, and proven model of using an official HubSpot Partner.
Making your final decision should involve careful consideration of three key areas:
Your specific needs, and whether you want to build a long-term relationship or are happy with the fast resolution of a specific challenge.
Your budget, and whether you are prepared to make a strategic and ongoing investment that could reap consistent dividends for your business.
Your required level of support, and whether you are looking to engage with a partner capable of providing insight and assistance across your entire marketing mix.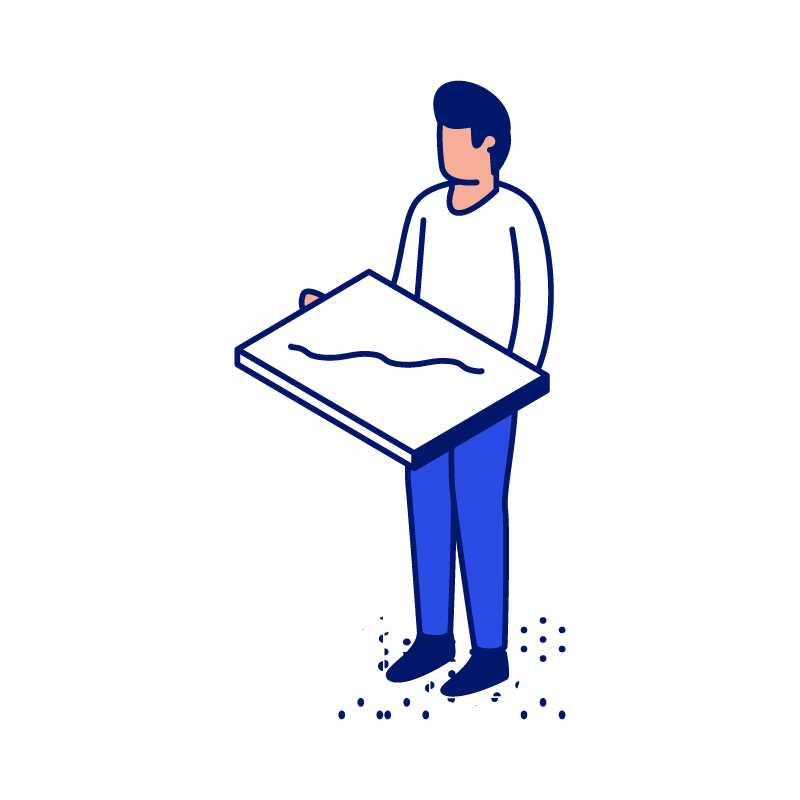 Could we be your next strategic marketing partner?
Our marketing strategy services - We are a B2B marketing agency with a dedicated team of experienced 'CMO-level' strategy experts specialising in strategic roadmaps, persona development and customer journey mapping, along with content and SEO strategy. Find out more about our marketing strategy services.
Enjoy this article? We produce blogs like this for our clients as part of our content marketing agency services, and could produce engaging content for you too.