If you're a B2B business leader that's anticipating scaling at speed, choosing the right CRM is a critical decision that can massively impact your marketing, sales and customer success.
The HubSpot CRM platform is a common choice, but you shouldn't act blind. Wrong decisions can lead to unnecessary costs, so it's crucial to get a genuine knowledge of the market and an understanding of the tools you need – and then scale up from there.
When it comes to evaluating HubSpot or any other CRM, the key thing is to understand the capabilities of what you are buying. A CRM is the core of your tech stack. It should power your decision making and action in several different areas, giving you a unified view of your prospects and customers and being available to all members of your team as a single source of truth.
At Digital Litmus, we believe HubSpot is comprehensively the best CRM platform for B2B small-to-medium sized companies. In this article, we'll explain why. For those unfamiliar, we'll answer the question 'why choose HubSpot?'
We'll examine the common pain points and challenges associated with CRMs and third-party tools, look in depth at what you can expect from the HubSpot platform, and explore what using HubSpot could mean for your business trajectory.
What is the HubSpot CRM Platform?
HuSspot is a CRM platform designed specifically to fuel and accelerate business growth. It is powerful and comprehensive enough to act as a single source of truth for your organisation, making it easy to align all staff to key objectives and track progress. Its intuitive UX is designed to remove the barriers and resistance of adopting a new tool. And its unified codebase means it is easy to adapt where customisations are required.
HubSpot's objective is to help businesses optimise each stage of the customer journey. In turn, that helps to solidify and accelerate those businesses' growth. It does this by solving three regular issues that any scaling B2B organisation might face.
It makes the buyer journey as seamless and friction-free as possible, with its tools removing moments of resistance wherever they are identified.
It transforms your website's conversion rates, turning silent visitors into active and engaged leads and prospects that can be nurtured through different stages of awareness until they are primed and ready to buy.
It gives your marketing team the timely alerts it needs to respond to qualified leads when they are receptive to hearing your message, rather than responding too late and missing the opportunity.
Understanding the Challenges Associated with CRMs and Third-Party Tools

Most organisations operate in one of two common tech cooperation models between marketing, sales, and customer service. Unfortunately, both models are significantly flawed.
Approach 1: Disjointed and Piecemeal

As a problem arises, a specific solution is found. This works fine when you are a micro business with only one or two problems to solve. But when your customer base and prospecting funnel grow in size, it soon becomes impossible to achieve true cohesion between different siloed tools and systems that have been bolted together through years of incremental steps. Your development team is left facing an almost impossible task of tying together separate systems so that you can deliver the kind of end-to-end customer experience your buyers might expect.
Approach 2: Falling for the 'Master System' Hype
When software pitches itself to you as a complete platform, do your homework. Is it really a single, unified platform – or is it simply a large operation after years of buy-outs of smaller competitors or complementary tools? If the tools have simply been acquired and added into an expanding system, the overall result is normally disparate codebases and UI patterns. So while it might appear, on the surface level at least, that you are buying into a coherent single platform, the reality can be something entirely different.
Both of these set-ups are bad for growth.
Siloed tools make it harder to align your teams and get true visibility on what's happening with any customer or prospect.
Unwieldy UX makes it harder to get your team enthused, reduces tool adoption, and minimises the impact of your investment.
An inflexible stack makes it hard to adapt – the exact opposite of what you need when you start to scale at speed.
In contrast, HubSpot has been built specifically for high- and fast-growth businesses. It has been crafted, not cobbled.
Don't let complex MarTech platforms intimidate you - we're here to help. Let's work together to optimise your HubSpot platform and maximise ROI. Explore our MarTech services and let's see how we can help you
.
What is the HubSpot CRM Platform?
HubSpot is a CRM platform designed to support your marketing, sales and customer teams with a common set of tools that work across the Attract, Engage and Delight stages of the customer journey from a shared source of truth.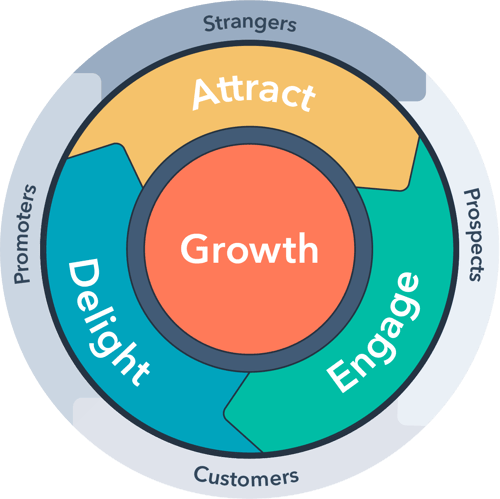 HubSpot makes the buying experience better by combining powerful tech with a UX that actively encourages your team to embed it in its daily practices. It promises a single source of truth, an intuitive UX and a unified codebase. Together, these enable your entire organisation to deepen its relationships with its customers and provide a best-in-class experience.
Marketing generates more qualified leads
Sales convert more leads into paying customers
Customer experience turns customers into advocates
A Good CRM Should be the Heart of Scaling Your Business
Our fundamental belief is that strong tech foundations are critical for scaling a business. HubSpot shares the same vision, which is why we are such strong advocates of its platform.
A survey of almost 2,000 HubSpot CRM users found an average 2.8x increase in their clients' customer satisfaction and a 3.3x leap in customer retention. Company growth increased 3.3x and plans to scale up increased 2.9x.
Those impacts are simply too big to ignore.
If you're looking to evaluate HubSpot or any other CRM platform, we recommend looking for three Cs in your search:
Customisation: companies with more customised CRMs report stronger customer satisfaction
Connectivity: The more your company uses your CRM, the more customer satisfaction and retention rates increase
Custom-centricity: Without a CRM at the heart of your business, it's harder to delight and retain customers
Here's What You Can Expect From the HubSpot CRM Platform

Compare HubSpot CRM to any of its competitors and you soon notice its comprehensive suite of offerings. HubSpot aims to help you scale your business by facilitating three key objectives: unifying your marketing, sales and service databases; sharing context between teams; and organising and tracking customer communications. To do this, it offers five distinct hubs packed with the foundational tools you need to accelerate at pace.
The Marketing Hub helps you get found, engage new people, and nurture them into sales-ready leads. Blogs, SEO, email marketing, landing pages, A/B testing, behavioural targeting and campaign reporting are just some of the elements included here.
The CMS Hub helps you develop your business by putting your website at the heart of your growth. Drag-and-drop editors, chatbots, website themes, 24/7 security monitoring and web analytics are just some of the elements included here.

The Sales Hub

helps you automate work, get valuable insights into your leaders, and close more deals faster. Email sequences, 1:1 videos, pipeline management, quotes, and live chat are just some of the elements included here.
The Services Hub helps you enrich relationships and consistently delight your customers, however fast you grow. Email sequences, ticketing, live chat, task automation, knowledge bases and feedback surveys are just some of the elements included here.
The Operations Hub helps you connect customer data, automate processes, and create a friction-free customer experience. Approximately 1,000 integrations, programmable automation, web hooks and a custom report builder are just some of the elements included here.
How to Evaluate HubSpot CRM Packages
HubSpot offers four monthly pricing tiers for SMEs: HubSpot CRM (free), Starter (free £37.80 per month), Professional (from £655 per month), and Enterprise (from £3,000 per month). And because HuSspot is built with SMEs in mind, it offers exceptional flexibility. Businesses are able to tailor their packages based on the precise tools they need and the number of people who will access them.
At the entry level, HubSpot CRM is a free service - instantly giving any business in the world the ability to use a world-class CRM before evolving up the pricing tiers as their level of demand generation maturity increases. For those operating at Enterprise level, HubSpot's highly sophisticated tools and customisation options align with the needs of Salesforce customers, while simultaneously offering a more user-friendly experience.
We recommend a five-stage approach to choosing the best package for you.
Identify your specific business objectives
Assess the size and scope of your team and resources
Determine the volume of leads and contacts you expect to manage
Consider how much customisation and automation you'll need
Pin-point your budget and long-term goals
Why Choose HubSpot? Here's Why…
With such a comprehensive and customisable suite of tools and services, we believe there's simply no better CRM than HubSpot for ambitious, fast-scaling SMEs.
Knowing you have the freedom to upgrade or downgrade your package as you need to provides budget flexibility. Knowing that HubSpot has you covered however fast your business outgrows or changes its marketing, sales or customer needs provides long-term reassurance. And knowing that HubSpot is crafted, not cobbled, means you can act in confidence knowing that both your internal team and external contacts will always enjoy a seamless, hassle-free experience that leaves them delighted and sees your bottom line grow.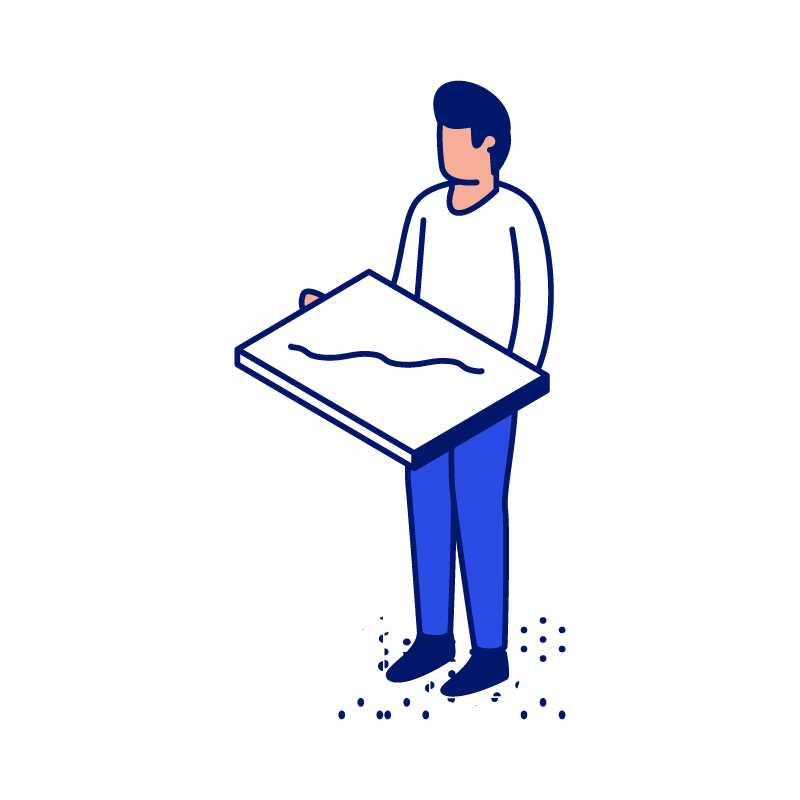 Could we be your next strategic marketing partner?
Our marketing strategy services - We are a B2B marketing agency with a dedicated team of experienced 'CMO-level' strategy experts specialising in strategic roadmaps, persona development and customer journey mapping, along with content and SEO strategy. Find out more about our marketing strategy services.
Enjoy this article? We produce blogs like this for our clients as part of our content marketing agency services, and could produce engaging content for you too.