With 150,000+ customers in over 120 countries, HubSpot are one of the dominant players in the customer relationship management (CRM) vendor space.
And for a good reason. It's one of the most comprehensive CRM platforms around, with tools for everything you could possibly need as a small or medium-sized business, across marketing, sales, and customer service.
Having one platform for these tools makes your business processes more streamlined, easy to track, and organised. With everything in one centralised location, there'll be no more flipping between 7 different tabs to achieve one task (we've all been there!)
Here are the benefits of this beast of a platform:
Value for Money: There's a free plan with basic features like contact management, deal tracking, and email templates. The paid plans are also reasonably priced and packed full of features, making the platform accessible to SMBs ready to invest in improving their tech stack.
Easy to Use: HubSpot's user-friendly interface makes it easy for anyone in a business to jump straight in and start making the most from the platform - without needing a dedicated IT department or a painstakingly long set up period. Its drag-and-drop function and automation capabilities make it a smooth process throughout common business needs.
Scalability: As your company grows, HubSpot can scale to meet your changing needs. The platform offers a wide range of add-on tools and integrations that can expand functionality and improve productivity.
What is HubSpot CRM?
HubSpot CRM is a powerful tool for managing customer interactions, tracking leads and deals, and streamlining the sales process.
Using the HubSpot CRM allows you to build stronger relationships with your customers, track the status of your sales pipeline, and optimise your marketing campaigns.
Ultimately, it's one of the best tools for business growth as it has been designed with businesses and their customers at the forefront.
Some of the most popular features include contact management to help you manage contacts all in one place, sales pipeline management, marketing automation, and a host of integrations for third party tools and apps.
The features offered by HubSpot allow B2B businesses to organise their sales process, improve marketing campaigns, enhance customer service and gain insights into sales and marketing performance.
This absolute powerhouse of a platform hasn't gone unnoticed either, as it was crowned the #1 Global Software Company in G2's 2023 'Best Software Awards,' amongst many other awards for their individual hubs.
HubSpot's Marketing Hub was named number #3 'Best Software Products (Overall)' and 'Products for Mid-Market,' as well as #4 on the 'Best Products for Small Business' list.
The Sales Hub was recognised as #1 on the 'Best Products for Mid-Market' and #10 'Best Products for Small Business.' The Service Hub didn't miss out either, as it came in #4 for Best Customer Service Products.
How Hubspot CRM Addresses the Common Challenges Faced by B2B Businesses
For B2B businesses, HubSpot CRM offers a world of new possibilities and benefits. It can be difficult to grow your business without a customer relationship management tool as you're consistently missing out on key data points around your customers.
When you have valuable information about what your customers like, dislike and what makes them click, this can be employed to tailor each piece of marketing, messaging or sales techniques to increase leads.
Alongside that, it's difficult to scale if you have some data already collected across multiple different documents or locations. HubSpot appeals to those who frequently experience this issue as it's a centralised database with everything needed to drive future marketing or sales campaigns and training.
For businesses with multiple large departments, collaboration between teams can be convoluted and difficult to organise. But with HubSpot CRM, teams get complete transparency as to what is happening at an account or contact level to support an optimal sales approach. After all, collaboration is key.
HubSpot CRM also provides the following benefits to make your team more efficient and productive:
Customer lifecycle stage management for easy marketing to sales handover
Customisable sales pipelines to easily track sales and deal stages
Automation of repetitive and time-consuming tasks and workflows
Effortless integration between different sales, marketing and customer success tools and platforms
Consolidated measurement of marketing and sales activities through robust reporting features
Don't let complex MarTech platforms intimidate you - we're here to help. Let's work together to optimise your HubSpot platform and maximise ROI. Explore our MarTech services and let's see how we can help you
.
HubSpot Marketing Hub
HubSpot's Marketing Hub includes all the magic tools to appeal to and engage your ideal customer.
Within a click of a button, you'll have access to a wide range of data analytics, engagement reports, and powerful marketing features to propel your business into the stratosphere.
With the HubSpot Marketing Hub, you can expect to:
Generate higher-quality leads
Improve website traffic and SEO
Streamline marketing efforts through automation
Nurture leads and convert them into customers
Measure and analyse marketing performance
Its landing pages, web pages, and blog features allow you to publish SEO-optimised blog and web content with ease - which will bring in more inbound leads. This is all carefully managed, with an in-depth analysis of page views, bounce rate, click rate, average time spent on a page, conversion rates and more by the platform.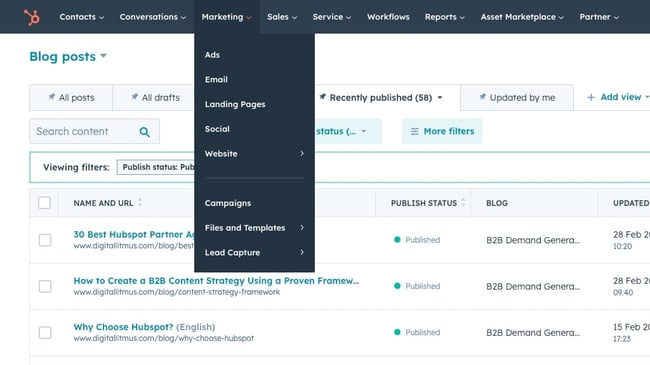 Other handy features include A/B testing, automated workflows (great for email and marketing campaigns), email analytics, list segmentation, automated CRM database, social media integration and management, paid ad tracking, and dashboards.
Here at Digital Litmus, we helped RocheMartin maximise Marketing HubSpot Pro and achieve 157% growth in inbound lead generation.
Here's what we did:
Full client onboarding
Landing page development for lead generation
Automated workflows creation for dedicated nurture tracks
Integrated paid and organic social channel activity
Content Engine (blog production / SEO optimisation)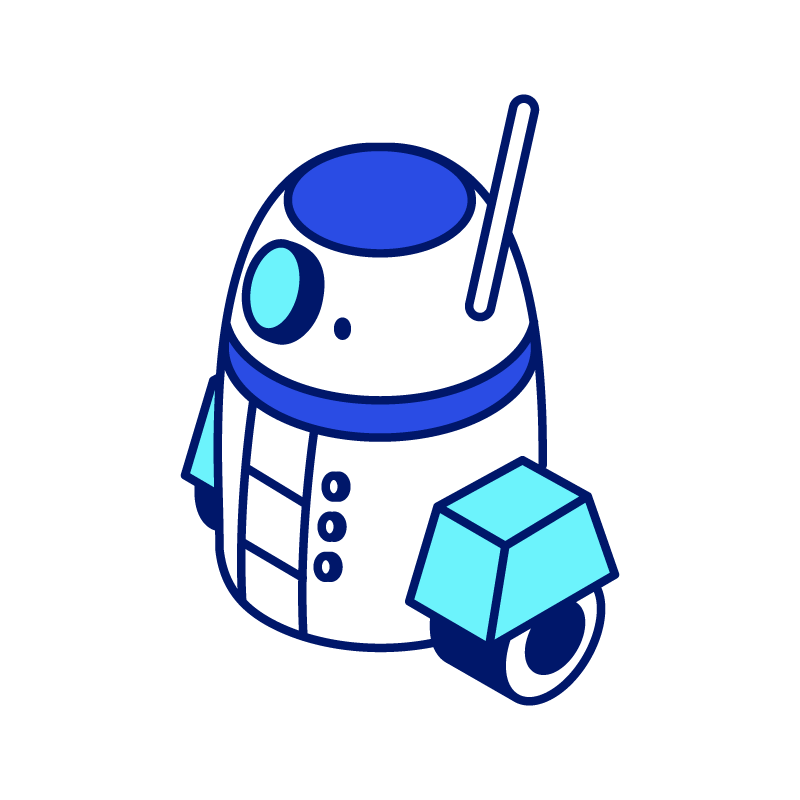 Want to make your MarTech work for you?
Our MarTech services - We are an extremely experienced and passionate team of marketing technology experts. Hubspot is our tool of choice, but we can support you on any platform. Find out more about our MarTech services.
Enjoy this article? We produce blogs like this for our clients as part of our content marketing agency services, and could produce engaging content for you too.