Having a well-structured, usable CRM (Customer Relationship Management) database is essential for running a successful B2B business.
But a CRM is more than just a way of storing customer data - it allows you to access, understand and monetise it to your advantage.
This guide explores and explains how your sales and marketing teams can harness the power of your data and turn your CRM into a revenue-generating growth machine.
Making the Most of Your Data
There's limited value in just storing customer data on its own. For it to be effective, you need to collect, store and harness it in a specific way to make it valuable but not high maintenance.
As an example, storing the names of potential prospects who have shown interest in your business over the last year could be useful. But wouldn't it be even better if you could know who was browsing or who was ready to buy?
By understanding your customer data better and using it to your advantage, you can send the right people the right message at the right time, without the process being labour-intensive.
Targeting your prospects in this way will ensure that your ads are more informative and less interpretive, giving you a much greater chance of making a sale.
The Old Ways Don't Work Anymore
Modern digital marketing is very different now from when it first started, 20 years ago. Many factors have contributed to this change, including privacy, smart prospects, GDPR and even the evolution of data mining.
The old methods included:
Buying data lists
Mass email sends
Cold calls without consent
Spam SMS messages
Any company relying on these old marketing methods today would seem very outdated, but the reality is that many still use these practices.
But why?
In the excitement of wanting to send out their message, many companies forget about the mix of strategy and science that together make successful marketing. They forget about the wealth of prospect data that can offer them powerful insights into the behaviours and desires of their potential customers, which hinders their overall growth as a business.
This is where a Customer Relationship Management (CRM) system comes in.
A CRM can take many forms, from being as simple as a spreadsheet to a complex programme. But by using one correctly, you'll be able to generate more revenue and delight your prospects at every stage of their buying journey.
How to Leverage HubSpot CRM for Experience-Driven Marketing
The most successful marketers are those who are hyper-focused on the customer experience. This focus on experience-driven marketing ensures that customers are put at the centre of everything - which generates the best results.
When marketers focus on customer experience, marketing feeds into sales. Sales feeds into customer success, and customer success feeds back into marketing - creating a perpetual cycle of growth.
But this is only possible when you put your prospective customers at the centre, managed by a CRM.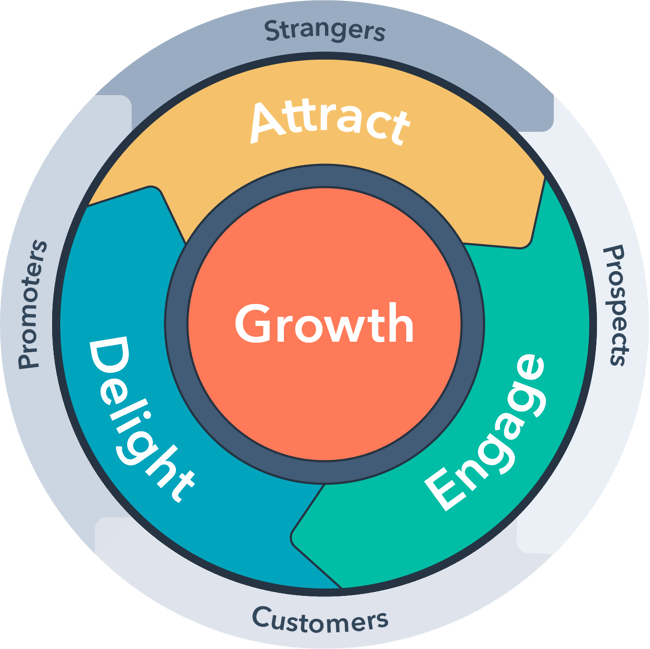 Leveraging your CRM to your advantage is the secret to experience-driven marketing, which in turn is the secret to your growth.
This is supported by recent research that found that companies that focused on customer experience grew 40% faster and increased customer lifetime value by more than 60% in comparison to those that didn't.
If you don't have all of your tools well organised and integrated into a CRM, you'll often experience siloed data, disjointed customer experience, and no means of knowing what's working and what isn't.
This is a key aspect of the value of Hubspot's Marketing Hub. It allows marketers to unify a customer's experience with the CRM and create personalised experiences for customers across all channels. This gives the customer an optimal experience and helps marketers holistically measure the success of their multi-channel efforts.
Ready to take your marketing to the next level with HubSpot? Let's leverage the power of MarTech to supercharge your lead generation, sales, and customer retention. Explore our MarTech services and let's see how we can help you
.
A CRM Helps You Personalise Your Marketing Offers
Using a CRM for your marketing allows you to create personalised offers on every channel which is the secret to delivering great customer experiences.
In such a competitive environment, it's now harder than ever to win the attention of prospects. But the more you personalise, the higher your chances are of standing out from the crowd.
So what does real personalisation look like?
Real personalisation is when:
The content on your site changes depending on what content your visitor has seen before.
You showed your visitor an offer based on their interest in a related topic.
You have different CTAs for your prospects vs your customers.
The chatbot on your site remembers specific information about the visitor, like their sales rep.
All of this personalisation is possible through CRM-driven marketing.
Conclusion: Your CRM is Your Growth Engine
As long as you keep your CRM data clean and easy to access, you'll be able to drive more sales and delight more customers.
Once you've got it in shape, there are 3 clear paths to CRM success:
Segmenting your audience means you can narrow down exactly which groups of prospects you want to target to ensure you portray the right message.
Contextualising your messaging by matching it to a specific point in your prospect's journey allows you to boost funnel conversions at every stage.
Personalising your messaging means treating your prospects as real people so they trust and respect your brand. Understanding their pain points and providing helpful information and solutions to their problems when needed, shows your prospects that they matter.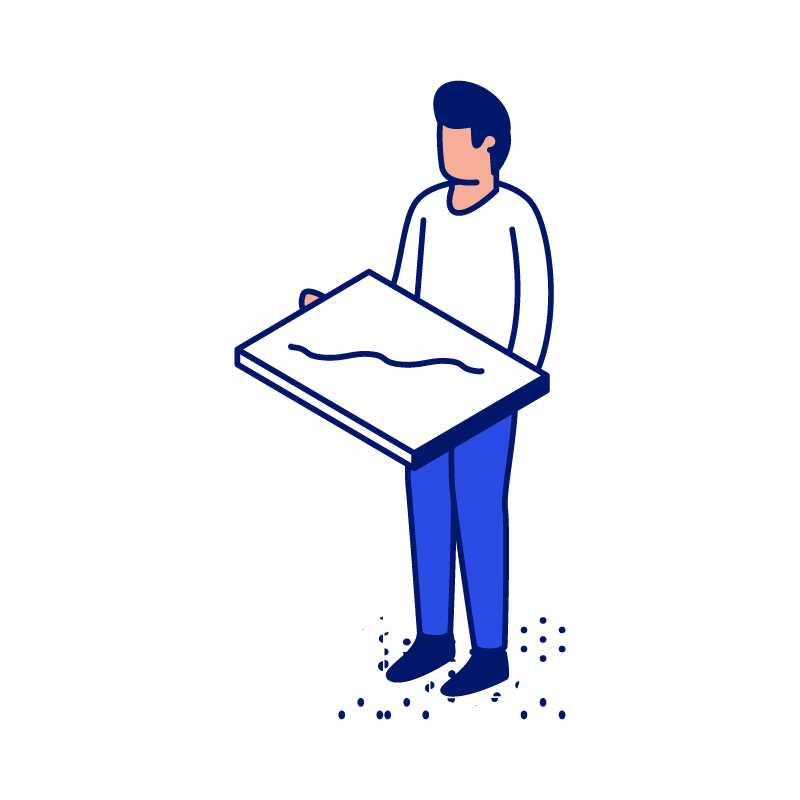 Could we be your next strategic marketing partner?
Our marketing strategy services - We are a B2B marketing agency with a dedicated team of experienced 'CMO-level' strategy experts specialising in strategic roadmaps, persona development and customer journey mapping, along with content and SEO strategy. Find out more about our marketing strategy services.
Enjoy this article? We produce blogs like this for our clients as part of our content marketing agency services, and could produce engaging content for you too.