In this article I'm going to introduce you to the the basics of startup user testing and why testing your digital products with real users gives you a (much needed) dose of reality.
Just to be clear, this article assumes that you've validated and met a customer need i.e. you've done the customer development process.
If you haven't established that you're meeting a customer need, then do that first (simple to say I know, but it will take some time). No amount of refining your product is going to solve the bigger problem of making something that somebody wants to use.
Why test with users?
At any one time in a startup's life, there are a bazillion things you could focus on - marketing, technology, customer support, product development. The trouble is they all take precious time, and whilst you're focussing on one thing, by definition, you can't focus on others.
Continuously testing your product with users will give ideas on what's clear about your product, what's not, what works, what doesn't, what to add, what to keep, what could be thrown away, what's loved and what's hated.
Now, this doesn't mean that user testing drives your product roadmap and dictates what your product becomes. That's still your vision, your baby.
It's a tool for you to validate your ideas and in the spirit of the Lean Startup, to build, measure & learn about your product and your users.
Don't settle for a cookie-cutter approach to B2B marketing. Let's develop a data-driven strategy that differentiates your brand and delivers results. Ready to embark on a journey towards business growth and success? Start by exploring our strategy services and how they can help you thrive
.
How do you test your product with users?
There are several different ways of testing your digital products with users and, for this primer, we'll keep things simple; we'll dive in to detail about how to run a test in later articles.
The techniques are:
Face-to-Face
You organise a session where participants are recruited and use your product and give feedback in a testing lab.
These sessions are moderated and observed; someone guides the user through the process, drawing out vital information and the session is watched by the product team, typically in a room next to the test room.
This is a great way to get detail about how your product is working, for your team to watch a user interacting with your app and a great way to generate new ideas.
It's also a great leveller in that sacred ideas aren't safe from a user.
Guerilla testing
This is also a face-to-face approach, but rather than a formalised set up in a testing lab, you approach people on the street, coffee shop etc who fit in with your target audience.
Rather than running through a comprehensive testing script, you're asking users to do much smaller tasks or even just to feedback on the brand of the product.
Guerrilla testing is great for focussing on small issues such as button labelling or broad issues such as is this colour scheme right for the target audience.
Remote
This form of testing is similar to the Face-to-Face approach, but rather than using a physical testing lab, everything is done online.
Participants are recruited online and are guided through a series of tasks either by a moderator or from a script.
Sessions can be run using tools like WebEx or Skype or can be done on user testing platforms such as usertesting.com and User Voice.
The benefits of Remote user testing are that you don't need to book a lab and test can be set up to run in hours. Results can be recorded and viewed at a later date by other team members.
Conclusion
So as you can see, user testing is vital to digital products; you're building in the dark without it.
The tools & techniques to gather feedback are readily available, but determining what is signal and what is noise is a *really* hard thing to do.
If you need any help along the way, feel free to get in touch with us. We've been helping startups grow their products by learning from real users for years.
We are recognized as a top Integrated Marketing Company on DesignRush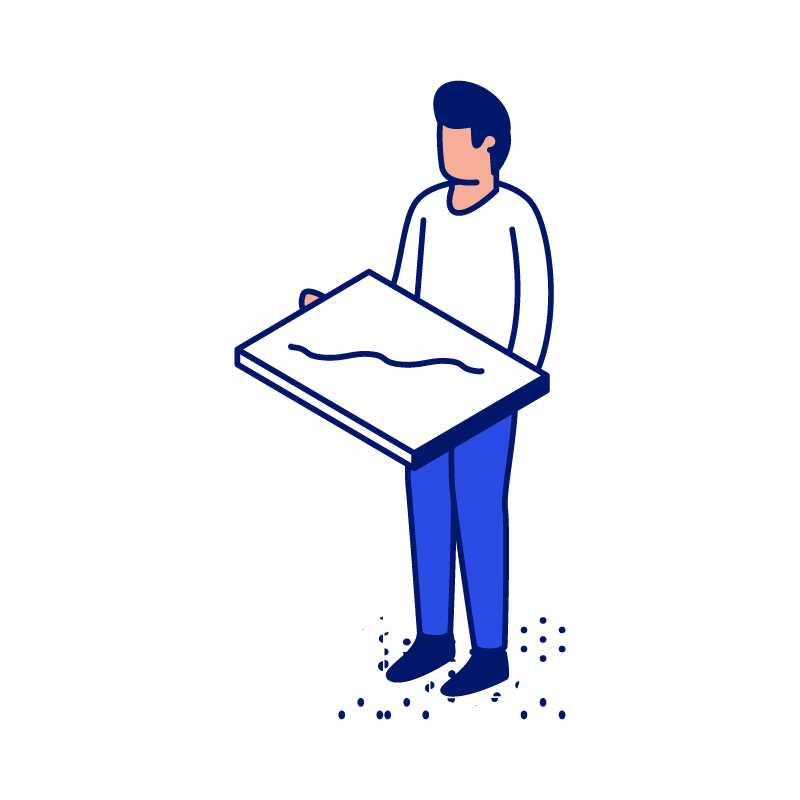 Could we be your next strategic marketing partner?
Our marketing strategy services - We are a B2B marketing agency with a dedicated team of experienced 'CMO-level' strategy experts specialising in strategic roadmaps, persona development and customer journey mapping, along with content and SEO strategy. Find out more about our marketing strategy services.
Enjoy this article? We produce blogs like this for our clients as part of our content marketing agency services, and could produce engaging content for you too.