Whether you serve consumers or operate a B2B company, you need to make sure your leads have the information they want at their disposal.
Some SaaS companies may have an adequate workforce to provide assistance 24 hours a day, but it's not a realistic setup for most startups and medium-size businesses.
This is where conversational marketing comes in.
Conversational marketing allows you to leverage the power of one-on-one interactions that occur in real-time. The idea behind conversational marketing is not new, but mastering this customer-centric discipline takes practice.
In this article, we'll answer the question "what is conversational marketing?" and look at some of the benefits it can bring for your company.
Conversations open direct lines of communication between customers and the companies that serve them. It's no different than going down to your local butcher's or bakery and chatting with the staff to find out what the best choices are.
Customers are so open in this approach that they give companies everything they need to deliver a personalized experience and find the ideal product.
From a marketing perspective, conversational marketing applies the same concept but through a website, social media channel, or other means of communication. The point is to create a dialogue with a customer wherever they are in order to increase engagement and find out what pain points your sales team can focus on.
and messaging apps already. And, a recent survey shows that 9 out of 10 consumers would like to have real-time conversations with a company.
SaaS businesses can set up conversation channels like social media profiles in order to keep open communication lines. What's more, the trend has already caught up as Facebook users exchange more than 2 billion messages with companies every single month.
What is Conversational Marketing?
Conversational marketing is a method that exploits the potential one-on-one dialogues that companies can have with their sales prospects.
This marketing method meets users whenever they want information; be it through your website, over the phone, or any other communication channel your leads may use.
But, this doesn't mean that it's necessary to have live agents available all the time.
Introducing Chatbots and Artificial Intelligence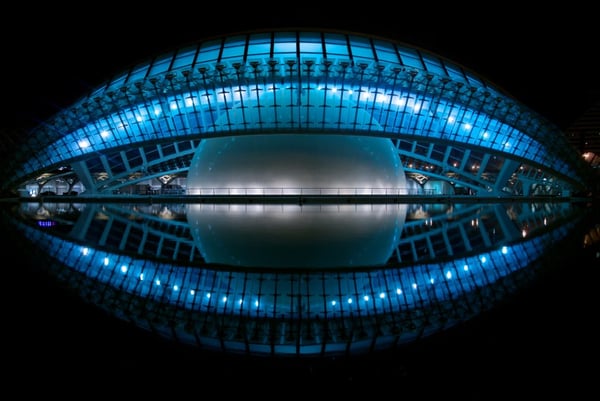 Chatbots are computer programs that have the ability to simulate human interaction. Known as bots, these computer programs can have a number of different features. But, their most basic abilities are to understand human languages and take actions based on the information they receive.
Conversational marketing chatbots are often powered by Artificial Intelligence and can learn to interact with users without the need for ongoing programming.
Artificial Intelligence, or AI as it's commonly known, is the technology that allows chatbots to mimic human behaviour. The main goal of AI is to create machines that are able to solve the same problems as humans.
That said, AI is also an umbrella term that encases both Machine Learning and Natural Language Processing.
Machine Learning is the part of AI that focuses on teaching computers how to solve new problems without human involvement. In other words, programs that use machine learning can determine what actions they should take after an event even if they are not programmed for it.
Natural Language Processing (NLP) is the technology that allows computers to understand human languages. Without NLP, users would need to know a specific set of commands in order to interact with a chatbot.
Instead, your leads can communicate with your conversational marketing tools in the same way they interact with their other business contacts.
Conversational Marketing Benefits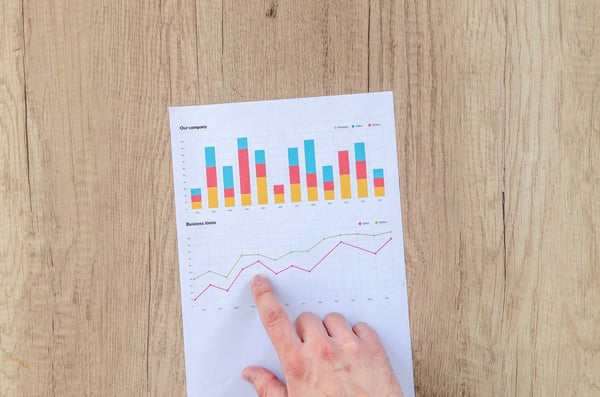 One of the key elements to successfully deploy conversational marketing in a small or mid-sized SaaS business is the adoption of new technology.
Most tech organisations can't have a team of live agents that cover all communication channels simultaneously.
But, you can take advantage of emerging tech like chatbots, Machine Learning, AI, and Natural Language Processing to help fill the gap.
Despite the fact that all of these are related, they bring different benefits in terms of conversation marketing.
Chatbot Assistance Around the Clock
Setting up a customer service department that's online 24 hours a day is not feasible for most SaaS companies. Although they should never pretend to be an actual person, chatbots can mimic human behaviour and interact with potential customers at any time of the day (or night!).
By using chatbots, you'll ensure that customers always get a response, even if your budget doesn't let you hire agents around the clock.
Chatbots Can Provide Answers for Simple Questions
These conversational tools can deliver simple answers to your customers without assistance. Some chatbots can easily master basic interactions, so businesses are starting to find new uses for these intelligent programs.
Today, you can find conversational marketing examples where companies even allow customers to order flowers via a chatbot.
Chatbots Grow with Your Company
Conversational marketing and the ensuing technologies are all inherently scalable. As long as they are set up correctly, they should be able to handle large surges in traffic volume without reducing the quality of each interaction.
Chatbots Make Your Business More Approachable
You can use chatbots in all communication channels, which means your customers can choose their favourite method. And, your leads also receive an immediate response rather than having to wait for your nurturing emails to kick in.
Chatbots Result in Faster Lead Qualification Process
Studies suggest that B2B customers are already 57% through the sales process before talking to a representative. But, most sales managers would agree that their closing rate is much lower than this statistic would suggest.
One of the reasons for this is the lack of a smooth transition. Even when leads do all the research on their own, it may take them hours or even days to actually speak to a live representative.
On the contrary, having a chatbot online can engage your leads, qualify them, and have them speak to your sales reps in a matter of minutes.
Chatbots Give Your Sales Team Contextual Information
Aside from qualifying them faster, chatbots also give your team contextual information.
Your sales team will get conventional data like the name and size of a lead's company. But, your bots can also collect details such as the exact issue that needs to be solved.
Chatbots Effectively Collect Feedback and Complaints
The best way to gauge how leads and customers feel about your company is to collect feedback directly from them. Unfortunately, emails don't have a high response rate and having your team invest time into surveying can reduce production.
Bots can do all the hard work and help you collect information from leads as well as current customers without much effort.
Chatbots Improve Customer Experience
With 73% of people considering customer experience before making a purchase, making a good impression is key. All the benefits listed above ultimately help enhance customer experience, which can translate to higher revenue for your company.
Don't let complex MarTech platforms intimidate you - we're here to help. Let's work together to optimise your HubSpot platform and maximise ROI. Explore our MarTech services and let's see how we can help you
.
How to Apply Conversational Marketing in a B2B Model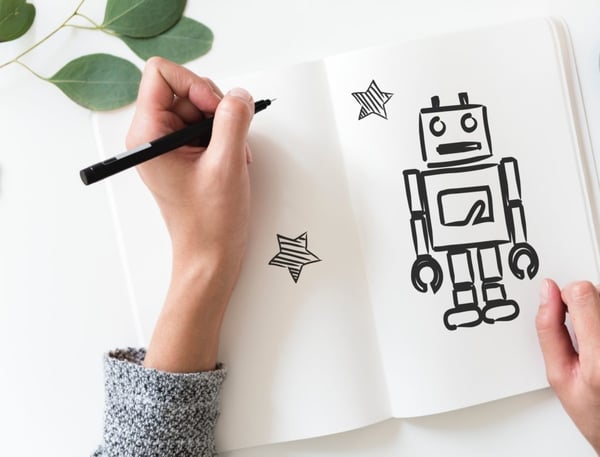 Conversations between customers and providers can occur in any industry. But according to recent conversational marketing statistics, B2B companies can benefit from this model the most.
As per The State of Conversational Marketing 2017 report, 41% of the users who use conversation tools to start a sales dialogues are executives. And, with 92% of B2B marketers looking to target this demographic, so adopting this type of marketing should be a priority.
Here are some tips on how to create a chatbot and set up a conversational marketing campaign.
Launch a Chatbot
The first step is to launch a chatbot that works as the engine of your conversational efforts.
Before you build a bot, you have to create a list of tangible objectives that you want to achieve. This can include increasing the number of leads or improving conversions by a certain percentage.
Keep in mind that you'll want to create a basic bot and give it time to learn new skills before it goes live.
Note that you have to develop and curate a conversion funnel as well as a structure that your leads will ideally follow.
You'll also need to evaluate your funnel and make the necessary adjustments, so working with a marketing firm can provide additional support.
Connect Your Conversational Tools to Your CRM
Chatbots have limited use when they don't have access to key information. To be effective, connect your chatbot to your CRM and other work tools.
This will allow your bot to work as a self-serve option and a more comprehensive tool for your sales team.
Use Messaging Tools Instead of Forms
Websites usually employ forms as their top lead generation tool. But, considering that the average website has a conversion rate lower than 2.5%, it's safe to assume they are not particularly effective.
In order to avoid stagnant forms, you can establish chatbot-powered messaging tools on your site. They can collect similar details as forms in real-time and ask for contextual information as well.
And, you can gradually transition into a conversational approach by introducing a bot and removing the form once your visitors get used to the chat tool.
Ask Qualifying Questions Early On
Use your conversational bot to ask qualifying questions soon after a lead makes the first contact. By the time your prospects speak to a representative, your chatbot should have assessed the quality of each lead.
Redirect Prospects to the Sales Department
Besides asking questions, your chatbot should be able to connect your leads directly to your sales department. For instance, after qualifying a lead, your bot can provide the contact information for a sales representative or have an agent call the prospect.
If your sales team is not available, give your chatbot the ability to check their schedule and book appointments in the open slots.
Analyse Your Metrics and Optimise Your Campaign
Like all digital marketing models, conversational campaigns need to be analysed and optimised periodically. This can mean making small adjustments or significant changes, depending on your initial goal and the current performance.
Creating a comprehensive conversion funnel is the best way to visualise your customers' journey. Besides finding caveats, examining your conversion funnel will help you identify variants that bolster your lead-generation efforts.
Use Chatbots in Campaigns
Deploying chatbots through a variety of channels will help deliver real-time assistance, even if you have a limited budget or sudden traffic spikes. B2B companies, in particular, can boost their sales and build their funnel through conversational marketing.
That said, adopting this methodology and setting up the right structure it not always easy. This is especially true when it's time to examine the analytics and optimise your conversion funnel.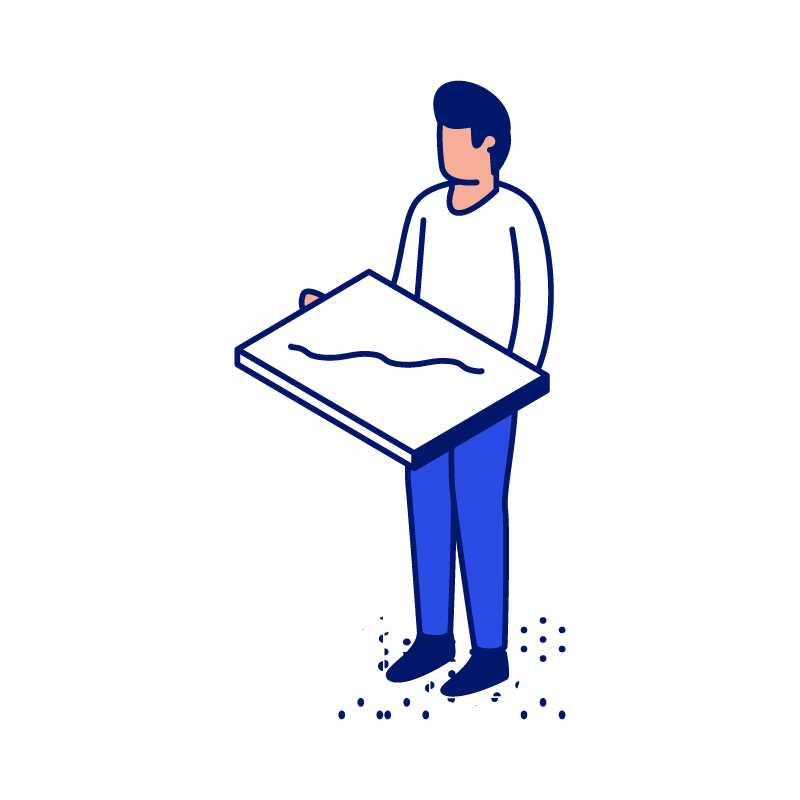 Could we be your next strategic marketing partner?
Our marketing strategy services - We are a B2B marketing agency with a dedicated team of experienced 'CMO-level' strategy experts specialising in strategic roadmaps, persona development and customer journey mapping, along with content and SEO strategy. Find out more about our marketing strategy services.
Enjoy this article? We produce blogs like this for our clients as part of our content marketing agency services, and could produce engaging content for you too.