There comes a point where internal resources can only grow your business so far. You're hungry for more, but you don't have the time or expertise to drive new leads.
Many companies in this position start working with an external demand generation agency. And in the right circumstances, this is a highly effective, flexible, budget-mindful way to drum up new business. But investing in demand generation support at the wrong moment can be a stressful waste of time and money.
Is your business thinking of hiring a demand generation agency? Before you start engaging with potential partners, here are some questions to consider…
1. Are You Committed to Sustainable Growth?
Some companies view agency support as a short-term strategy; hire a demand generation specialist for one campaign, make some noise, and watch new leads flow in.
While an agency should deliver immediate impact, the most successful demand generation programmes are built on longer term engagements. One-shot, flash in the pan approaches don't create sustainable growth. And you should be wary of demand generation agencies that claim otherwise.
The most successful demand generation strategies are highly collaborative, and involve investment from both sides. It takes time, but it's worth it.
So, before you hire a demand generation agency, ask yourself these questions:
Do you have the motivation and commitment to build a true partnership?
Are you willing to focus on sustainable success, rather than temporary increase?
Will you invest time and resources into managing your chosen agency properly?
2. Is Your Product and Customer Proposition Hitting the Spot?
Demand generation agencies will help you sell more, but they're not miracle workers. They can't compensate for a customer or product proposition that isn't fit for purpose.
If you haven't demonstrated you can sell your product at scale, don't hire a marketing agency that says it will take you to the moon tomorrow. Unless they can deliver a step-by-step plan to get you into orbit.
Sometimes it's better to invest in more groundwork before you partner with a demand generation company. You need to understand exactly who your customer is, what they need, and what their objections might be to create a nailed-on sales process. Without this insight, demand gen activity won't work – and any agency worth their salt should tell you this.
Similarly, you need stability in your product or service offering. If there's too much in flux, your demand generation partner will find it impossible to develop an effective strategy, work at speed, or deliver results that meet ever-moving goals.
So, before you hire a demand generation agency, ask yourself these questions:
Have you proven there's an appetite for your core products/services?
Do you know who your customer is, and what their journey to purchase looks like?
If demand generation activity is successful, can you deliver at scale?
Do you promise not to keep changing the spec for your chosen agency?
3. Are You Willing to Lay Foundations First?
Many companies – particularly SMEs – haven't worked with an external demand generation agency before. It's not always as simple as someone bringing you sales-ready leads.
While an agency partner delivers valuable expertise, your business may still need to invest in internal systems and processes to get the demand generation workflow up and running. For many companies, this means updating your technology stack.
For example, if you haven't formalised your sales and marketing structure or put a CRM system in place, there's no point starting a demand generation campaign. The risk of leads going cold due to poor communications is too high.
Similarly, if your data compliance or KPI tracking isn't up to scratch, you won't be able to build on your prospect base or measure success effectively.
If either of these scenarios ring true, however, you can still work with a demand generation agency. But their initial project might be laying the foundations for longer term success – setting up your HubSpot sales and marketing the right way, or creating analytics reports for future campaigns.
The earlier you get these basics right, the more cost-effective and less painful change will prove, and the better your future is going to be.
So, before you hire a demand generation partner, ask yourself these questions:
If an agency handed you a lead today, could you track, nurture and convert it?
Do you suspect that internal systems and processes will hold back your progress?
Have you qualified what success looks like, and can you measure it?
4. Do You Have the Budget to Back up Your Ambition?
When it comes to demand generation, you get what you pay for. If an agency's claims sound too good to be true for the amount they're charging… they probably are. And your business future is too important to take a bet on a company that promises platinum performance at cubic zirconia prices.
If you're worried about budget, this is probably not the right time to be engaging with a demand generation specialist. Focus on internal improvements and think about lead nurturing campaigns further down the line, when your foundations are more robust.
Remember that demand generation isn't purely cost per lead. On top of the infrastructure work that may need to be completed up-front, campaigns require investment too. For sustainable growth, your chosen agency will need to create content, build a promotion strategy around each asset, enhance your SEO presence and manage all these activities.
Of course, there are ways to tailor budget and still launch successful demand generation programmes, but you want enough cash reserves in your business to comfortably work with a partner. And 'comfortable' is relative to the cost of your product or service.
Your investment should be aligned to the potential return. For example, in a B2B business with a slow, complex high value sale, spending £1k a month on media is unlikely to deliver ROI on a £50k product.
Understandably, quotes you get from a demand generation agency can feel overwhelming. But the flexible, scale up/scale down relationship and access to specialist expertise often make outsourcing a smarter option than hiring in-house resources.
So, before you hire a demand generation agency, ask yourself these questions:
Are you happy to invest in back-office improvements before you launch campaigns?
Do you have the cash reserves to launch a longer term, sustainable programme?
Can you commit a budget equivalent to the value of your product/service sales?
Will you give your chosen agency appropriate time and space to demonstrate ROI?
Strategic Support At Every Stage
Working with an expert demand generation agency is an exciting prospect. But to maximize its value to your business, the timing needs to be right.
If you've answered no to any of the questions we've shared, it might not be the right time to launch a full-blown demand generation campaign. However, it's still worth looking into potential agency partners.
The right agency shouldn't sell you a high value demand gen programme before you're ready. But they can offer strategic support to help you prepare. This could mean setting up your HubSpot, developing your website content and structure, or collaborating on a specific project or campaign. All of which will edge you closer to launching a successful strategic demand generation programme.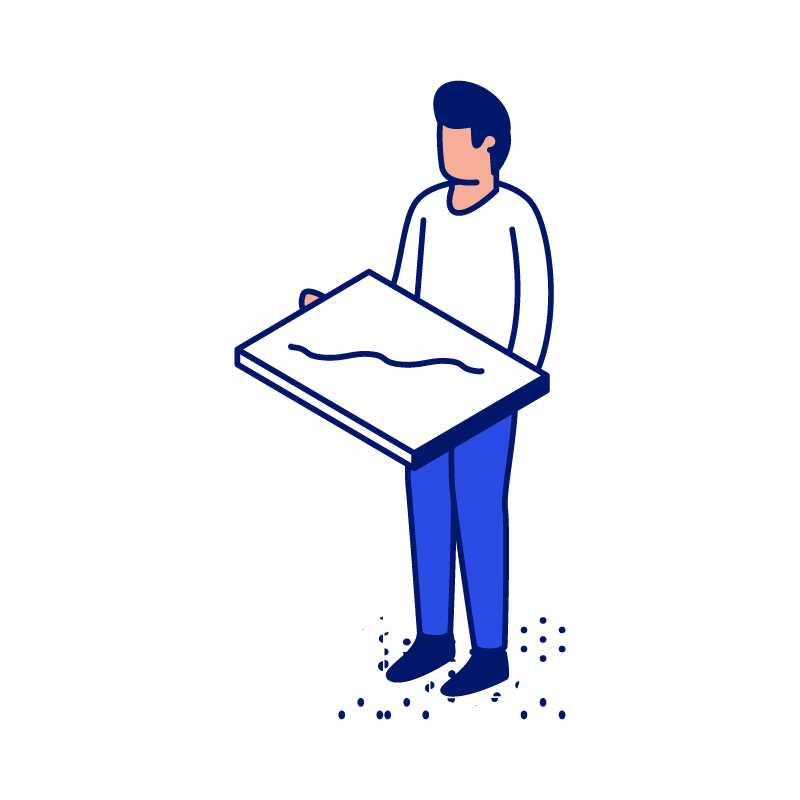 Could we be your next strategic marketing partner?
Our marketing strategy services - We are a B2B marketing agency with a dedicated team of experienced 'CMO-level' strategy experts specialising in strategic roadmaps, persona development and customer journey mapping, along with content and SEO strategy. Find out more about our marketing strategy services.
Enjoy this article? We produce blogs like this for our clients as part of our content marketing agency services, and could produce engaging content for you too.