Having worked in technical and product roles in digital agencies for decades - building SaaS start-ups from the ground up and leading marketing programmes for global B2B tech businesses – we'd formed a clear perspective on the inadequacies of many digital marketing / demand generation services in the market – ones we had tried to work with to grow our businesses.
Two major challenges with demand generation agencies today:
When we looked at the agency market to find a partner to work with, we found these two common problem:
1. Poor fit
Big, established agencies wanted big budgets and long timeframes
Smaller agencies typically specialised in one thing like PPC ads and weren't adequately staffed to take on a wider demand generation programme.

2. Inflexibility - Many agencies offered fixed 'cookie cutter' / 'one-size fits all' style packages, often executed by junior team members. This approach was limited not just in strategic direction, it limited the agility to take advantage of new opportunities that may arise - something that's vital for growth stage businesses.
So back in 2015, my Co-Founder (Tony) and I set out to change this.
We took the plunge and built our own demand generation agency – one we wish we could have hired when growing a B2B tech SME ourselves – so that we can help grow businesses that are in the same position as we were…

Our vision for building the best demand generation agency
Solution #1: Build demand generation machines
Demand generation is the best way to approach growth for SMEs. It allows you to create and execute full funnel activity across the buyer journey (appealing to the majority who aren't yet ready to buy – and the few that are, at any point in time) - figuring out where the right place is to be focusing resources.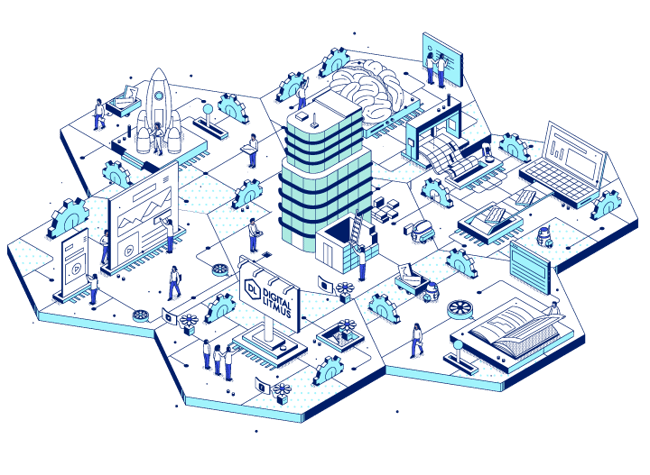 There are six parts to building a demand generation machine; strategy, marketing technology (MarTech), content, campaigns, growth-driven design and sales enablement.
Those areas naturally fit together. The roadmap for those solutions is combined. You prioritise across them, not within each one. This means you end up with a cohesive, sensible plan that is operating across marketing, sales and customer service/success.
Three key attributes of a successful demand generation machine

Strategic
That doesn't mean that we're just thinking about long-term plans. What it means is that everything that we're doing for a client is very deliberate, thoroughly planned, and organised. We start off with goals and objectives, then spend a great deal of time researching the target customer and developing personas. Then we build a strategic roadmap of activities around that.

Systematic
One of the things that we didn't like when we worked with other agencies was the feeling of them turning up, doing a piece of work, and then disappearing. You feel like it's been a bit of an agency hit and run. They've done some work, and you're just left with an 'asset', or a campaign report.
But there's no long-term, intrinsic value created in the business - this is critical for SMEs, they need to make their investments in growth sustainable and long-lasting.
So we're really keen on building the tools, processes, and systems into our clients' businesses that create long-term value. Our mission is to ensure that our clients continue to benefit from our partnership long after the engagement has been completed.

Alignment
In most companies, functions sit separately and the left-hand doesn't know what the right is doing. Teams operate in silos, insights and learnings aren't shared and leveraged, nothing is joined up and people are off doing their own things.
Demand generation is all about alignment. It's about ensuring that marketing, sales and customer success operate as one cohesive unit - all working in harmony to drive growth.
Marketing feeds sales, sales feeds customer success, and customer growth feeds marketing again through advocacy and retention.

When we are building a growth roadmap for our clients, this is our mindset.

Solution #2: Agility and measurement at the heart of everything

Delivering to key timelines
An agile method is built into our planning, transparent reporting and project management – this stems from working in SaaS businesses and our product management backgrounds. It's a great way to ensure that you're working on the right thing at the right time, in the right way, and delivering customer value.
We deliver our work in monthly sprints - this gives us a clear set of deliverables that we are committed to delivering, and our clients know what's expected of them in the month to help us get it all over the line.
We review that on a weekly, monthly and quarterly basis with our clients to ensure that we're on plan. And if we're not, we give ourselves the opportunity to do something about that.

Flexibility to seize opportunities
Things change inside and outside of the business, and exciting commercial opportunities arise so you need to have flexibility in roadmaps, strategies and contracts to be able to take advantage of them. There's nothing worse than being on a set path that you agreed six months ago when you need to take advantage of immediate opportunities.

Measuring ROI
Metrics give you the compass to tell you that you are heading in the right direction. We believe in setting targets and objectives on everything that we're doing so there's clear accountability. This means measuring all of the activities that we're doing and the costs and checking that we are making progress towards the goals that we set with our clients.
Solution #3: Innovate and use the best-in-class tools for growth
Having built a lot of tech and gained a lot of UX (user experience) and scaling experience, we've used hundreds of different SaaS products for all kinds of different things, across marketing, sales and customer service. So, I'm confident in knowing what best-in-class looks like. This comes in handy when there is so much marketing tech out there.
Becoming a Hubspot partner was a decision we didn't take lightly. We did it because it really stands out as a top solution for SMEs. It checks virtually all the boxes for everything that we're trying to do to ensure growth for the businesses we work with and that is why we are heavily invested in deepening our expertise with it (we're currently a Platinum tier partner and are charging towards the Diamond tier 💎).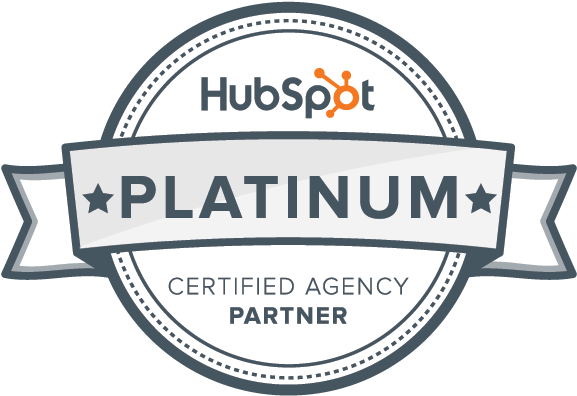 Why we believe Hubspot is the best tool for B2B SMEs
Hubspot is a genuine all-in-one platform
It stands alone in that the vast majority of other comparable providers have cobbled rather than crafted solutions. For example, CRM platforms that need to bolt on the marketing piece will acquire the marketing product, and then shoehorn it into the CRM.
What that means is you inevitably have to make many design trade-offs from a usability and functionality point of view. HubSpot doesn't have to make any of those because they are designing everything from a blank sheet of paper. So the platform is 100% integrated and robust.
That alignment piece is particularly evident if you've ever put together a campaign where you're bringing together a landing page solution, a CRM, a sales engagement platform, an analytics platform - all tools filling important roles. Attribution and measurement with a tech stack that is spread across multiple disconnected systems makes it almost impossible. Tools such as Zapier can help, but solutions tend to be buggy, prone to error, and unreliable.
Our ethos of aligning marketing, sales and success - driving results across the funnel - relies on using many different tools. Hubspot brings it all together.
Solution #4: Bring together a multidisciplinary team of demand generation experts
Much of how we work has been transferred from the product development world. Flexibility, agility, design thinking, working in a highly collaborative team - these are all critical to our working environment.
We have strong thinkers of all shapes and sizes in the team. We see the mindset as the overlap between strategy, creativity, and technology. With every project, we make sure there is a CMO-level strategist leading the way through to execution so that you get the experience you need to tackle your business challenges.
Our multi-disciplinary team of demand generation experts works as a true extension of your team.
Case study: Demand generation machine in action
How one tech company generated £1.6m closed business
Spektrix provides a full stack of technology and services for sales, marketing, fundraising and admin teams in the venues industry.
The challenge
They had run marketing campaigns in the past but felt like they needed to improve their overall planning, execution and measurement of campaigns.
They were looking to change their approach to demand generation and work with a strategic partner who could bring some rigour to their sales and marketing efforts, take their MarTech stack to the next level, and hone in on target accounts to generate sales opportunities.
The solution
We started with strategic road mapping, an intensive period of strategy work that meticulously analyses the current state of play and identifies the key opportunities for growth. From this, we developed a roadmap of activity designed to meet the business objectives, including:
Customer segmentation and persona development

Customer journey mapping

MarTech audit and reconfiguration

Sales automation set up

Account based marketing campaigns
We reconfigured Spektrix's marketing automation software, so it worked in harmony with their CRM and website, built new campaign landing pages, and set up workflows that ensured sales-ready leads were passed straight to sales.
The results
£1.6m in closed business
48% of target accounts engaged
£540k additional pipeline generated
307 marketing qualified leads
>> Read the full case study here.
What makes Digital Litmus different from other demand generation agencies?

Strategic - Demand generation has to be strategic. We leverage decades of demand generation experience to build the optimal programme for you.
Partnership-based relationship - The best results come from a true partnership - this is core to our mindset.
Full-funnel marketing approach - We identify and maximise the opportunity across marketing, sales, and customer success.
Revenue and results-focused - We anchor everything we do to revenue and ROI - not just traffic and leads.
Systematic - We build demand generation systems into your business.
Customer insight - Persona work underpins all our activity. It ensures you are creating marketing that resonates with your target customers' true pain points so that it engages, and drives them towards sales conversion.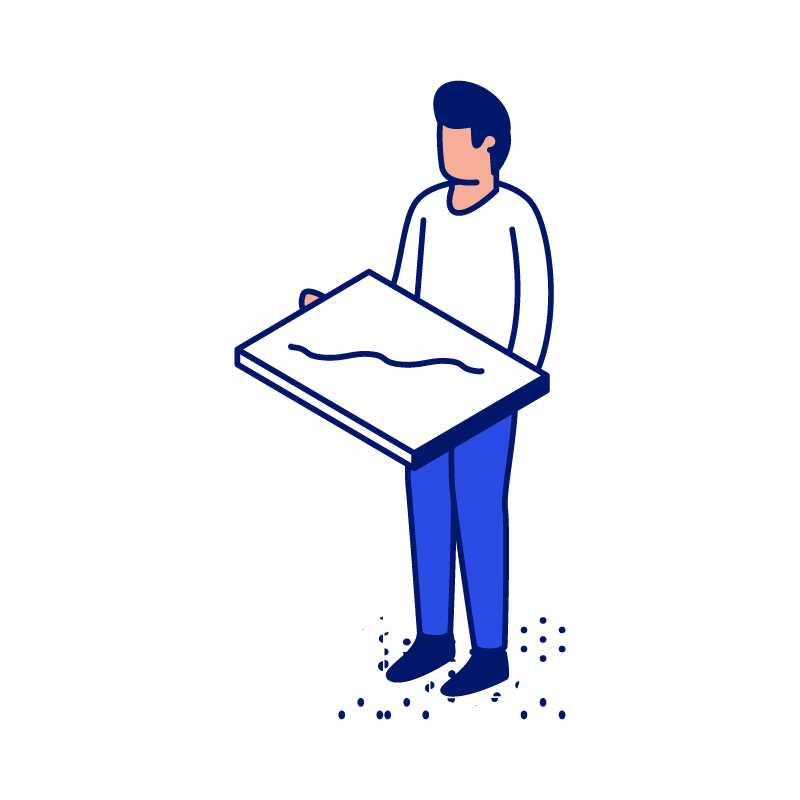 Could we be your next strategic marketing partner?
Our marketing strategy services - We are a B2B marketing agency with a dedicated team of experienced 'CMO-level' strategy experts specialising in strategic roadmaps, persona development and customer journey mapping, along with content and SEO strategy. Find out more about our marketing strategy services.
Enjoy this article? We produce blogs like this for our clients as part of our content marketing agency services, and could produce engaging content for you too.