Account Based Marketing (ABM) is a hyper-personalised approach to marketing, targeting a selection of high-value accounts.
The hyper-personalised messages, content and campaigns get better engagements due to resonating with the audience's specific pain points. For a B2B SME company, this level of engagement is more likely to gain conversion and boost ROI and revenue. So much so that
80% say ABM improves customer lifetime values, and 86% say ABM improves win rates.
Given these benefits, the popularity of ABM has risen 15% in the last year alone (up from 55% of marketers using ABM in 2020).
But running an ABM campaign is no mean feat. In fact, for many SMEs, the cost, complexity, and capacity for something to go wrong often leads to demand generation tactics - like Account Based Marketing - being put on the back-burner.
B2B companies need an affordable, flexible solution - and that's why they look to outsource Account Based Marketing.
Before we get into this, let's find out if your business is ready for ABM with this handy checklist.
If you are ready for an ABM approach but need the expertise and support, many SMEs turn to specialist Account Based Marketing agencies to manage everything from best practice strategy through to executing your ABM campaigns. This ensures efforts generate thousands in new business revenue and deliver ROI.
What Does an ABM Agency Do?
A good Account Based Marketing agency should manage an ABM campaign through these steps:
1. Campaign Strategy
Defining the campaign goals and success metrics.
Selecting the target account groups and personas.
Identifying the campaign activations and developing the campaign plan.
Selecting the marketing channels and tactics for the campaign.
2. Campaign Flow and Orchestration Roadmap
Designing the flow of the campaign – how accounts can interact with campaign activations, the systems involved, and actions triggered.
Building out the orchestration roadmap, displaying timings for all elements of the campaign.
3. Accounts Prioritisation
Reviewing CRM data to ensure all required data points are available.
Based on the target account group, build lists of the target accounts.
Going a layer deeper, identifying the personas within each of the accounts for targeting.
4. Activations, Messaging and Ads
Depending on the campaign type, work up the ABM campaign activations (e.g. webinar, ebook etc).
Creating a campaign messaging framework to align messages across all campaign channels.
Identifying personalisation opportunities wherever possible.
Designing ad creative for all marketing channels.
5. Campaign Setup
Setting up the campaigns for each marketing channel in the mix. This could include organic post scheduling, paid campaign setup, landing page design and build, webinar setup, outbound email sequences and more.
6. Campaign Management
Once the campaign has launched, it should be actively managed.
o Paid channels need to be optimised to increase performance and decrease cost.
o Email sequences need to be reviewed.
Campaign performance should be reported (ideally weekly).
💡Top tip: This last point is crucial. So many agencies don't report on results in a robust way – sometimes this is due to not fully integrating with a client. Often, it can be because there aren't many agencies that are data-driven. If you work with an agency that plugs into your team and manages everything on your behalf, they will have access to key reporting metrics to review performance within your systems. Essentially, you want to be looking for a partnership with an agency that is driven by metrics.
Top 3 benefits of working with an ABM agency
Building an Account Based Marketing campaign on your own is extremely tough. It needs a team of experts, with a wide range of skills, all working in harmony.
By working with an agency, you can flip the top ABM challenges into benefits:
Strategic and systematic – With a comprehensive strategy and roadmap process, an agency can ensure your ABM campaigns are sustainable and create long-term revenue generation.
💡Top tip: We recommend you look for an agency that is customer-centric. They need to be focused on identifying and properly understanding target customer profiles and their genuine pain points to ensure the entire ABM campaign plan will resonate with them and be visible in the channels they engage with. Without this, the campaign won't be hyper-personalised and it most likely won't succeed.
MarTech mastery – An agency can save you all the hassle of finding sales and marketing technology solutions that meet your exact needs - and actually work together with your other pieces of tech – they can advise on the best, tried and tested tools to deliver great results.
More leads and sales

– A full-funnel approach to marketing (making sure you are appealing to those in awareness, to consideration, through to purchase levels of the sales funnel) helps to increase performance across the customer journey. It means more new customers, renewals and upsells.



Ready to see real results with your B2B marketing? Let's talk about how our Account-Based Marketing (ABM) services can help you close more deals! Explore our ABM services and how we can help you achieve your goals
.
3 Top tips for finding your Account Based Marketing partner
Here are three tips to help you find a best practice ABM partner:
✔Make sure you've got the media budget to engage, ABM is a high-touch activity, you need to drive awareness to make a real impact which means you need to have a dedicated budget used for promotion.
✔Look at experience - have they worked with businesses in your industry or your target persona? It's not a must-have but if you're working with an agency that has run multiple successful campaigns targeting HR leaders for example, you're going to be in a better place from the offset.
✔Make sure the agency knows your MarTech stack well and you've got everything in place to run a highly orchestrated set of activities - ABM requires multiple touchpoints so measurability is vital - you don't want to have to report in a really disjointed fashion.
Red flags
Here are a couple of things we recommend you steer clear of when looking for an ABM partner:
Finding Genuine ABM - Not Mass Marketing - Specialists
There's often confusion between inbound marketing (to the masses) and the more direct approach that is ABM marketing.
So here are some things to avoid when looking for an ABM specialist:
No track history of running ABM campaigns (case studies / testimonials etc).
Look at the service offering - if they don't offer sales enablement / outbound campaigns, it's probably the biggest red flag that they aren't used to working with sales teams.
Not Going Too Niche
There are lots of marketing agencies out there. And lots that specialise in elements of ABM.
As an SME, you don't want to have lots of agencies to manage in siloes. You need to look for a full-service ABM agency that will create a full marketing strategy and plan - not just focusing on one area like ABM-focused LinkedIn ads.
ABM doesn't work in a silo - it's usually used in conjunction with other important digital marketing strategies. An in-depth knowledge of digital marketing is necessary for companies that want to make sure that they're doing things right, and this comes from years of expertise.
Final Word
With so many marketing agencies out there, and ones that specialise in certain elements of ABM, it can be hard to find the right ABM partner for you that can create hyper-personalised communications across all of the channels where your target audience engages.
With the support of a best practice Account Based Marketing agency, the entire marketing plan can be managed - marketing strategy through to execution - by specialists that have experience driving revenue results for B2B companies.
With our checklist of best practice elements to look out for, and red flags to avoid, you can feel more confident in choosing an Account Based Marketing agency that's fit for purpose.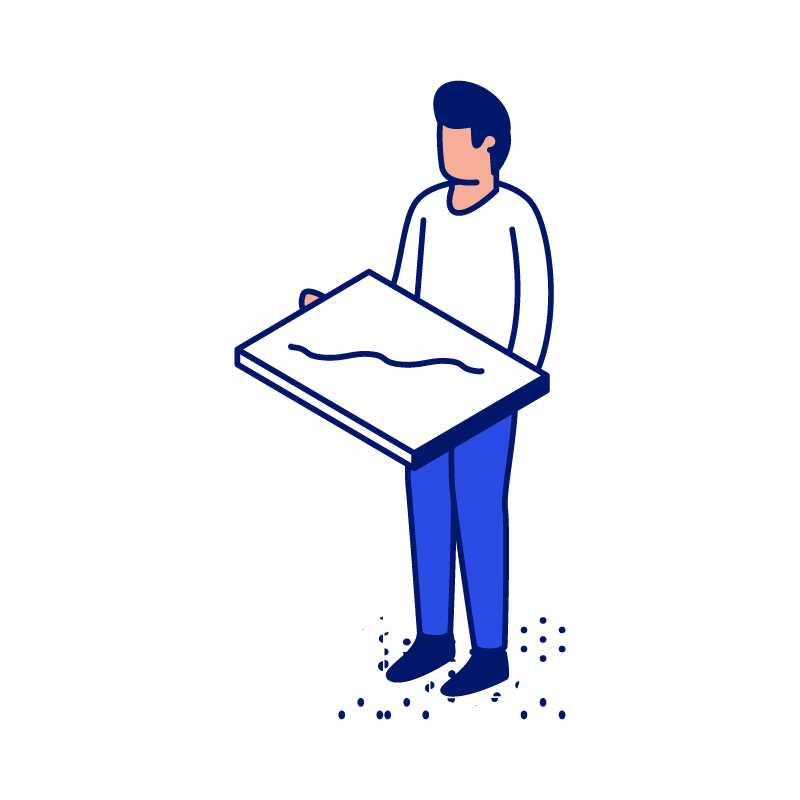 Could we be your next strategic marketing partner?
Our marketing strategy services - We are a B2B marketing agency with a dedicated team of experienced 'CMO-level' strategy experts specialising in strategic roadmaps, persona development and customer journey mapping, along with content and SEO strategy. Find out more about our marketing strategy services.
Enjoy this article? We produce blogs like this for our clients as part of our content marketing agency services, and could produce engaging content for you too.