Service: GROWTH PROGRAMME
Industry: Professional Training
The Challenge
RocheMartin had built a highly successful Emotional Intelligence training business. However its growth had largely been achieved offline, and without the right expertise in-house, online efforts hadn't yielded the desired results.


RocheMartin's CEO engaged us to work as an extension of their team; develop a demand generation strategy, revamp their online presence and run integrated demand generation activity that could generate commercial impact across marketing, sales and customer success.
RESULTS
602%
Pipeline Growth
157%
Increase in Organic Traffic
133%
Increase in Sales Qualified Opps
The Digital Litmus team are that rare commodity in demand generation. They deliver results and are a joy to work with. As accomplished with strategic thinking as on the execution of small projects.
Guy Halfhead | CEO | RocheMartin
Service: DEMAND GENERATION MACHINE
Industry: CRM & Ticketing Software
The Challenge
Spektrix had a large programme of marketing campaigns but were looking for ways to improve their overall planning, execution and measurement.

They were looking to change their approach to demand generation and work with a strategic partner who could bring some rigour to their sales and marketing efforts, take their MarTech stack to the next level, and hone in on target accounts to generate sales opportunities.




RESULTS
£1.6M
Closed business
48%
Targeted accounts engaged
307%
Increase in MQLs
We consider Digital Litmus to be a true extension of our team. They've transformed our approach to marketing, creating huge efficiencies and commercial success.
Jennifer Barrett | VP of Business Development & Marketing | Spektrix
Service: GROWTH DRIVEN DESIGN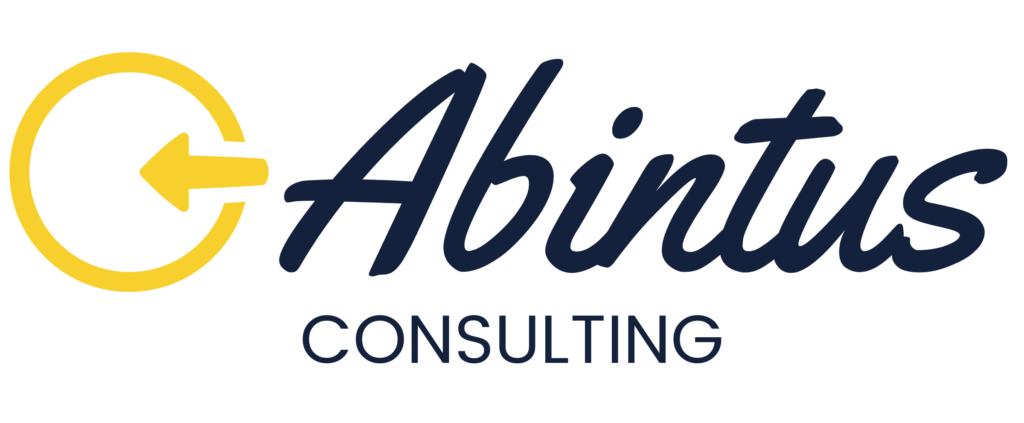 Industry: Media Audit & Media Transformation Agency
The Challenge
Abintus, a leading media audit and media transformation agency, has established itself as a trusted partner for renowned consumer brands such as Nike, Pernod Ricard, and Philips.
Abintus encountered a series of challenges with their website, including poor performance, low visibility on Google, and a lack of qualified leads.


Our main mission? Enhancing their online presence and effectively generating leads.
RESULTS
Page 1, Position 1 ranking
in Google for their target keyword "media audit agency" in just 3 months
Digital Litmus are a fantastic team to work with; they are a very customer-focused and friendly bunch. I would highly recommend Digital Litmus if you were interested in using the services they provide.
Philippe Dominois | CEO & Co-Founder | Abintus
Service: CONTENT STRATEGY
Industry: Hospitality
The Challenge
Fooditude, delivered-in catering specialists for London's most exciting workplaces, was looking to ramp up their digital presence and content production as the next step in their marketing strategy, having successfully built a reputable and innovative brand over the past two decades.
The Fooditude team approached us with the aim of improving their online visibility and attracting relevant prospects across the sales and marketing funnel. As a provider of high-quality food programmes, they faced stiff competition in the crowded digital landscape, competing with the likes of both aggregate services and traditional catering businesses.
Fooditude saw the importance of working with a B2B growth partner that understood their unique catering offering, and could help them develop a robust content strategy and programme that aligned with their business goals, and their target audiences' needs and pain points.
Digital Litmus' content creation has been superb - probably because they took the time to actually understand what we do! They've helped us to develop what I believe is the right strategy and it's been great to have them to bounce ideas around with and sense check our own thoughts. I'm looking forward to seeing the results of their long-term plan for our business.
Cristina Covello | Head of Strategic Growth | Fooditude
We have worked with Digital Litmus for a few months now and love their unique approach to Marketing. It aligns very well with our own data driven approach and we recommend them highly!
Shay Khosrowshahi | Head of RevOps | YuLife
Service: PERSONAS & CONTENT STRATEGY

Industry: Information Technology
The Challenge
Lightful, a certified B Corp powering social and environmental change, had grown their business substantially. However, its expansion had come from a combination of larger contracts with existing clients and word of mouth referrals.


In order to grow in line with its long-term targets, the business needed to scale up its digital activity via key channels that laid the foundations for strategic, quality-driven leads.

Lightful needed the support of a demand generation agency that understood not only the company's vision and goals, but a partner that could adopt a prudent target-market approach to delivering high quality, high converting leads.
Digital Litmus created a cohesive content roadmap based on customer needs. Their work on this was incredibly comprehensive and they've provided exceptional strategic insights throughout. We're delighted with their work and are about to embark on a new project as a result.
Anna Wiseman | Head of Sales & Marketing | Lightful
Service: CONTENT PRODUCTION & PROMOTION
Industry: Information Technology
The Challenge

Digital Knights had grown successfully primarily using outbound channels but had a limited search presence and generated minimal traffic from organic channels.

To accelerate growth, the founders approached us to help them to start shifting the reliance on outbound and start generating quality inbound traffic and leads.
RESULTS
186%
Increase in MQLs
332%
Increase in organic keyword coverage
381%
Increase in year on year website sessions
Digital Litmus have been a highly strategic and responsive demand generation partner for us. The content engine they developed for us has positively lifted our website traffic, search rankings and MQLS.
Keilian Knudsen | Founder | Digital Knights
Service: CHATBOTS & CONVERSATIONAL TECHNOLOGY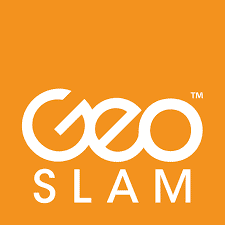 Industry: Geospatial Technology
The Challenge
GeoSLAM were looking to capitalise on the market interest in their 3D scanning solutions. Their existing live chat solution limited their availability to engage with prospects during business hours Monday to Friday.

They needed a chatbot solution that could help engage and capture leads outside UK working hours, from other territories with rising demand.
RESULTS
£1.1K+
Conversations
450+
Prospect email addresses captured
350+
SQLs
The results speak for themselves - I wouldn't hesitate to recommend Digital Litmus.
Grace Hupling | CMO | GeoSLAM
Service: SALES ENABLEMENT

Industry: CRM & Ticketing Software
The Challenge
With plenty of in-house experts and a captive audience interested in e-Commerce and ticketing solutions, Spektrix were keen to explore how to take advantage of webinars for both prospects and existing customers.
With no past experience running webinars, Spektrix were keen to ensure that their first foray into this marketing channel generated a positive return on investment, and that the technical foundations were in place so they could continue running future webinars successfully.
RESULTS
£268K
Attributed Pipeline
51%
Live webinar attendee rate
53%
Target accounts engaged
The initial technical setup was complex and required a number of integrations across our systems - Digital Litmus made this whole process seamless.
Ben Park | Global Head of Marketing | Spektrix
Digital Litmus help to build marketing automation and demand generation services and are adept at applying marketing budgets to maximise results. Digital Litmus understand how to use the digital marketing mix to build demand generation machines. They have a skilled marketing strategy and creative team, excellent customer communications and are a pleasure to deal with.
Andor Miles Board | Marketing & Business Development Manager | Nextgen Technology Ltd